Thursdays 13:00 – 14:00
Gareth Armstrong & Hlubi Mboya Arnold
Proudly brought to you by Coronation.
Assisting young, ambitious, up and coming, high-potential entrepreneurs and executives grow their businesses and fast-track their careers.
Gareth Armstrong and Hlubi Mboya do this every week by pulling together an expert panel that includes CEOs, thought leaders, industry experts, and other movers and shakers, to discuss topics and issues that are facing those pushing for CEO status.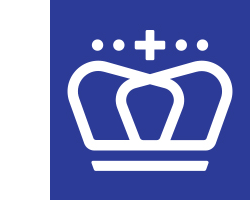 Coronation is a leading brand in the South African investment industry, managing the long-term savings of millions of South Africans. The business was founded in Cape Town, South Africa in 1993 by a group of investment professionals who left an established institution to start a dedicated fund management business. With zero assets and zero clients, their objective was to build a world-class, investment-led and independent fund manager. Solely focused on asset management, Coronation has a track record of delivering superior long-term returns for its clients over the past quarter of a century. As at end-December 2017, client assets totalled R616 billion. For more information, visit coronation.com.
Twitter:
@Future_CEOs
@HlubiMboya
@GArmstrongZA
Facebook:
Future Chief Executive Officers
Podcasts are provided for private, non-commercial use only. You may not edit, modify, or redistribute the podcasts without prior permission from CliffCentral.com