Fridays 10:00 – 11:00
Jonti Searll & Tamar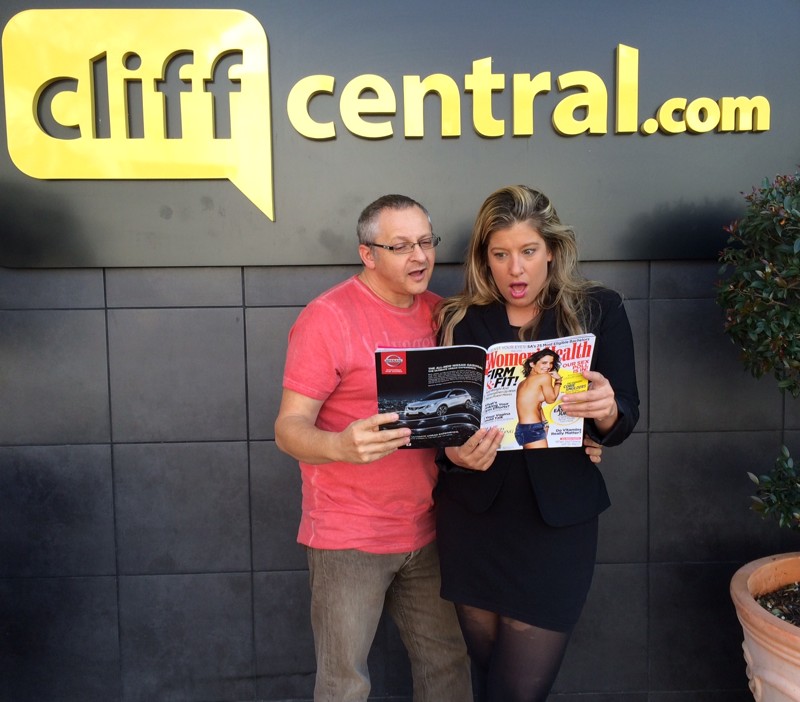 Jonti Searll has been practicing and teaching in the healing world for over 25 years. He has always been drawn to the connection between the mind and body, the body, heart and spirit and began his journey with the study of psychology, moving into Kinesiology, Shiatsu, Sports Therapy, Energy Healing and Personal Growth. His work has always been an expression of a personal inner journey of healing and growth, exploring a vast range of modalities and ideas. Tamar is part of the team of ErosLife and SexTalk. She brings a wonderful sense of humour and lightness to the fields of sexual healing and teaching. Her background in the fields of natural health and touch gives her a unique understanding of human nature and the place of pleasure in our lives. More at eroslife.co.za
---

The Dirty Dictionary
---
We all have questions about sex, and often wonder if it's just us who want to know about, who think about, want advice on, want to find out about, want to explore… whatever. Each week we'll answer a question from you right here. Submit your question via email to jonti@eroslife.co.za (you can remain anonymous).
Q: Is it normal for a woman not to touch herself?
A: Being sexual and sensual is a choice. If you're not pleasuring yourself from a place of guilt, shame, disconnect or shut-down of your sexuality then I'd have to say it's not normal.
---
A FREE TALK, A MINI WORKSHOP, A MINI SOUND JOURNEY, WOW!
In March we're going up to Magical Southern Mozambique for our 1st retreat of the year, YOUR SEXUAL STORY.
We invite you to join us for a talk about the retreat, about swimming with wild dolphins, about Tartaruga, the resort we're staying at and about Ponto Malongane.
And there's more…
Jonti will share 2 processes about Your Sexual Story and Courtney will do a mini Sound Journey!
Booking is essential, jonti@eroslife.co.za, courtney@halogaia.com.
Please bring a yoga mat, pillow and blanket.
Date: Mon 13 Feb
Venue: Indie Yoga, Quartz Rd, Witkoppen, Johannesburg.
Time: 7:30pm.
---
Article of the Week:
KISSING
Kissing is one of the most intimate acts we can share with a partner, in fact there are times when kissing is more intimate than sex. Kissing brings us closer together than anything. Because kissing is so intimate, it also expresses our emotional state.
Kissing is the sharing of our essence. In the exchange of fluids and breathe we mix ourselves with our lovers.
---
Jonti's Erotic Poetry:
MIDNIGHT ADDICTION
You are my midnight addiction
You are the craving that calls me through the night
You scratch the surface of my soul
Your fire burns into me
Deep
Scorching my heart
Enflaming the very essence of my being
And it grows, my desire for you
Fills me, body, heart and soul
Until there is no thought, no feeling
That is not you
Until, in the quiet of the night
The passion roars within me
And I must, I must feast on you
I must drink the nectar of your arousal
I must lap at the sacred spring
Till you spasm in ripples of pleasure
And the, then
Throbbing, engorged
I mount the sacred altar of your body
That has enslaved me
For in your moans and screams
In my growls and roars
On our sweat slick flesh
Through eyes that see only the truth of the secret self
Mouths that devour, kiss and bite
And taste the flavour of passion
Am I fulfilled, spent
Panting, gasping
The craving that has consumed me slowly abates
Leaves me on dawn's peaceful beach
And I know, I know
That in the dark of night
You reach for me, summon me
My midnight addiction.
---
Podcasts are provided for private, non-commercial use only. You may not edit, modify, or redistribute the podcasts without prior permission from CliffCentral.com