Thursdays 12:00 – 13:00
Lesego Maphanga, Simphiwe Petros, Weza Matomane, Vaughn Thiel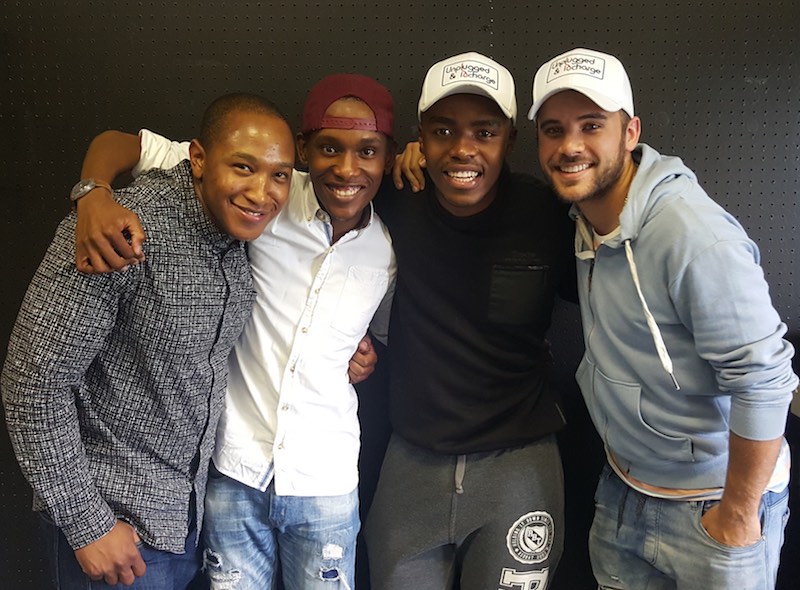 Join the tribe of superstar leaders and get weekly doses of inspiration, motivation and eyebrow-raising information! Unplugged & InCharge will leave you feeling unplugged from negative thinking and empower you to feel in charge of your own future success.
The show profiles outstanding individual who take charge in changing the game.
The Tribe needs you! So join in the conversation… because, "We are the ones we've been waiting for".
Benoni-native Lesego Maphanga grew up as a sporting enthusiast but then moved onto studying Industrial Engineering at the University of Pretoria – showing that he possesses both beauty and brains as a Mr South Africa finalist. Lesego now juggles the corporate world in between his modelling and keynote speaking engagements.
Simphiwe Petros was born in Port Elizabeth but spent most of his childhood in Pretoria. After being an avid sportsman during his schooling years, he admits his excitement now currently lies more in leadership. Simphiwe has his sights set on growing their show into the most innovative and entertaining show in SA.
Weza Matomane is a popular voice-over artist, musician, motivational speaker and ambassador. He attributes his Vanderbijlpark upbringing for teaching him pivotal life lessons, including a conduct which he holds close to his heart: chivalry.