Wednesdays 13:00 – 14:00
Teboho Mafodi & Bulelani Balabala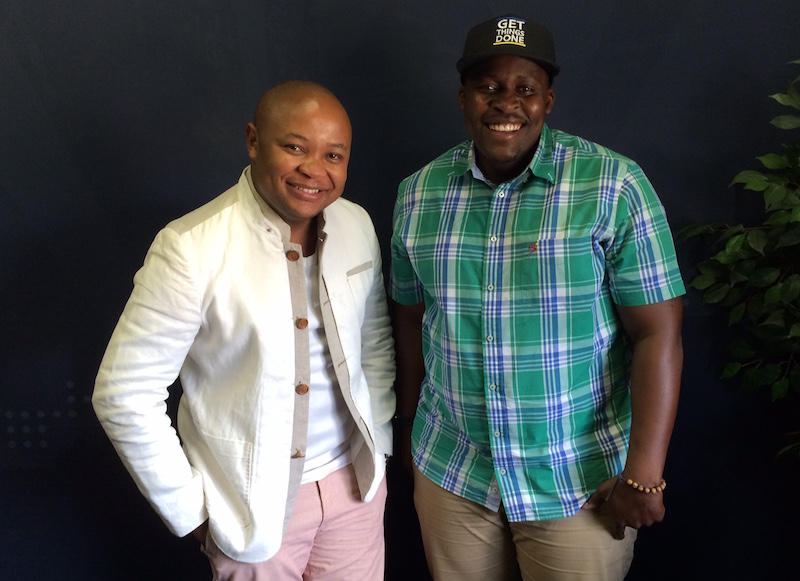 A show that brings many viewpoints to the table on "all things business". Incorporating all stakeholders – established business, government, SMMEs, entrepreneurs, professionals and legislators – to tackle and provide practical solutions for real challenges facing African businesses – big, small, formal and informal.
OPPORTUNITIES are explored
CHALLENGES are tackled
SOLUTIONS are shared
KNOWLEDGE & WISDOM are imparted
All this in a bid to equip and empower business people in South Africa and the entire African continent.
Teboho Mafodi is a Consultant, Property Investor, Media Executive, Business Expert, and the chairman of TM Group. He is a serial entrepreneur from the poverty-stricken Wattville township in Benoni. Humble beginnings groomed him to dream big, gave Teboho the determination to get out of poverty and motivated him to become a breaker of all barriers coming between him and success.
Bulelani Balabala is an award-winning young entrepreneur and speaker. He is very passionate about the empowerment of entrepreneurs, and the upliftment of townships. Bulelani has also become a seasoned specialist in branding, who helps companies position themselves better as brands.
Twitter:
@BulelaniBala
@TebohoMafodi
@360bizShow
Podcasts are provided for private, non-commercial use only. You may not edit, modify, or redistribute the podcasts without prior permission from CliffCentral.com
(Visited 7 times, 1 visits today)