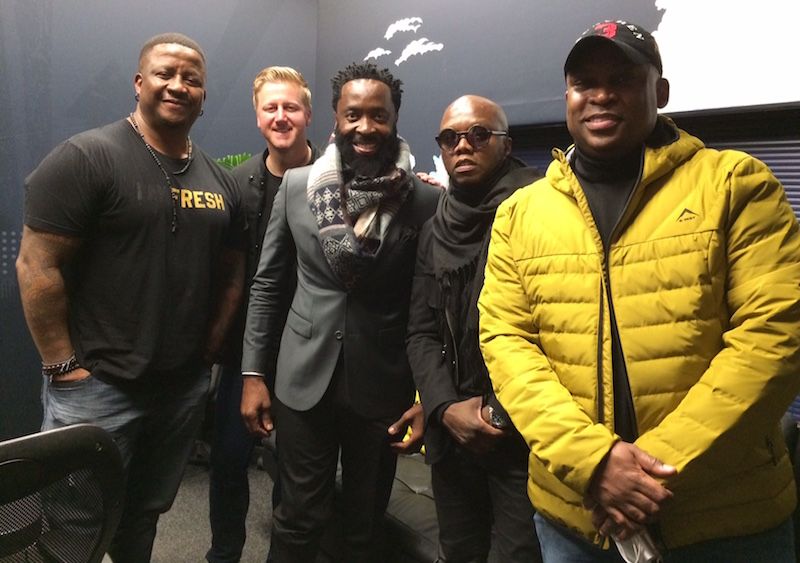 The last few years have seen major upheavals on the media landscape with Gareth Cliff, then DJ Sbu and Tbo Touch leaving traditional radio to pioneer new media ventures. The past couple of weeks saw another shockwave with DJ Fresh's sudden departure from Metro FM and now joining 947, Phat Joe on "indefinite leave" from Radio 2000, and Robert Marawa's surprise exit from SuperSport. Trevor Gumbi – who should have been fired when he started his first 'radio' show but wasn't… because he was on CliffCentral.com – tweeted about bringing these guys together for the line-up to beat all line-ups.
These are the people that you may wake up with in the morning, spend time with in your car, and in your head… or even keep you company while you're working. You may spend more time with them than with your family, so it's not surprising that when their lives change, your life changes too.
It's not often that these brave broadcast legends manage to sit around a table together and share stories… enjoy this historic broadcast featuring Gareth Cliff, DJ Fresh, DJ Sbu, Robert Marawa and Tbo Touch – with a unique introduction by Trevor Gumbi – as they open up about their lives in broadcasting, the state of the industry, and lots more!

(Visited 79 times, 1 visits today)