iPhone 7 & Apple Watch Series 2
The iPhone 7 launch was the biggest iPhone launch to date in South Africa. See what all the hype is about on The Gareth Cliff Show with Linda van der Nest, Apple Marketing Executive for the Core Group. She has all the info on the phone, along with the Apple Watch Series 2.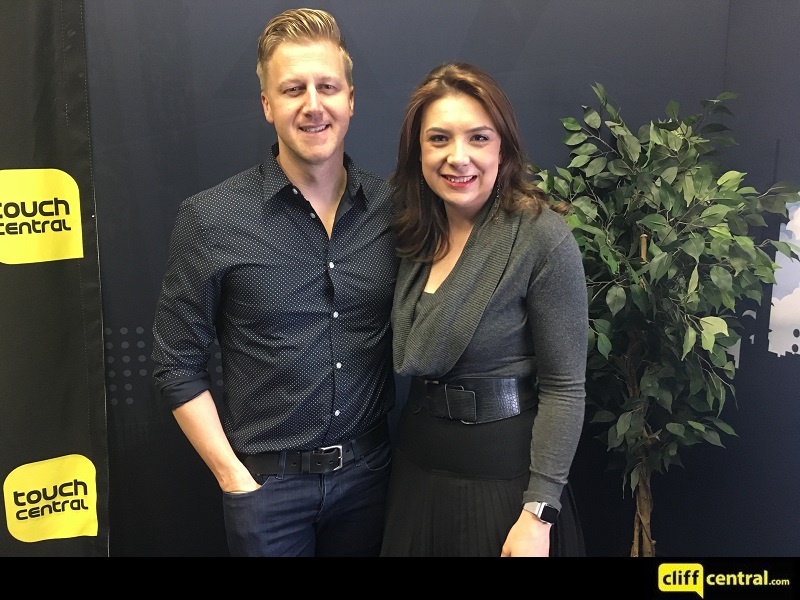 ---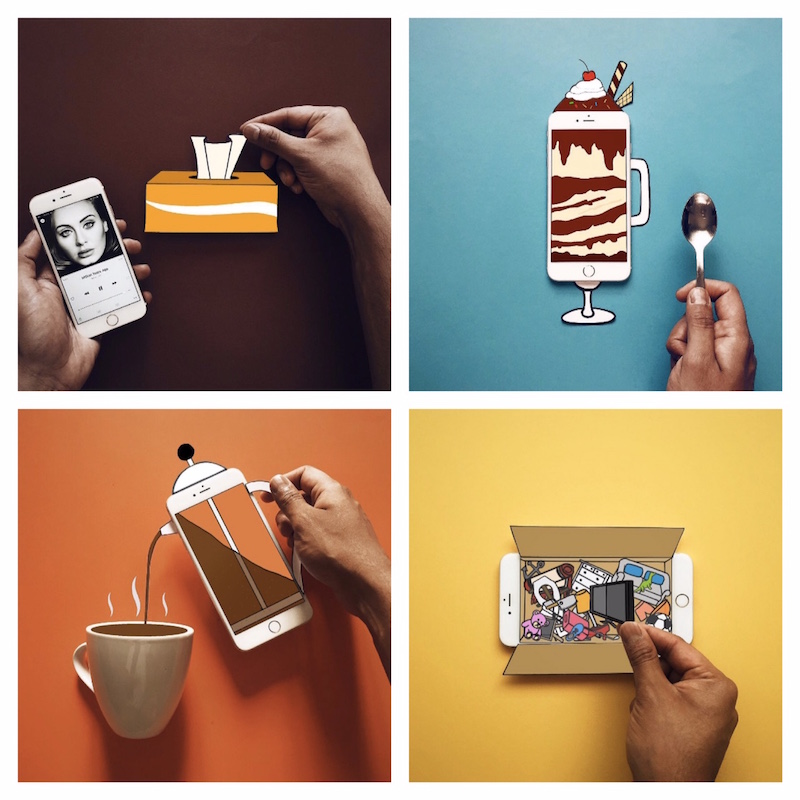 When Anshuman Ghosh moved to South Africa 5 years ago, he had minimal experience in photography and loved doodling in his spare time. Fast forward and he is now using the iPad Pro and Apple Pencil to sketch out his concepts and communicate with clients in a way that is creative, professional and entirely seamless.
---
#Kellman – iPhone SE review
Arye Kellman weighs in on the new iPhone SE, talking about how a smaller screen may not be the worst thing after all.
---
Latest iStore Toys & Gadgets – The Gareth Cliff Show: 2 June 2016
Technology makes our lives interesting and easier each and every day, so Nikki Friedman drops by to tell Gareth Cliff and the team all about some of the incredible toys and gadgets available at iStore right now.
If you're looking for cool accessories and techie gadgets, there's no better place than iStore. Visit one of their 20 stores across the country or shop online at myistore.co.za.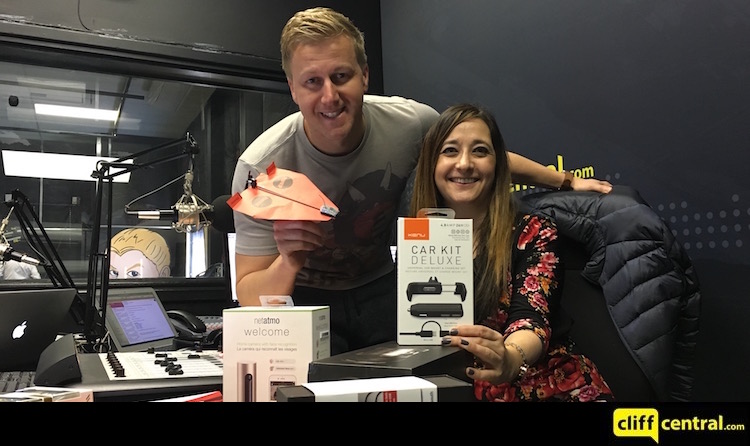 ---
iStudio – by Gareth Cliff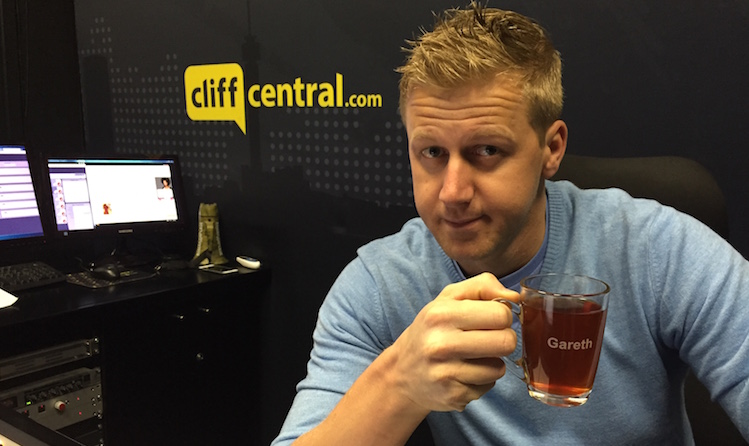 Radio studios are complex places filled with expensive technology and many, many machines that light up. There are cables that run under the floors, behind the desk and into various other machines. People know about the microphones and headphones because they're the ones the presenters use, but there really is a labyrinth of other impressive electronics operating quietly all around us while we're doing a show.
When a radio show does an OB, or Outside Broadcast, from a location other than the studio, it's a massive ordeal. There needs to be ISDN lines, or even satellite links, lots of heavy equipment in flight cases and an engineer to set the whole scene up on the other side. You have to get there extra early to test lines, invariably it all breaks down at some point during the show and you can't see and do the things you'd usually do in the studio because you're in a strange environment.
I hate OBs. I like being in the studio, where I can see my team and where I'm familiar with all the equipment. Unfortunately it isn't always up to me.
Whenever we would do Idols Theatre Week from Sun City, we'd have to set up this complicated arrangement, just so I didn't miss a show. Usually we'd have to bring the whole team to the remote location, get them accommodation, move around dark hotel corridors at four in the morning and struggle.
Not anymore.
I just did an entire three-hour CliffCentral morning show with only my Apple MacBook Air laptop, iPad, Beats headphones and iPhone. That's all. No fancy cables or switches or lines – just those things. In fact the only cable I have is the one from the iPad to my headphones and because they work on Bluetooth, I don't even need that (I was just too lazy to charge them).
It's astonishing to think that what would have cost an enormous amount of money and what would have taken up a lot of skill and time to configure can now be done with just a few devices.
The best part of it is that the sound quality is so good I don't need to be in a conference room or soundproof booth, I can do it right from my hotel room.
Mabale, Ben, Flax and Siya are in Johannesburg and they simply turn on a channel on the desk, just like they would turn on a microphone and BOOM! There I am. No extra suitcases at the airport or panic over how to connect everything up on the other side – I could be in Addis Ababa tomorrow and the show would go on.
In the 16 or more years that I have been in radio, things have never changed quite so fast or become this much better so quickly. It's unbelievable to imagine the days of the vacuum tube and the vintage microphone, but they were the state-of-the-art equipment of that era, less than 100 years ago, at the very beginning of the story of radio.
Viva technology! Viva the future!
---
#Kellman – Nikki Friedman: FitBit Focus
Nikki Friedman is the National Brand Manager for FitBit and also represents a host of other exciting technology brands which she distributes in South Africa. She talks to Arye Kellman about how tech and fitness relate, what a FitBit actually does, how it stores all your information and how it changes people's lives for the better.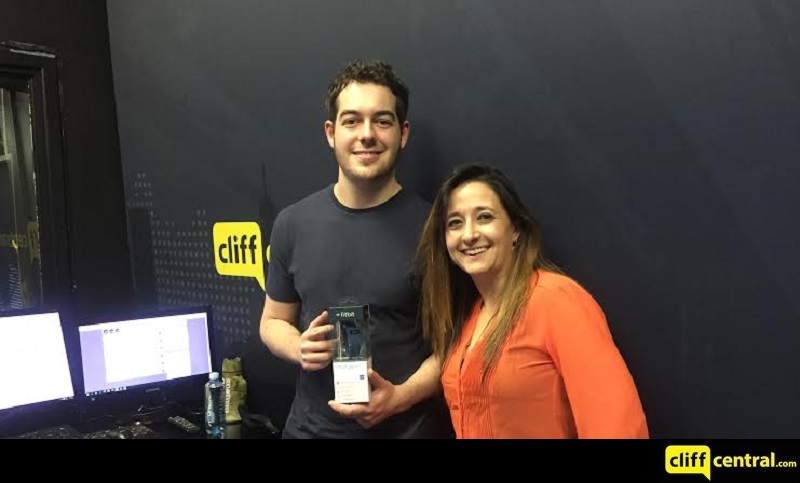 ---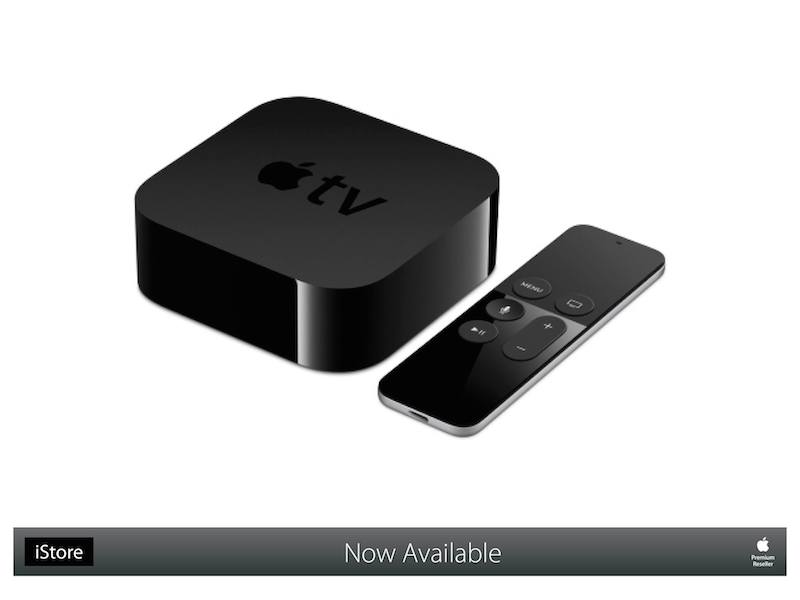 There is no denying it, apps are the way of the future. We now watch movies, our favourite tv shows and live sports games through apps. And the new Apple TV is built around this vision.
It's all on the Apple TV, enjoy the apps you love like Tastemade,2 Qello Concerts, MLB.TV Premium and YouTube. Or turn your living room into a gaming room, fitness studio or classroom, all with a quick visit to the App Store on the Apple TV. Your options are practically endless!
The Touch surface on the Apple TV Remote lets you search effortlessly; and doubles up as a dynamic games controller, with the Touch surface as a virtual directional pad. Forget having to push a button, all you need to do is swipe!
Want to purchase your Apple TV online or would like to know a little bit more? Click here.
---
iPhone & Macbook – Perfect Companions
The iPhone and Macbook make a perfect team, especially when you try out Continuity. It lets you seamlessly move between your iPhone, Mac AND iPad. Give Handoff, Phone Calling, Instant Hotspot, and SMS a try. You can start an email or document on your iPhone and pick up where you left off on another device.
It's not magic, it's Apple!
Shop at the home of everything Apple at iStore.
---
More than JUST a Watch
The wait is finally over. On Friday, 23 October the Apple Watch will be in iStores across South Africa. Why do you need an Apple Watch? Why do you not? There is a function for everyone and it all neatly fits into a beautifully designed wrist watch.
If you're a tech junkie, you'll love how compatible your iPhone and Apple Watch are. A slight tap on the wrist informs you of phone calls, messages and notifications. Respond to them without even reaching for you iPhone. You can answer your phone though your watch! Childhood time traveler goals achieved!
Fitness fanatic? The Apple Watch is an ideal fitness companion. The Activity app gives you a snapshot of your daily activity, motivating you to get up and get moving. It even has a dedicated exercise app where you can track exercises like cycling, elliptical and stepper workouts. We've got to tell you, there is not better feeling than knowing you've reached your daily active calorie burn.
We didn't forget about the fashionistas or those who just need options. The Apple Watch is designed for you to make it uniquely you! With interchangeable straps, customizable watch faces, you can pretty much mix 'n match til your heart's content.
If you would like to know where you can sign up for more info on the Apple Watch, click here. Because, there truly is an Apple Watch for everyone.
---
Designed to be worn with your gym gear or your power suit. The Fitbit Charge HR is your all day and all night fitness tracker, and you can now get it in Plum at your nearest iStore. Monitor your heart rate while on the go or in the gym. Never miss a phone call with the call notification feature and get stats on how well you sleep with the Charge HR's automatic sleep tracker. The Fitbit Charge HR is your 24 hour training companion, and looks good while doing it.
---
9 October 2015: iSchool Africa
iStore are taking good corporate social responsibility to a whole new level. Since 2009 iSchool Africa has managed to infiltrate 167 of the most remote and rural schools in South Africa, including special needs schools. Giving iPad access to an underprivileged school gives those children access to musical instruments, the biggest library in the world, the most advanced science lab imaginable, the experience of millions of the best teachers globally, but more importantly, it gives them a sense of confidence. iStore has also partnered with UNICEF to encourage children to speak out on abuse. Michelle Lissoos from the Education Initiative at Core Group joins Gareth Cliff to talk about this incredibly important and life changing work they perform. If you want more information or to get involved, contact [email protected].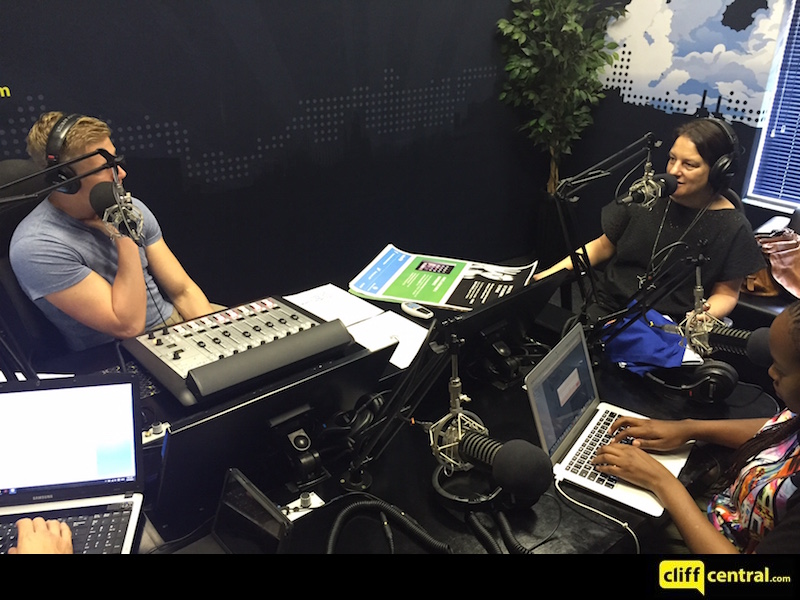 ---
13 August 2015: iPhoneography with Marc Forrest
Marc Forrest, blogger and creator of iPhoneography, joins Gareth Cliff to chat all things iPhone and photos. The way we use our phones has changed so much in the last few years, with the camera being central to this. Michael Flax jumps in with some selfie tips.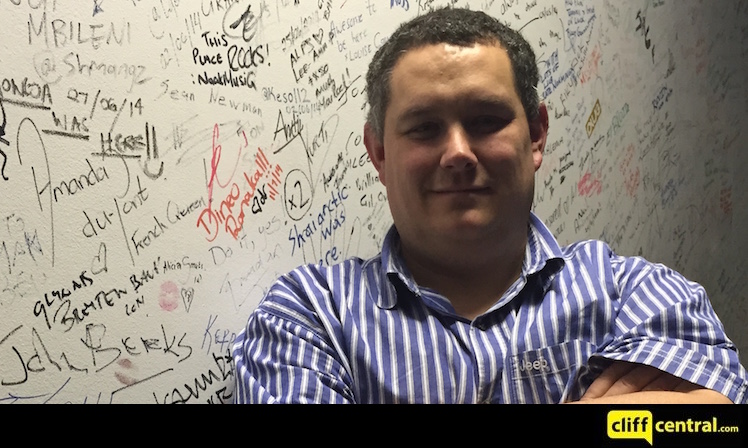 (Visited 32 times, 1 visits today)