An Interview with Gert-Johan Coetzee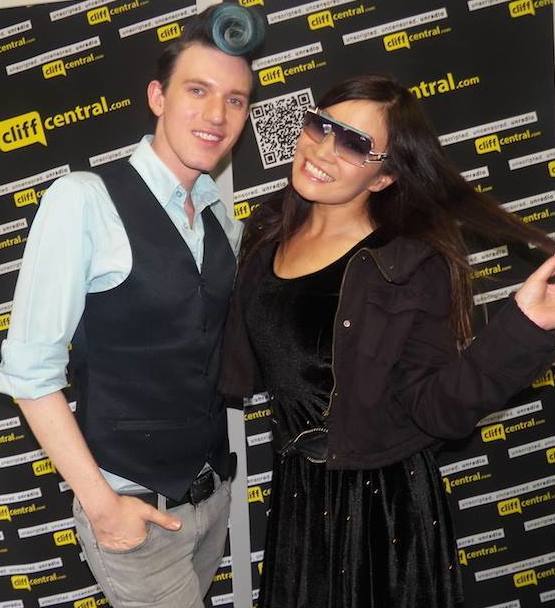 Gert-Johan Coetzee is arguably South Africa's designer to the stars…  he's dressed incredibly influential women in business, media and politics. As the reigning king of clothing, we asked him a few questions about his career and got a few fashion tips too.
CC: Let's start off from the beginning of your career. Do you still remember your actual first creation?
GJC: I do! My first creation was this navy blue ballgown that I made for my mom. It was quite ugly. It was not nice at all. But I made it and she loved it.
CC: Now let's cut to one of your proudest creations…
GJC: I think my current collection that I just showed at SA Fashion Week. It took so many months to make and now that it's finally finished I have to bunch it all together and just say, "I love you, my collection!" Ja!
CC: Who do you personally regard as the ultimate fashion icon?
GJC: Chu Suwannapha! He's the fashion editor for You, Drum, Huisgenoot. He's got such quirky style. I always go back to what is true style – and I think it's the confidence and knowing what you like and having a theme with your wardrobe. And that's definitely something he's got down.
CC: With that said, what's your go-to fashion trademark?
GJC: I always just feel better if I have my hair up. Or a big bow around my neck. I'm sure I was animated in a previous life and I kinda brought all of this into this life.
CC: On that note, how do you sleep with that 'do, I wonder…
GJC: Like a geisha! (laughs)
CC:  According to Gert, what is the one item of clothing every single woman should own?
GJC: Everybody needs a black pencil skirt and a black jacket. Those are two, but you need those.
CC: And what is the best investment a woman can make this upcoming season?
GJC: See, I'm already in winter so I think if you get a great winter boot and we're also looking at summer coats without buttons. I think that's gonna be a big trend.
CC: On the other side of the spectrum, which fashion item do you think should be banished?
GJC: One thing I think should be banished is men wearing white shoes! I think there must be a complete ban and everybody should stop it and spread the word.
CC: Keeping with fashion no-nos, which celebrity do you think should go to fashion jail?
GJC: Hhmmm… y'know it's weird. When people say they dress badly, I think they dress well so I'm not the best person to ask this.
CC: Lastly, you've dressed some impressive people. From Bonang Matheba to Kourtney Kardashian – but who is the celeb you'd still love to style?
GJC: I think a Gert suit would look good on Ellen (DeGeneres)! I think every South African designer has dreams of dressing Charlize Theron, I think that would be so great. And Lupita (Nyong'o)! Who doesn't want to dress Lupita? I think that would be amazing.
Catch Gert-Johan's interview on The Buzz with Jen Su and Jason Von Berg here:
Podcasts are provided for private, non-commercial use only. You may not edit, modify, or redistribute the podcasts without prior permission from CliffCentral.com
(Visited 29 times, 1 visits today)