This week the team unpacks the latest industry news, review the Renault Clio RS, and launch their awesome competition to win a full day AMG Driving Experience. Powered by AutoTrader.
Local news from AutoTrader:
This October, Transport Month has brought with it a series of local initiatives aimed at improving South African mobility. Last Friday, the City of Tshwane officials ditched their cars for bicycles in a bid to encourage motorists to be less dependent on their cars and to try alternatives like the Tshwane Bus Service, Metrorail, Gautrain and taxis. The initiative repeats again today with the car-free zone in Hatfield created by closing Burnett Street between Festival and Grosvenor Street to all privately owned vehicles between 05:00 to 17:30.
The Nissan Japan scandal continues to unfold. Improper vehicle inspections are alleged to have started at least 20 years ago. Domestic production of vehicles for the Japanese market has been suspended as the company seeks to address misconduct. The scandal has led to a recall of all 1,2 million cars sold in Japan over the past three years. South Africans however can rest assured as production for export, including the Rogue and Leaf, will continue, as the certification process does not apply to vehicles shipped overseas.
New from abroad from AutoTrader:
Mercedes will say a final farewell to the G-Class with the release of the Mercedes-AMG G 65 Final Edition. Only 65 of these vehicles will be available worldwide. Buyers will get the only production SUV currently on sale that offers a 6-litre bi-turbo V12 under its hood, a 0-100km/h time of 5.3 seconds, 630hp being channeled to all four wheels via locking differentials and a transfer case and an immense 1000Nm of torque. Sadly these cars will not be available for purchase in South Africa as they will only be made in LHD. And whilst most of these vehicles were made famous in rap videos and were seen cruising the streets of Los Angeles and Miami boulevards, the latest and last edition is likely to be stored away as automotive investments.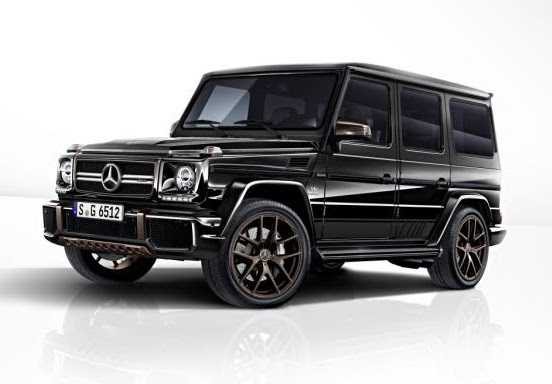 The race to build the first and best self driving cars now includes Intel. Intel, the world's second largest and second highest valued semiconductor chip makers are better known for inventing the microprocessors found in most personal computers. The company announced plans to build a fleet of 100 self-driving cars. The first batch of 25 units will be rolled out this year in California and Phoenix, in the USA. Intel will introduce batches of 25 vehicles each quarter until 100 cars are deployed in the United States, Europe and Israel. The fleet will include models from nearly every major automaker and each car will have a mix of cameras, radar and lidar.
(Visited 8 times, 1 visits today)