This week the team discuss some of the amendments to the Road Traffic Act and also look into the road fatality stats from 2017. They banter about Amazon's new vehicle delivery system, and catch up on the latest from the world of F1. Plus they review the new Merc S-Class… definitely a show you don't want to miss. Powered by AutoTrader.
Amazon Now Delivers Packages To Your Car
Did you miss the AutoTrader team on #AutoCentral talking about how internet giant Amazon will start delivering packages to certain vehicles?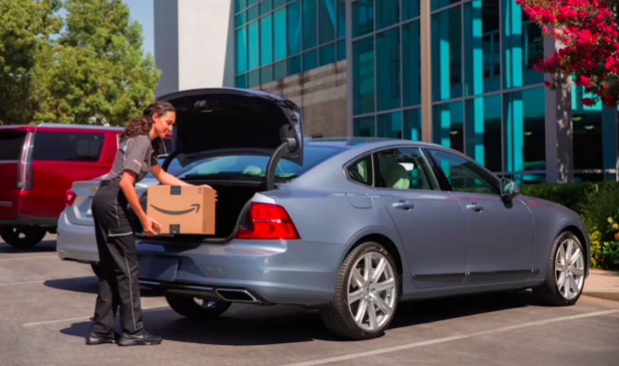 Source: Jalopnik
Amazon Key, a service that allows Amazon to drop off packages inside peoples' homes, has expanded to include delivery to automobiles. Called Amazon Key In-Car, the new program lets Amazon Prime members living in or near 37 cities receive packages in their vehicles free of charge, so long as the vehicles are parked in publicly-accessible locations like on the street, in driveways or in parking lots at work.
Customers download the amazon Key App, and link it up to their 2015 or newer Chevy, Buick, GMC or Cadillac's OnStar account or their 2015 or newer Volvo's "Volvo On Call" account. From there, users register a delivery location and shop on Amazon, choosing the "In-Car delivery" option during checkout
Customers can use their Amazon Key App to make sure their vehicle is parked "within range of the delivery location" during the four-hour delivery window, and to also get status updates on their package. As for how Amazon ensures that people don't have their cars stolen, the company describes its security setup in its press release, saying:
Each time a delivery driver requests access to a customer's vehicle, Amazon verifies that an authorised driver is at the right location with the right package, through an encrypted authentication process. Once this process is successfully completed, the car is then unlocked. Customers receive a notification via the Amazon Key App after the delivery is completed and the vehicle is relocked. No special codes or keys are ever provided to delivery drivers. For added peace of mind, in-car delivery is backed by Amazon's Happiness Guarantee.
(Visited 7 times, 1 visits today)