This week on SA's No.1 motoring podcast, auto crime activity increases, the team reviews the new Honda Jazz 1.5 Sport CVT, and in motorsport we unpack the new team driver changes. In Crazy Talk, more electric cars are igniting the streets… and George Mienie walks us through how dealerships are doing under the level 4 lockdown rules. Powered by AutoTrader.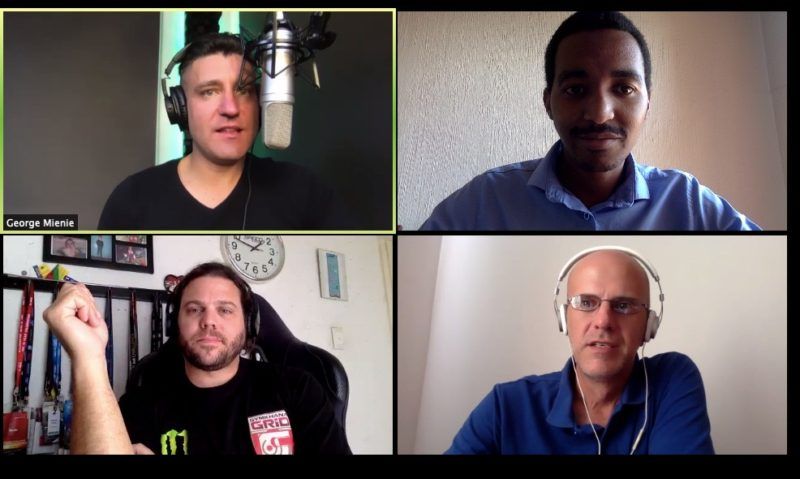 ---
In the News: The segment that updates you on all things motoring news in and around South Africa, and keeps you in the loop regarding surges in criminal activity, new driver's licences, and which used cars are selling fastest in South Africa.
---
Auto Talk: In Auto Talk, we review the new Honda Jazz 1.5 Sport CVT. Plus, we get up to speed with Volvo's new 180km/h electronic speed limit.
---
Crazy Talk: An electric car lights up a charging station with a charging malfunction, resulting in damage to more than 3 cars and the shutdown of +700 charging stations in China! The team also reviews the weird bodywork changes a Tesla owner did to his Model 3.
---
Grid Talk: One of the most successful Formula 1 teams has a new job opening for their coveted team! What does this mean for the rest of the racing grid?
---
Industry Talk: On Industry Talk this week, George Mienie gives us insight into how dealerships are doing under the Level 4 lockdown rules, and so much more!
(Visited 6 times, 1 visits today)