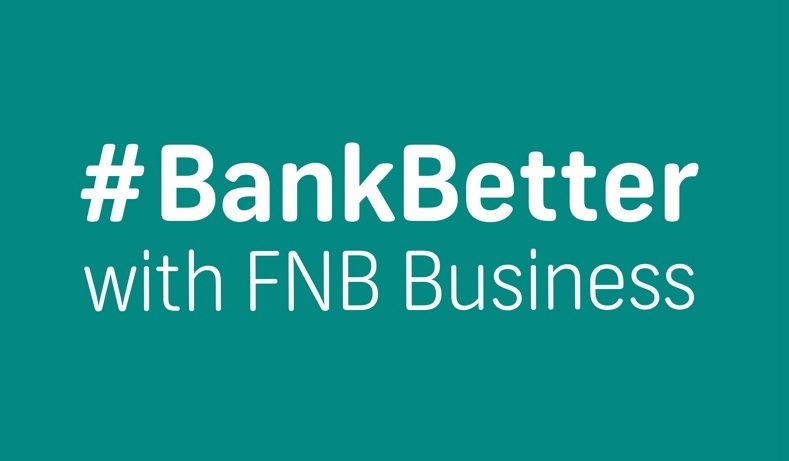 At FNB Business, we understand how important banking is when it comes to running your business efficiently and effectively. That's why everything we are doing lately at FNB Business is trying to achieve one main thing: helping our business clients to "BankBetter" – taking the stress and complication out of banking as much as possible, so you can focus on running your business!
With our wide range of banking products and tailored business solutions, we put our clients at the centre of our innovation, offering them sophisticated real-time solutions that add the value which so many banks are promising – except we're putting our money where our mouth is and are inviting some of South Africa's leading business minds to chat about their personal successes and failures, as well as to give some insight into why they bank with FNB Business and the difference it has made in their day-to-day business operations.
Tune into the Future CEOs show every Thursday at 2pm on CliffCentral to see how FNB's solutions can work for you. Gareth Armstrong and Hlubi Mboya will chat to a few CEOs of some proudly South African businesses to find out how they #BankBetter with FNB Business.
To open an FNB Business Account simply SMS "BankBetter" to 48703 and start banking your business better today!
---
Future CEOs – 15 October: Unpacking eBucks Rewards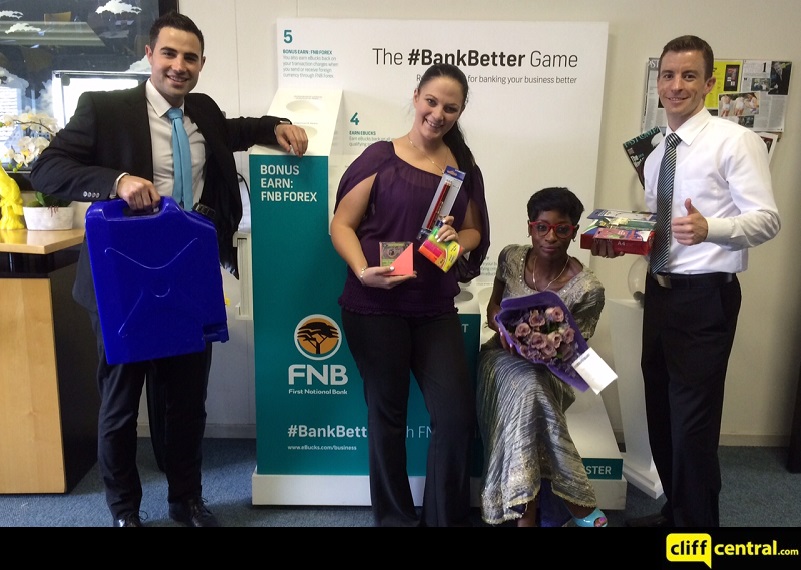 The #BankBetter journey has all led up to this point – where the team talks about what you can actually do with your eBucks to get real rewards for banking with FNB Business. Get some final business banking insights and learn how to actually spend your eBucks, both online and at FNB partner stores.
---
Future CEOs – 08 October: Instant Cash & Instant Accounting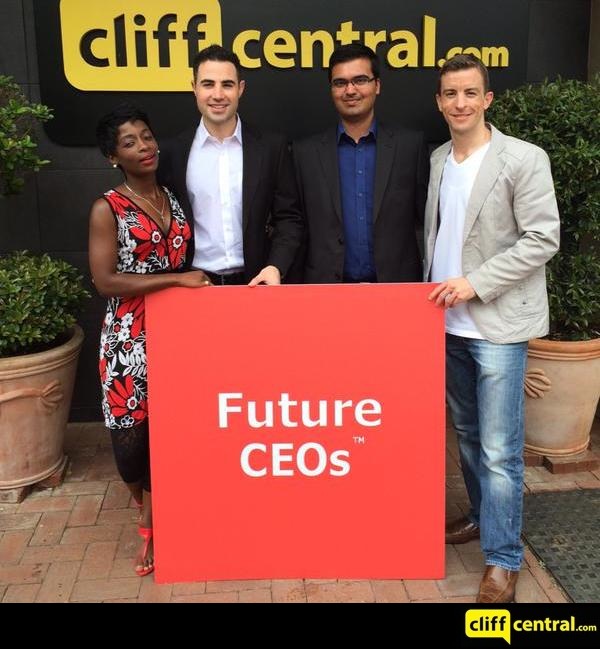 Do you ever feel as though your business needs more than just a bank account? You need a banking solution that offers real value and insight into your business finances! Gareth and Hlubi spend this #BankBetter episode uncovering the real, tangible value adds that #FNBBusiness has developed – a wide range of solutions such as Instant Cashflow and Instant Accounting which allow you to stay in control of your business and make a difference to your bottom line. What's more, you could also gain access to the award winning SLOW Lounges as a reward for having a qualifying FNB Business VISA Cheque card on your account!
---
Future CEOs – 01 October: SmartCash Solutions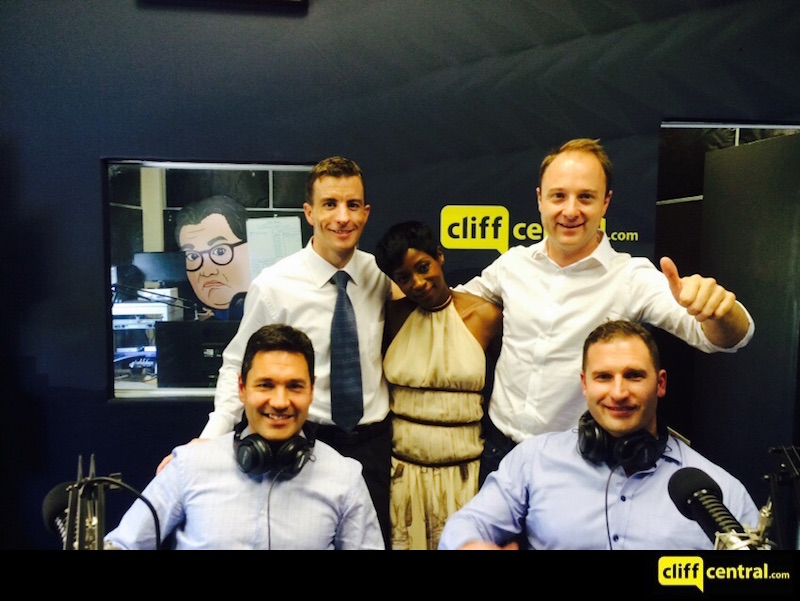 FNB Business understands that cash is an integral part of your business, so they want to make it as easy as they can for you to receive and manage your cash well while keeping it safe. Learn how to transform the way you handle cash with SmartCash solutions which can be tailored to suit your business needs.
---
Future CEOs – 10 September: Business Forex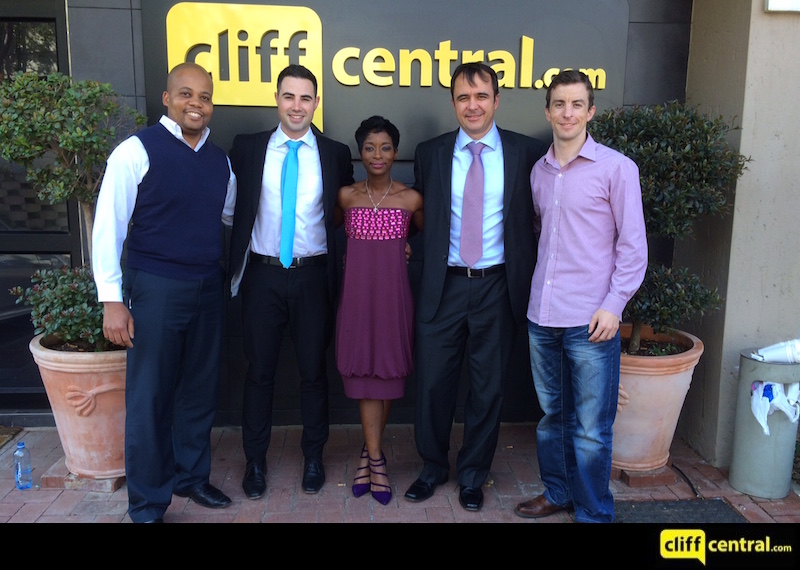 It's time to shift your boundaries and #BankBetter with #FNBBusiness. Hlubi and Gareth talk about how you can trade internationally with Business Forex.
---
Future CEOs – 3 September: eWallet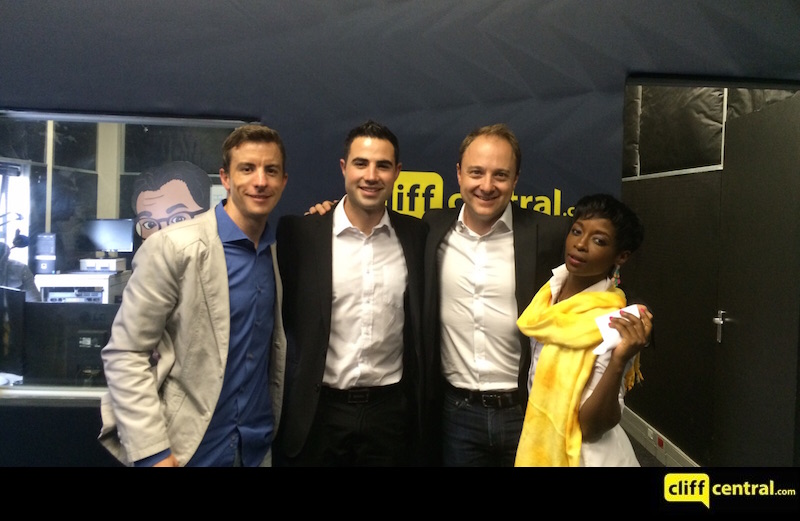 For this edition of #BankBetter with #FNBBusiness, the team talk about the benefits of using eWallet.  The team look at how eWallet can benefit your business as well as you personally.  Don't get left behind, banking is evolving, FNB can help you stay ahead of the curve.
---
Future CEOs – 27 August: Savings and Investments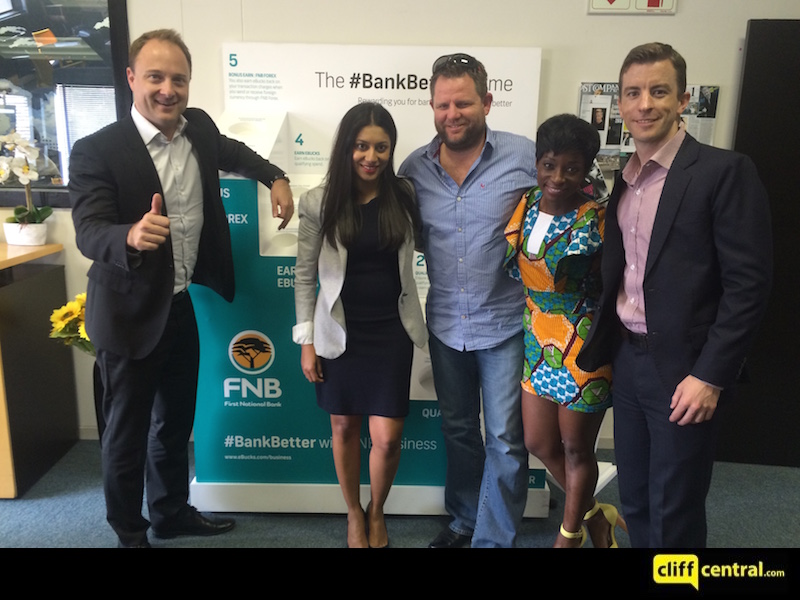 Why do businesses need to save or invest? What is the smartest way to build a cash reserve for your business? How does one determine the amount one needs to put away? Hlubi and Gareth answer these questions and more on #FutureCEOs with the aid of Paul van den Berg from The Embassy and two experts from FNB.
---
Future CEOs – 20 August: Buying Commercial Property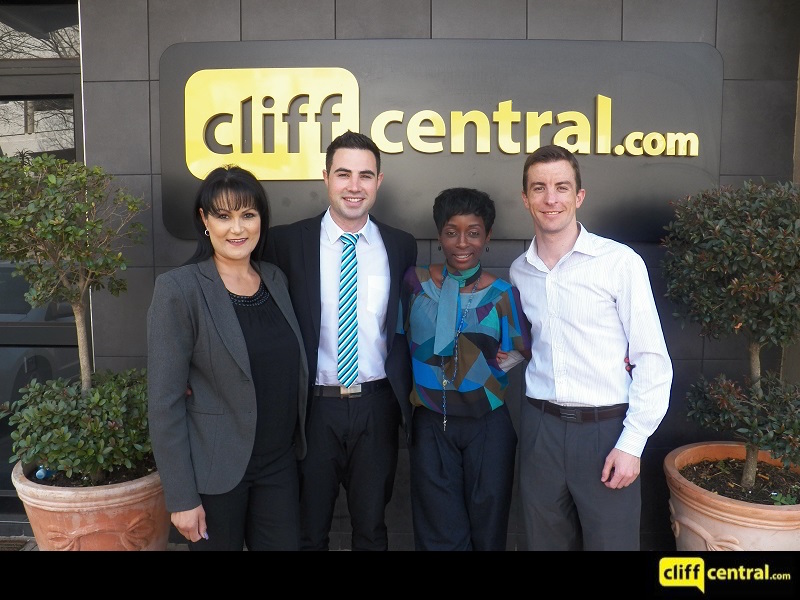 Buying commercial property is a big deal – whether as an investment or with the intention of developing it into the home of your business – there's a lot you need to know! So on this edition of #BankBetter Hlubi and Gareth ask the resident experts from #FNBBusiness how best to go about it.
---
Future CEOs – 6 August: Loans, Loans, Loans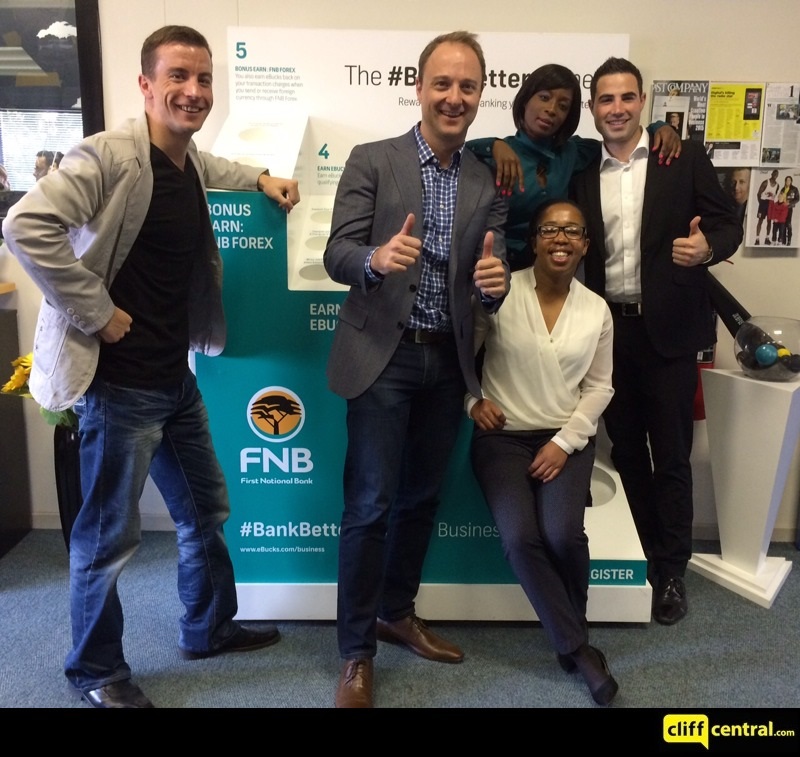 Lending money for your business is often considered to be a painful and time consuming process. Hlubi and Gareth talk to Jesse Weinberg and Marcel Klaasen to find out how real this perception is, and what we as entrepreneurs and business owners can do to (a) speed the process up, (b) maximise the benefits and value gained from lending money. Refilwe Scheepers, the Financial Director of the Everard Read Gallery, joins us in studio to talk about their experiences banking with #FNBBusiness and how they have learned to #BankBetter.
---
Future CEOs – 30 July: Credit & Debit Cards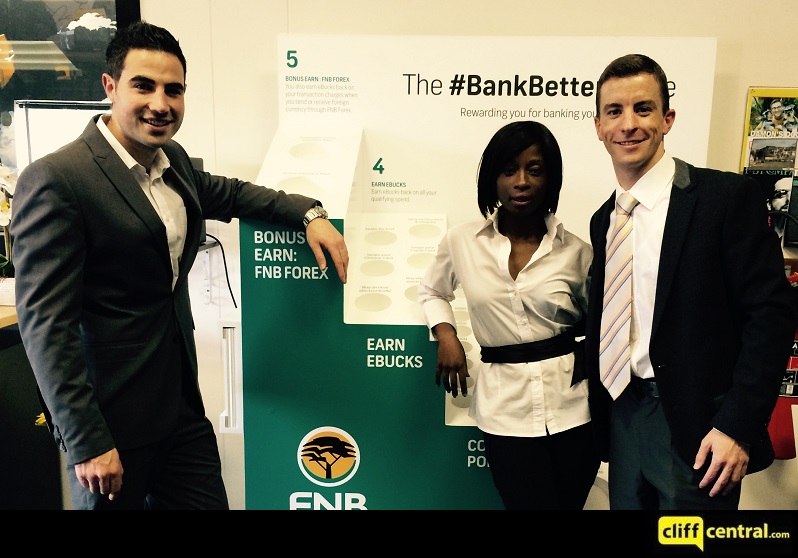 Did you know you can limit who in your company spends your business's money and even where they spend it? Hlubi and Gareth talk to Jesse Weinberg and Marcel Klaasen about the uses, and pros and cons of #FNBBusiness credit and debit cards in running your business smarter as you continue to learn to #BankBetter. We delve into the use-cases and benefits of these cards and facilities.
---
Future CEOs – 23 July: Merchant Services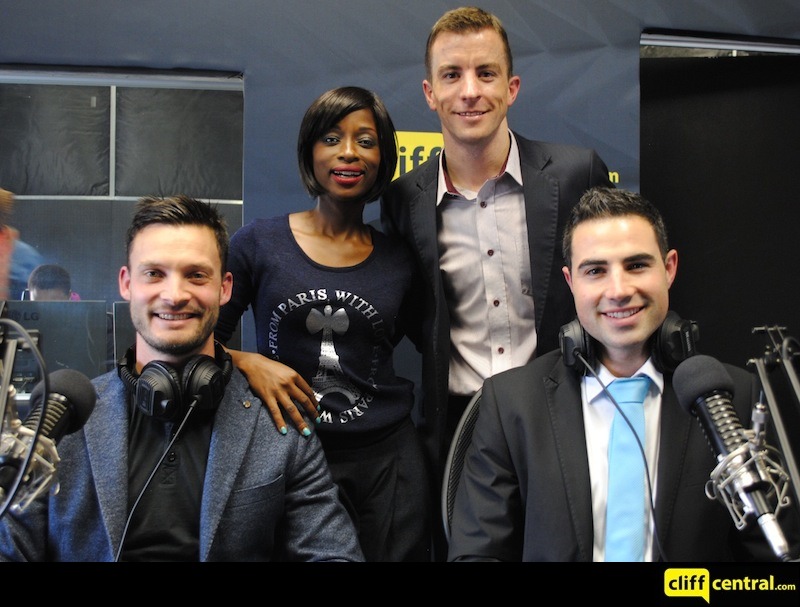 Using cash in your business is both costly and risky. The Future CEOs team talk to Jesse Weinberg from #FNBBusiness about how Merchant Services address both of these issues, during this FNB #BankBetter episode.
---
Future CEOs – 16 July: Digital Banking
In Episode One we learned how to unlock the rewards and value #FNBBusiness banking offers, and in this episode we begin to unpack and expand on this: Gareth Armstrong along with FNB specialists, Jesse Weinberg and Marcel Klaasen, examine the benefits and #BankBetter opportunities of going digital with your banking processes and practices. From simple ease of use opportunities to how going digital can open international business prospects, they convince us that digital is the only way we should be banking.
---
Future CEOs – 9 July: Unlocking Rewards & Value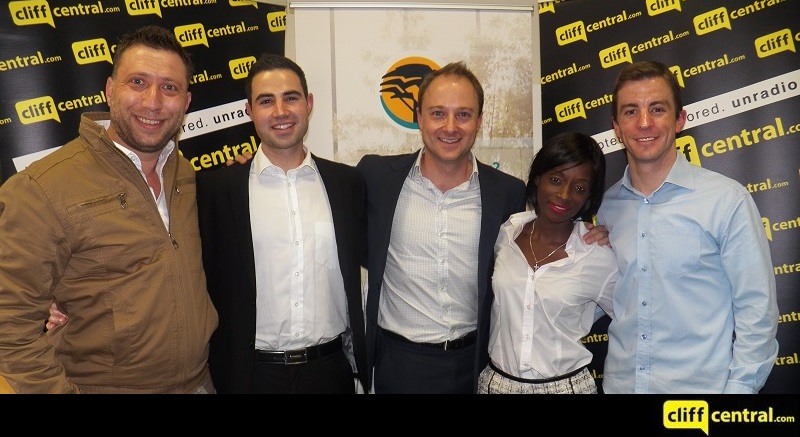 It's the launch of our 12 week, 12 step #BankBetter feature with FNB Business Banking. Future CEOs and FNB team up to talk about how to ensure businesses get maximum value out of their banking experience (including how to drive down costs and up efficiencies). In this first episode, Hlubi and Gareth are joined up a couple of specialists to talk about the simple process one follows to open an FNB Business Account and the myriad of rewards and returns one qualifies for as a result.
(Visited 3 times, 1 visits today)