Thursdays 13:00 – 14:00
Mabale Moloi and Aspasia Karras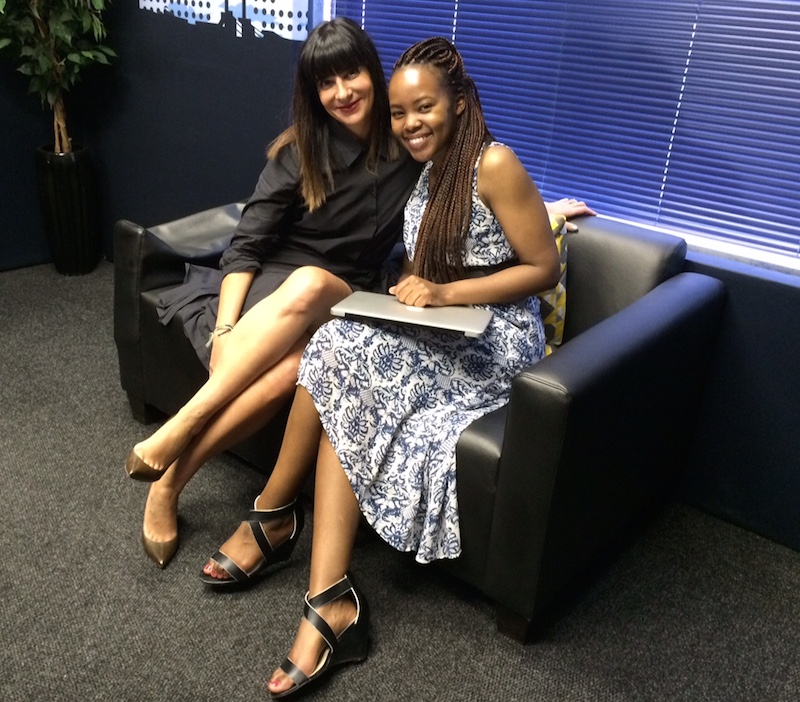 Whether you're interested in how global news stories impact you, want to join in on conversations with inspirational people doing outstanding work or are curious about women's obsession with shoes; Times Media publisher Aspasia Karras and resident CliffCentral.com contributor Mabale Moloi are the 2 femmes who will keep you informed and entertained.
Mabale Moloi is the tongue-in-cheek, radio and television presenter and news anchor, with a lot of spunk to boot. She partners with the very witty and stylish Aspasia Karras who jet sets between fashion runways in Paris and interviews with Hollywood A-listers.
This is a lifestyle show brought to you from a "women in charge" perspective.
"Between two femmes – because we like Zack Galafinakis, but we think we're more lively than ferns."
Click here for podcasts
Podcasts are provided for private, non-commercial use only. You may not edit, modify, or redistribute the podcasts without prior permission from CliffCentral.com
(Visited 53 times, 1 visits today)