#CliffCentralTurns1
Thank you to everyone who joined us at our birthday party!

[flagallery gid=16]
---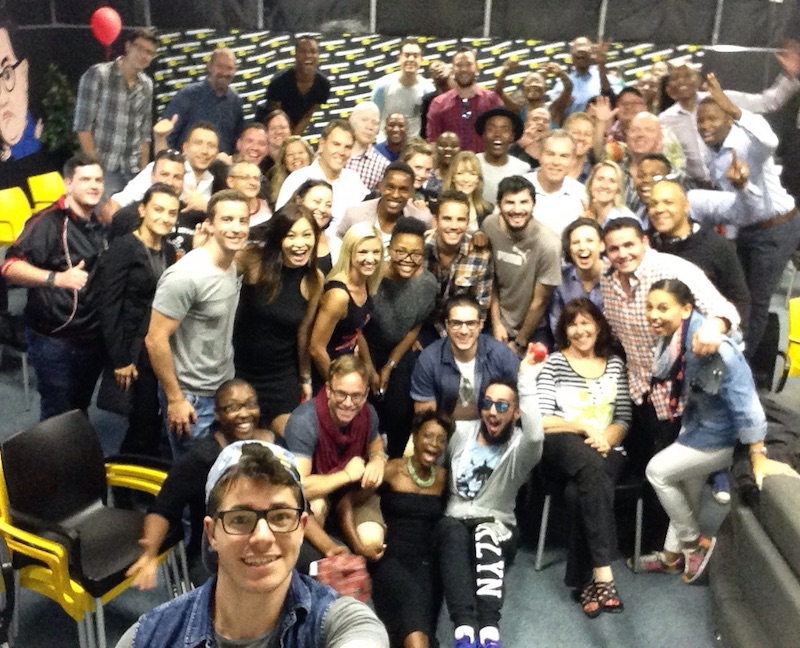 It's been a year and we're still here.
Where there was nothing before, in its first year, CliffCentral.com has established 12 hours a day of solid programming from 6AM – 6PM (and then repeated) with podcasts on demand with a loyal audience of early-adapters.  The line-up includes a combination of some of the most well-known personalities in South Africa, as well as a launch pad for aspiring new talent, providing diversity of content which is entertaining, informative, inspiring and empowering.
As with all pioneering ventures, we were prepared to experiment to try things that haven't been done before. One of those experiments was Comedy Central simulcasting a portion of Gareth's show every morning, but this proved to fragment our primary focus of developing a digital content hub. This experiment lasted a few weeks but now, on our first birthday, we're adding online video streaming to our bouquet of choices.  We call it #unTV!  Go to cliffcentral.com to celebrate our birthday with guest of honour Adv. Thuli Madonsela for our inaugural #unTV broadcast.
In one year CliffCentral.com has become a thriving community of engaged, interactive conversations that connect people across online radio, social media, website and face-to-face activations with over 130 000 WeChat subscribers; 50 000 Facebook friends, 43 000 Twitter followers, 470 000 website users, 2.7 million page views and 3.5 million podcasts.  Since July 2014, CliffCentral podcast listeners consumed over 11.6 TB of podcast content, equating to roughly 912 000 audio hours of listening, or 104 audio years (source: Iono.FM).
We have a loyal and ever-growing tribe with innovative advertisers who understand the power of branded content and engaged audiences. We're also excited to announce the imminent launch of the CliffCentral app, creating easier access to the platform for both live listening and podcasts on demand.
A huge thank you to each and everyone of you who has joined us on this pioneering journey.
#CliffCentralTurns1
Below are some pics from our early days…
[flagallery gid=15]
(Visited 1 times, 1 visits today)