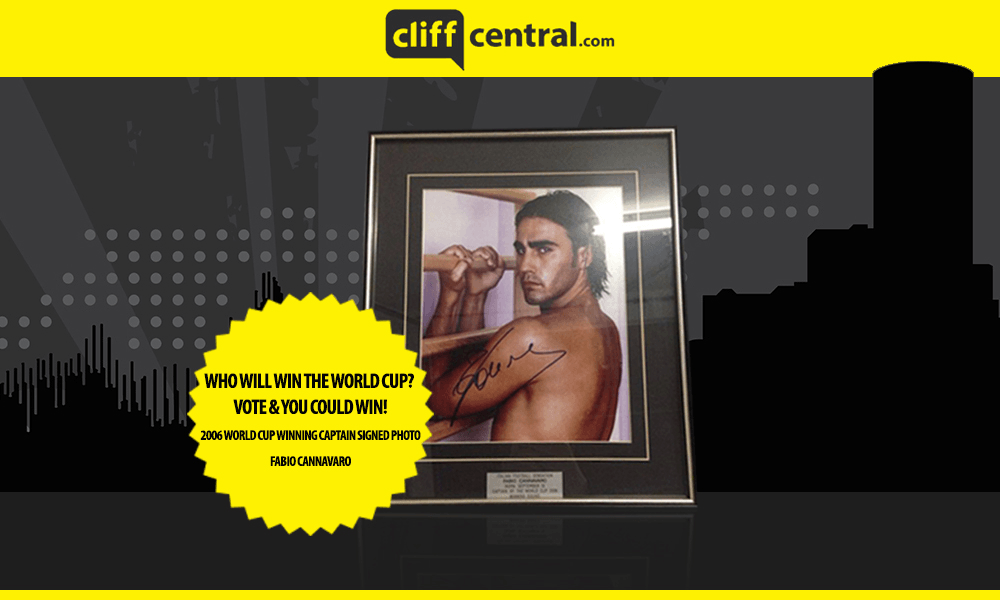 Win a singed framed picture of World Cup winning Cannavaro with CliffCentral
Simply vote for who you think is going to lift the trophy this year.
Don't forget to listen to our live broadcast/commentary during the game…log onto www.cliffcentral.com and you can win a cash prize
To vote click below
Web Link:
Mobile Link:
---
Plus
You could WIN R5000 plus a case of Savanna Dry courtesy of Savanna and CliffCentral!
All you need to do is tell us who you think this year's World Cup champion will be by tweeting @SavannaCider with the hashtag #WhoseCiderYouOn.