Wednesdays 19:00 – 20:00
Tumi Sole & team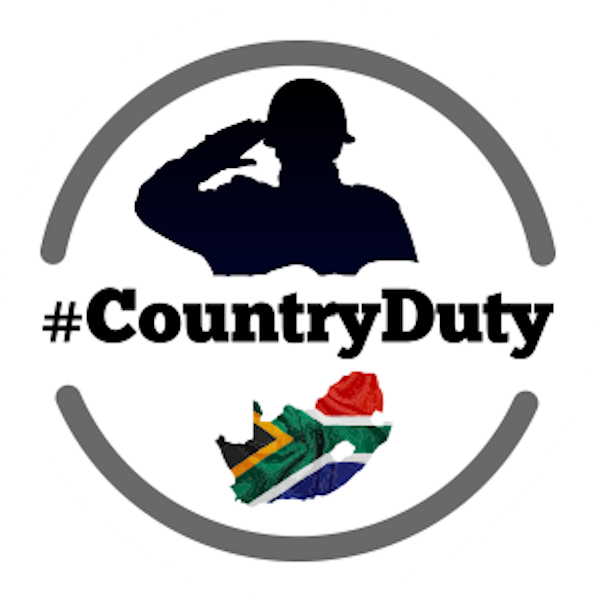 The
#CountryDuty
show is a show about you and us as South Africans heeding the call to serve our country.
#CountryDuty is a voice for the voiceless and a tool that came about to foster change and ensure that there is accountability. Mzansi Twitter had a void and #CountryDuty filled it by providing a platform to be heard.
Other than waiting for statements to be issued during what was the height of a President reshuffling his deck of cards under the cover of darkness, Twitter rallied together under the leadership of Tumi Sole and called people to action.
On the show we will discuss matters of national importance, rally together partners, sponsors and friends to assist those in need.
The #CountryDuty team is a civil society group and serves as the voice of the vulnerable and downtrodden so as to effect change, hold leaders to account, and ensure the needs of all sectors of society are met.
As diverse as the #CountryDuty team is, we do not only focus on political matters as we are not affiliated with any political parties. Any issue important to debate about and effect change on is welcome.
Join us as we #unradio on CliffCentral every Wednesday 19:00 to 20:00. You can suggest and influence topics on Twitter by interacting with our @CountryDutyZA account.
Tumi Sole is a Corporate Attorney who has experience in Human Rights Litigation, Employment Law and Dispute Resolution. He is currently pursuing his Masters Degree in Commerce and Business Law at Wits University.
Twitter:
@CountryDutyZA
@tumisole
Facebook:
Country Duty ZA
Podcasts are provided for private, non-commercial use only. You may not edit, modify, or redistribute the podcasts without prior permission from CliffCentral.com