Daily Maverick team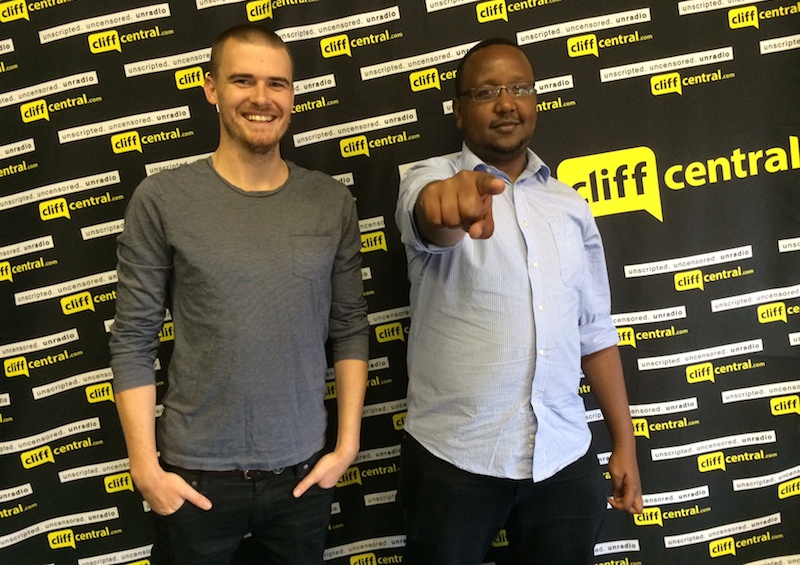 With its anti-establishment attitude and a "stuff you" approach to political spin-doctoring and press-release driven news cycles, The Daily Maverick Show stands out as a fresh, irreverent take on current affairs talk show.
The show puts the journalists behind the stories in front of the microphone. They will share insights on the big issues moving South Africa and major news items from around the world. Expect regular appearances from Ranjeni Munusamy, Richard Poplak, J Brooks Spector and Simon Allison.
Meet the Team:
Greg Nicolson is a Daily Maverick reporter covering a broad range of local issues including politics, protests, social justice and anything interesting in between. Already trying to figure out how to explore stories through both text and visuals, he thought, why not add radio to the mix.
Kingsley Kipury aims to create transformational conversations that inspire action. He is passionate about challenging young people to stop waiting for permission to create the change they want to see. He uses his raspy voice and humour to distract listeners from the fact that Greg is definitely the brains of the operation.
Twitter:
@dailymaverick
@gregnicolson
Facebook:
Daily Maverick
Podcasts are provided for private, non-commercial use only. You may not edit, modify, or redistribute the podcasts without prior permission from CliffCentral.com
(Visited 3 times, 1 visits today)