Established in 1995 with its globally acclaimed Design Indaba Conference, the Design Indaba brand has evolved into a multi-disciplinary platform that champions all of the creative sectors.
The annual Design Indaba Festival in Cape Town now also includes the highly popular Design Indaba Expo, FilmFest, Music Circuit, multiple simulcast versions of the conference in cities around South Africa, and other special events.
For more info on Design Indaba, visit DesignIndaba.com
---
This slideshow requires JavaScript.
---
27 February 2017 – Design Indaba: Ravi Naidoo
Gareth Cliff talks to Design Indaba's MD Ravi Naidoo. Taking place from 1-3 March, the event again brings together the most dynamic and progressive of individuals who operate at the forefront of all things design and innovation. Ravi shares what makes the event great, the projects that define it and what to look out for this year.
---
Design Indaba 2017: Nedbank Re-Imagines Money
The 2017 Design Indaba marks Nedbank's third year of celebrating some of the globe's most artistic minds that seek to utilise creativity to inspire innovation that drives sustainable solutions for socio-economic transformation. The Nedbank ReImagination Project seeks to creatively explore the potential of money when re-imagined. Gareth Cliff speaks to Buli Mbha – Head of Group Advertising at Nedbank – to learn more.
---
Design Indaba 2017: Nedbank Re-Imagines Money – Winner Titus Khoza
With Nedbank's new tagline that challenges clients and society to 'see money differently', they created The ReImagination Project to use their ingenuity to try and solve prevalent socio-economic challenges. The winning concept by Titus Khoza received R100 000 funding towards making a positive impact in the country. Gareth Cliff speaks to Titus about his idea to improve access for girls with little access to sanitary hygiene, and how he's reimagining his world.
---
Design Indaba 2017: Nedbank Re-Imagines Money – Vanessa Singh
Vanessa Singh from Nedbank elaborates on some of the things they are doing at this innovative platform, in conjunction with Design Indaba.
---
[mpaper title="Click here for the 2015 & 2016 highlights"]
#Kellman on CliffCentral broadcast live from the 2016 Design Indaba, bringing you exclusive interviews with some of the most influential and successful creative people in the world.
#Kellman – I AM Lynne Avis – Design Indaba
Lynne Avis is the jeweller behind the brand Obtuse which explores alternate forms and shapes for jewellery. Live from the Mother City, she talks to Arye Kellman about the inspiration behind her jewellery line, what it relates to in terms of the human body and what she believes the future of jewellery design is.
---
#Kellman – Design Indaba – Helé De Beer
Helé de Beer is an emerging visual arts practitioner who aims to "embrace the messiness of the design process" through the creation of interesting textiles. She talks to Arye Kellman about being a young, quirky, interesting creative, what her 9-5 entails and what kind of clothes she designs.
---
#Kellman – Design Indaba – Mieke Vermeulen
Mieke Vermeulen is a young pattern-maker by day and developed her skills as a "side-trepreneur" (as she puts it) by night. Live from Pretoria, she talks Arye kellman through her definition of "side-trepreneur" and what her plans for the rest of the year are.
---
#Kellman – I AM Phendu Kuta (Design Indaba)
Phendu Kuta is the Founder, Creative Director, Editor and Stylist of South African online youth culture magazine 'Unlabelled'. Phendu talks to Arye Kellman about her journey and how she aims to encourage the youth to embrace their unique identity while at the same time offering a fresh perspective on what it means to be a young South African.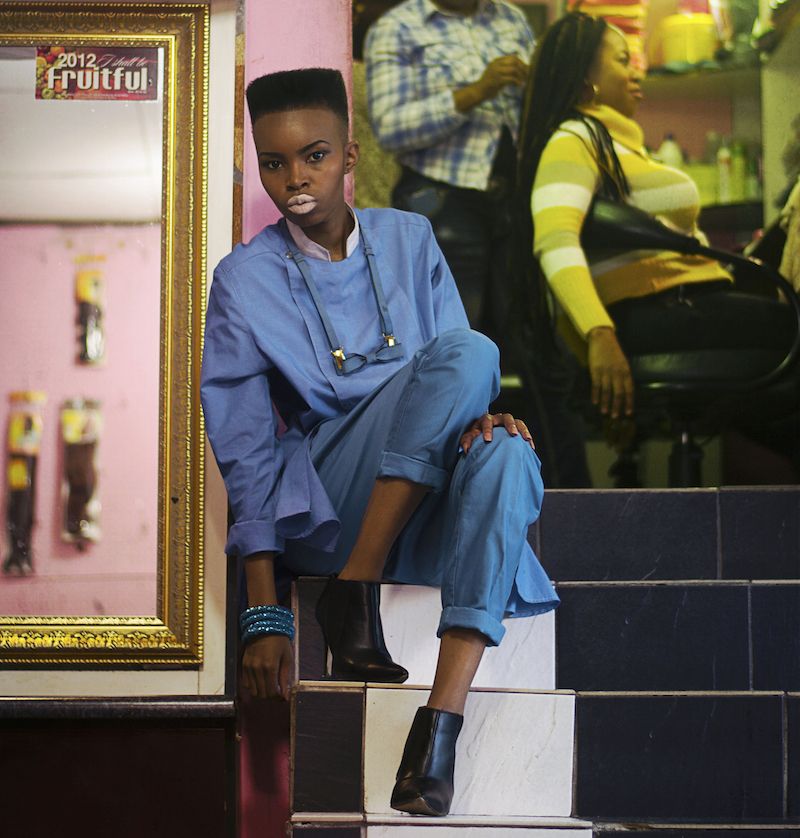 ---
#Kellman – Design Indaba 2016 Coverage
Fredrik Ost and Erik Kokcum are the Creative Directors of Snask. Snask is a creative agency that specialises in branding, design and film. Arye Kellman chats to them as well as award-winning ex-Creative Director Chanel Cartell and ex-Agency Creative Stevo Dirnberger about what inspires them. All this and more from Design Indaba 2016 at he Artscape Theatre in Cape Town.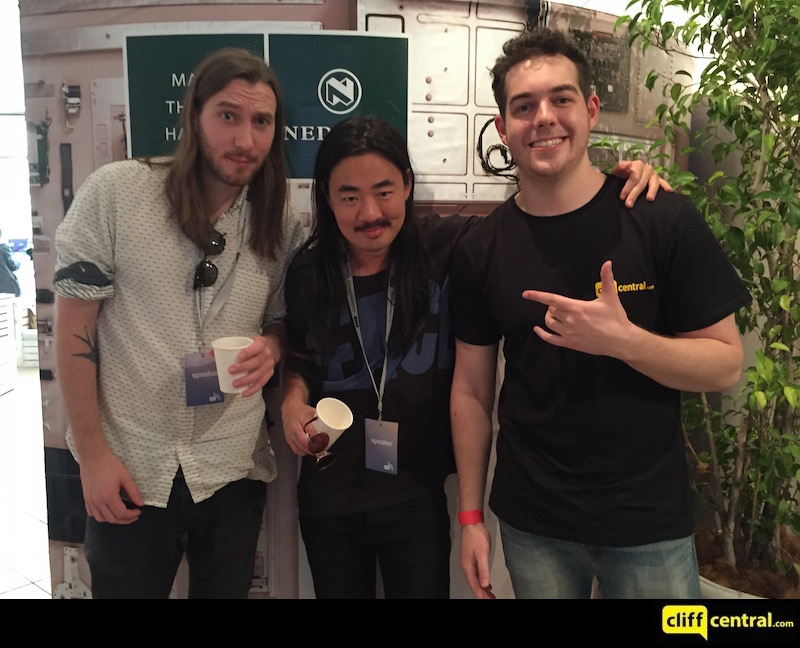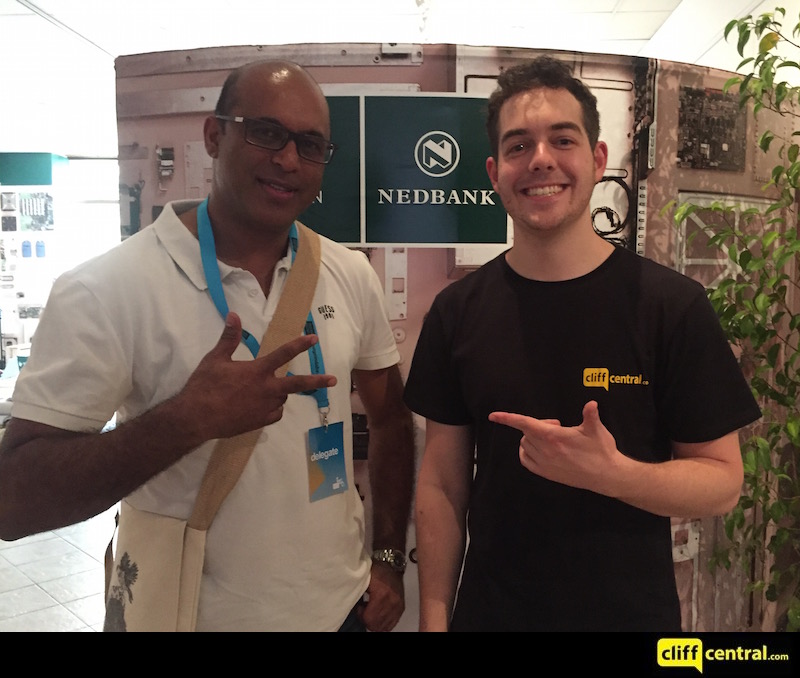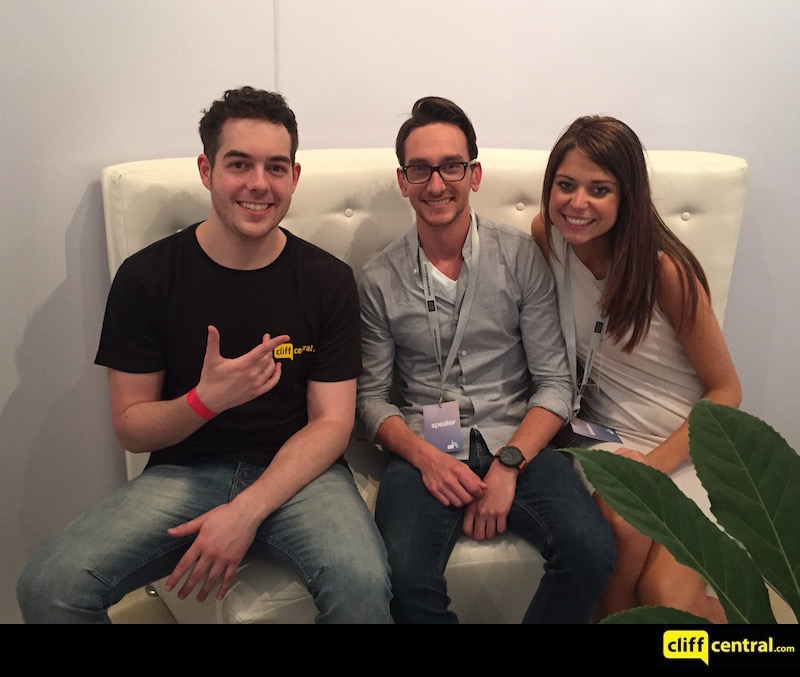 #Kellman – I AM Liezel Van Der Westhuizen
TV personality, radio DJ and media all-rounder, Liezel Van Der Westhuizen, joins Arye Kellman for an in-depth discussion at Design Indaba 2016. Liezel speaks openly about her vibrant career, her future plans and just how she manages to do it all and still look good in the process.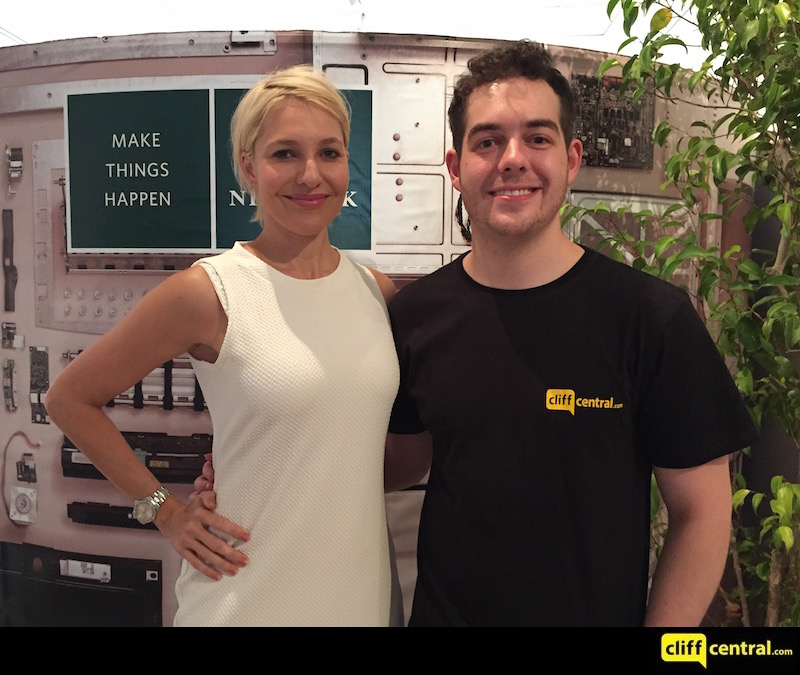 #Kellman – I AM Jennifer Sanasie
She has been working with News24 Live for the past two years and has been an integral part in the growth of the online video program at 24.com. As the presenter and producer of lifestyle, entertainment and news content, she developed and mastered the skills in online TV production. Jennifer Sanasie talks to Arye Kellman live from the Design Indaba 2016.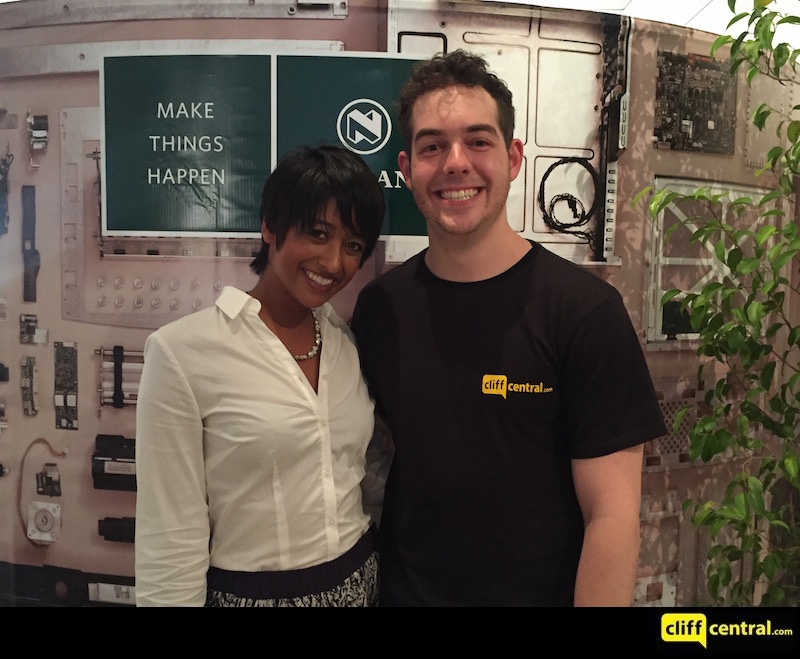 #Kellman – I AM Sydney Mbhele
Sydney Mbhele – Executive head: Group marketing at Nedbank, chats to Arye Kellman at Design Indaba 2016 in Cape Town. Together they talk about his extensive and exciting career in banking and how he has taken this already huge brand to even greater heights with his insight and passion for business.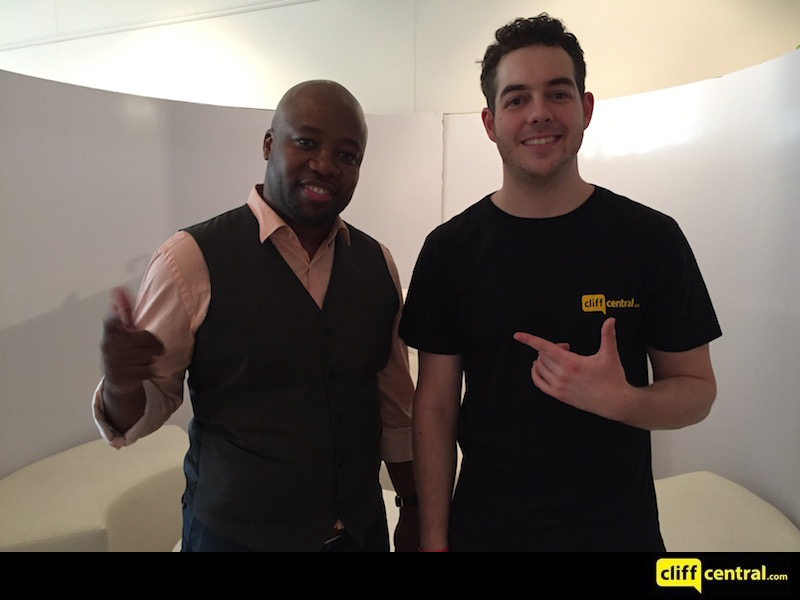 ---
It's day two of the Design Indaba in Cape Town live from the Artscape Theatre and Arye Kellman has more interesting people to chat to. He talks to the likes of Shelly Reeves from Scotch Whiskeys Pernod Ricard South Africa, singer Helen Parker-Jayne Isibor and designer Laduma Noxolo who is the Art Director for his own label Maxhosa by Laduma about what it means to each of them to be a creative.
Live from the Nedbank Wonderland lounge at the 2016 Design Indaba Cape Town at the Artscape Theatre, Arye Kellman talks to creatives from across the globe to find out their personal stories. Expect to hear from the likes of Gaby Goldberg who is from a creative boutique agency called 404, Jonathan Deeb who is the Creative Director of FCB, Jewellery designer Giselle Human, Rabbi David Macinta, TV presenter Danilo Acquisto and much more.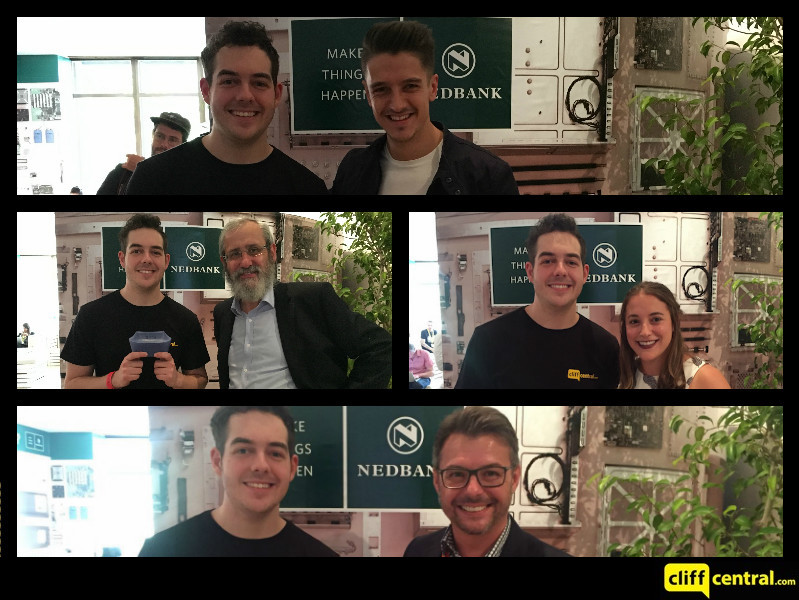 ---
Mthunzi Nkosi from Insizwa Ziphelele joins Arye Kellman at the Design Indaba Nedbank Wonderland Media Lounge to talk about his partnership with them. He fills Arye in on how he was approached to make the t-shirts for the Wonderland ATM Project, and what it means to him to be a part of such a great initiative.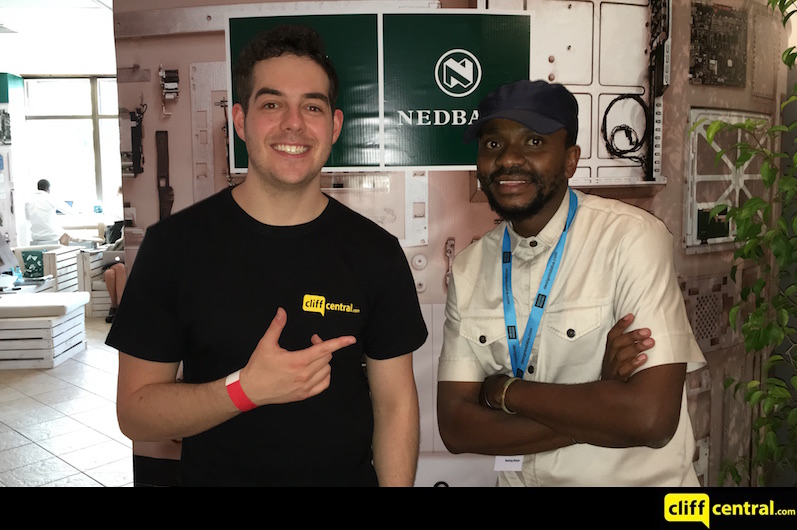 ---
#Kellman – Design Indaba 2016 Coverage Day 3
The Kellman team wrap up their last day at the Design Indaba 2016 in Cape Town and of course they do it in style with some more amazing guests. They have lined up names like Katia Scherf from SMAK, gorgeous Expresso presenter Ewan Strydom, young creative Galerekwe Maimane, model and all round cool guy Lee Thompson, and interior decorator Fiona Mpungu.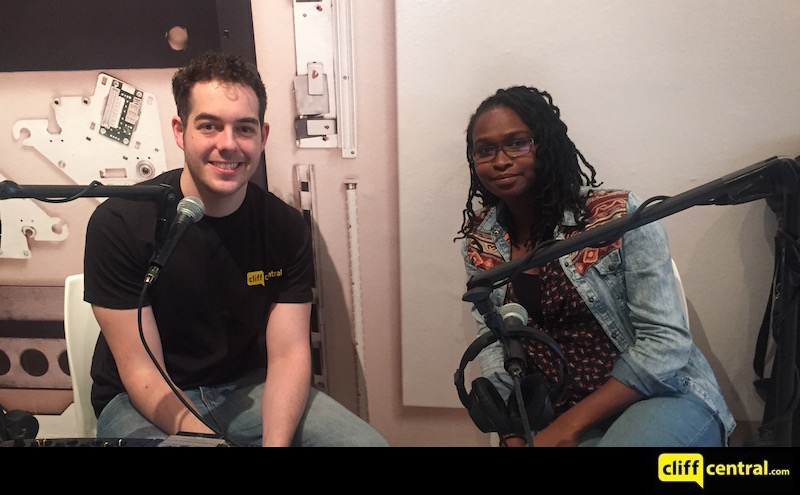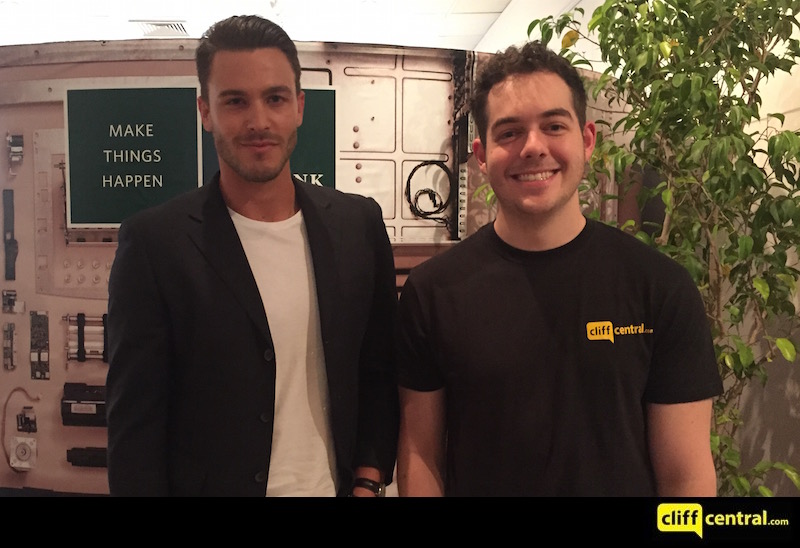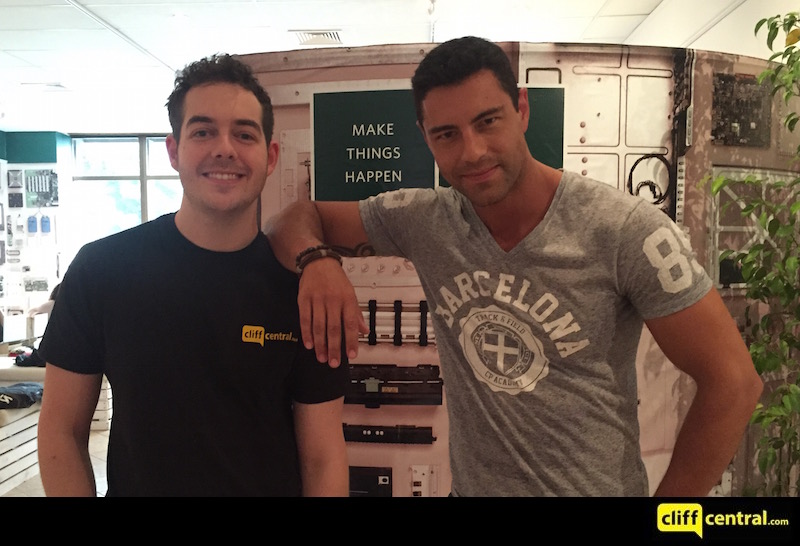 ---
#Kellman – The Nedbank Wonderland Project
Buli Mbha is the Head of Group Advertising at Nedbank, she joins Arye Kellman at the Design Indaba 2016 in Cape Town to talk about an amazing project called 'Project Wonderland' where they asked Design Indaba delegates to submit ideas as to what they would do with a decommissioned ATM. The winner with the best idea will get to spend two weeks at Google and that person is Katherine Farrell who also chats to Arye about what her idea was, and how she feels about the prize she won.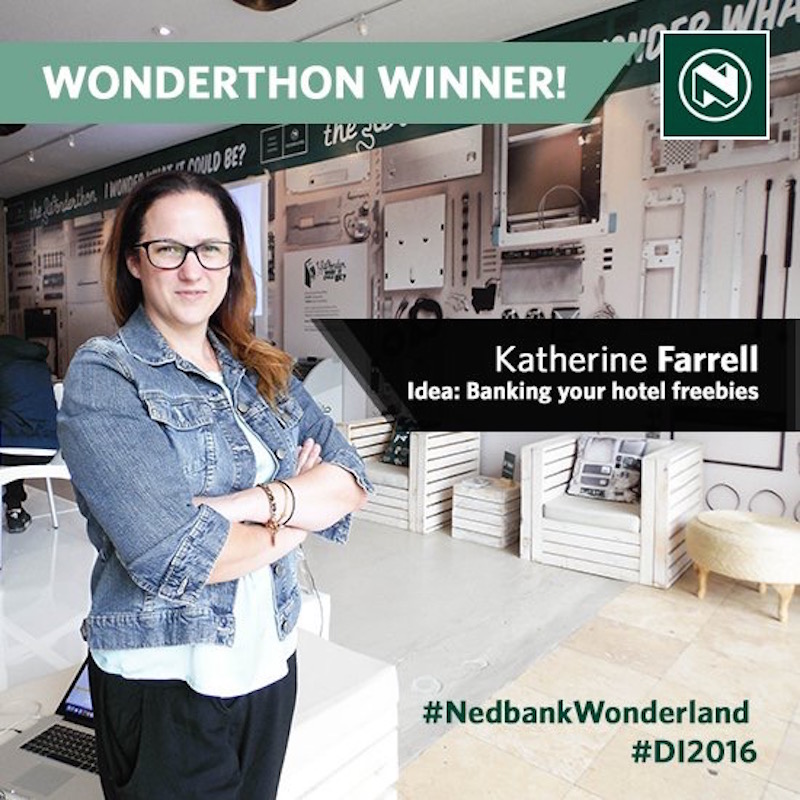 ---
#Kellman – Alex McDowell – Design Indaba
Alex McDowell is a designer working in narrative media. He is a strong advocate of world building and immersive design, he integrates digital technology and traditional design technique in his work. He has created a holistic design process that incorporates ideation, inception, prototyping, and production for tangible story worlds. He chats to Arye Kellman from Design Indaba 2016.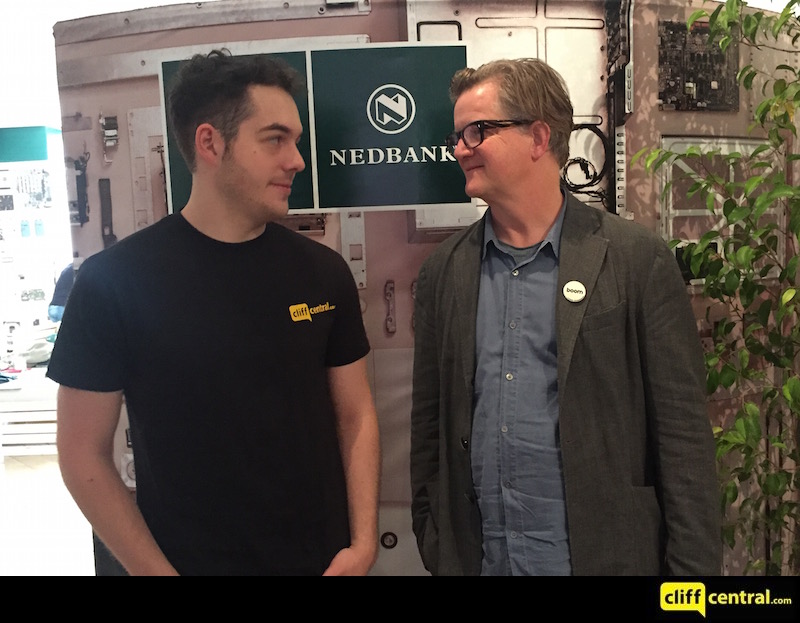 ---
#Kellman – Design Indaba Interview – Dan Wieden

Dan Wieden is an American advertising executive who co-founded Wieden+Kennedy and coined the Nike tagline "Just Do It". Wieden+Kennedy's client list includes Coca-Cola, Chrysler, Delta Air Lines, ESPN, Facebook, Heineken, Honda, Kraft, Nike, Old Spice and Procter & Gamble. Dan speaks about his journey to success and happiness, his relationship with creativity and how important it is for each and every human to evolve. He believes that challenges and struggles which arise in life cause chaos which ultimately allows us to grow. He advises not to be bogged down when disorder is surrounding you, because within that disorder we find and create innovation.

---
#Kellman – Design Indaba Interview – Stanley Hainsworth

Stanley Hainsworth is the founder and chief creative officer of Tether, a creative, cross-discipline studio. Stanley put his stamp on nearly every piece of creative at Starbucks and helped push Nike into entertainment. He has no geographical boundaries and has taken the world by storm on various campaigns. He speaks of how social media has literally changed the world, how he maintains creativity and how he hopes to develop ion the future.

---
#Kellman – Design Indaba Interview – Casey Neistat

Casey Neistat is a New York-based filmmaker. He is the writer, director, editor, and star of the series The Neistat Brothers on HBO and won the John Cassavetes Award at the 2012 Independent Spirit Awards for producing the film Daddy Long Legs. Now a TV commercial director, he prefers the honesty and accessibility of YouTube as a distribution medium. His online films have been viewed over a million times in the last three years. Casey is very good at portraying other peoples' stories, but what about his story? Let's find out…

---
#Kellman – Design Indaba Interview – Shubhankar Ray

Shubhankar Ray is mostly known for the innovative and award winning global campaigns and brand images he created for Caterpillar in the 90s, Camper in the 00s and now G-Star since 2006, as Global Brand Director. Other brands Ray has refreshed include Levis, Stride and Travel Fox, as well as ad-hoc projects for Sony, The United Nations and Prince Charles' Charities. Ray's work and films have also been shown in the world's most known galleries and museums, such as the Design Museum in London and Centre for Contemporary Culture in Barcelona. Shubhankar tells us his view on this year's Design Indaba.

---
#Kellman – Design Indaba Interview – Yoni Bloch

Yoni Bloch is an Israeli musician, song writer, composer, rock singer and hi-tech entrepreneur. He is the founder and CEO of Interlude, a technology company that designs, develops, markets and enables the creation of interactive videos. Through Interlude's patented technology, Bloch has ushered in a new norm for online storytelling that allows users to actively engage with online video in a multi-layered experience. Yoni sits down for an interview with Arye at the 2015 Design Indaba and explains exactly what his innovations can achieve and how they can benefit you.

---
#Kellman – Design Indaba Interview – Robbie Brozin

Nando's founder and iconic South African entrepreneur Robbie Brozin sits down with Arye at the 2015 Design Indaba. He speaks of a time when Nando's was just a concept in his head, where there was no certainty of success and where not everyone believed in him. But his journey had only just begun, today Nando's is one of the most successful fast food chains in Africa and continues to grow from strength to strength. He is showing no signs of slowing down and says although he is always busy with the brand, he never feels like he is working because he loves what he does so much. He then speaks about his newly found love of art which is being reflected in all the Nandos stores and well as how Nandos is encouraging people to create a light shade for Nandos, it may seem small but the opportunity for innovation is huge.

---
#Kellman – Design Indaba Interview – Roy Choi

As a creator of LA's celebrated gourmet food truck culture, this chef did more than sling marinated Korean barbecue tacos. He brought Los Angelenos together. Named one of Food & Wine magazine's Best New Chefs of 2010, Roy Choi is the Korean American chef behind Los Angeles restaurants Chego!, Sunny Spot, Alibi Room, A-Frame, 3 Worlds Cafe, POT and Commissary. Let's find out his feelings on the 2015 Design Indaba.

---
#Kellman – Design Indaba Interview – Dominic Wilcox

Artist, inventor and designer Dominic Wilcox, creator of the world's first self navigating shoes and glass car, sits down with Arye at the 2015 Design Indaba. He gives us his thoughts on self driving cars, 3D-printers as well as the all important topic of the robot apocalypse.

---
Gareth Cliff chats to Arye Kellman about Design Indaba
We get an update on The Gareth Cliff Show from Arye Kellman, who is in Cape Town for the annual Design Indaba. What are his impressions of this gathering of the top creative minds from around the world?

[/mpaper]