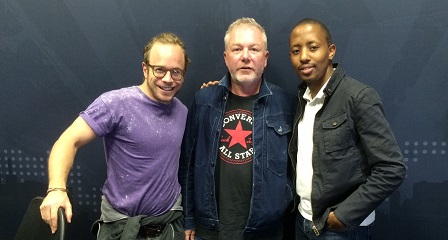 It's time for the Gupta skeletons to come out of the closet – Andrew and Rori set the studio on fire as they dove right into the scandal surrounding the Gupta family and President Jacob Zuma.
The Frankly Speaking hosts called on the expertise of Chris Vick as they looked at politics, social issues and lifestyle advice. How did everyone know the Guptas left on a private jet? Was Zuma really carrying money to Dubai but disguising it as an official visit? Is Julius Malema driving this scandal? All of these issues were discussed at length on the show.
Chris was also not shy about voicing his opinion about the EFF and DA's involvement in this saga, the "Stellenbosch Mafia" and why he thinks Gwede Mantashe is the most powerful man right now.
On why he thinks this is the podcast you simply can't miss, co-host Rori said, "Today gave insight into the conversations everyone is having but no one has an inside look on."
(Visited 7 times, 1 visits today)