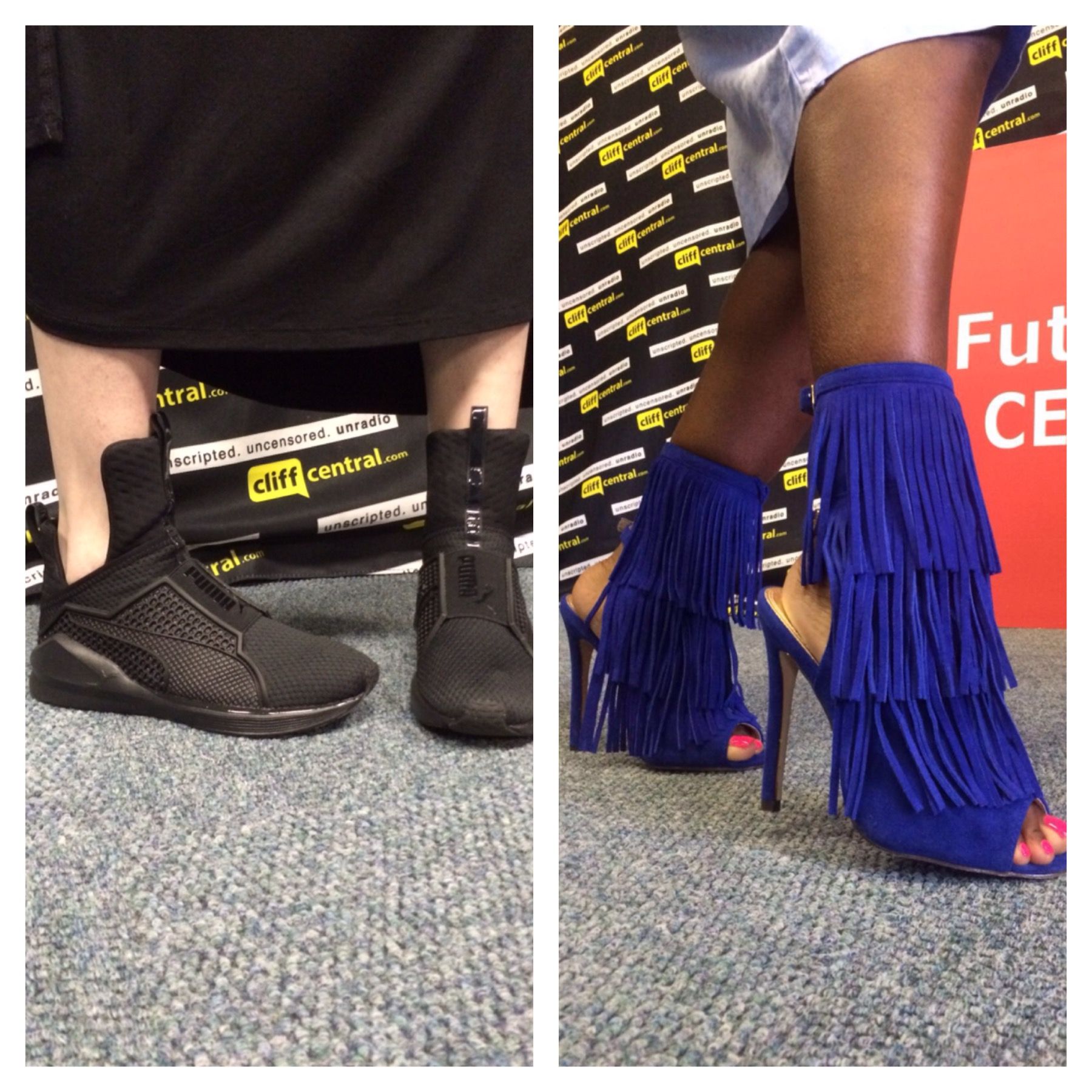 The fashion police were out in full-force between Fashion Lab's Nicola Cooper and Future CEO's Hlubi Mboya in today's #FashionFaceOff.
It's very rare that Nicola wears flats but she was excited to rock the product of Puma's collaboration with Rihanna ahead of their international debut tomorrow. Hlubi, on the other hand (or in this case, foot) donned an electric blue pair of Verdetty's.
Who won in your books? Let us know by tweeting us on @CliffCentralCom.
(Visited 17 times, 1 visits today)