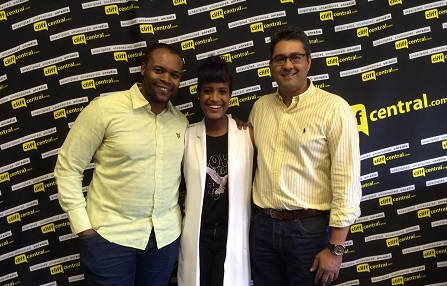 Three cheers for our new dynamic duo – Tumisho Masha and Candice Mama – hosts of #WeeklyMashup!
These two have teamed up for the latest offering on the station, a one-hour weekly show that focuses on dissecting the week's highlights. From the headlines that have everyone talking, to politics and even relationship woes, both these intriguing personalities will offer their unique perspectives and opinions on current stories.
For the first official edition of #WeeklyMashup, Tumisho and Candice discussed her latest blog about what makes a woman really sexy with her clothes on.  They also looked at how human sexuality and intimacy are changing as technology evolves.  Lastly, on a very different note, they spoke with Kirthesh Sundersingh from Sun Advisory about how President Jacob Zuma, the Guptas and an impending Moody's ratings downgrade might just be the best thing for SA's economy.
Catch up on the first edition of the show below:
Don't miss #WeeklyMashup every Thursday between 11:00 – 12:00.
(Visited 4 times, 1 visits today)