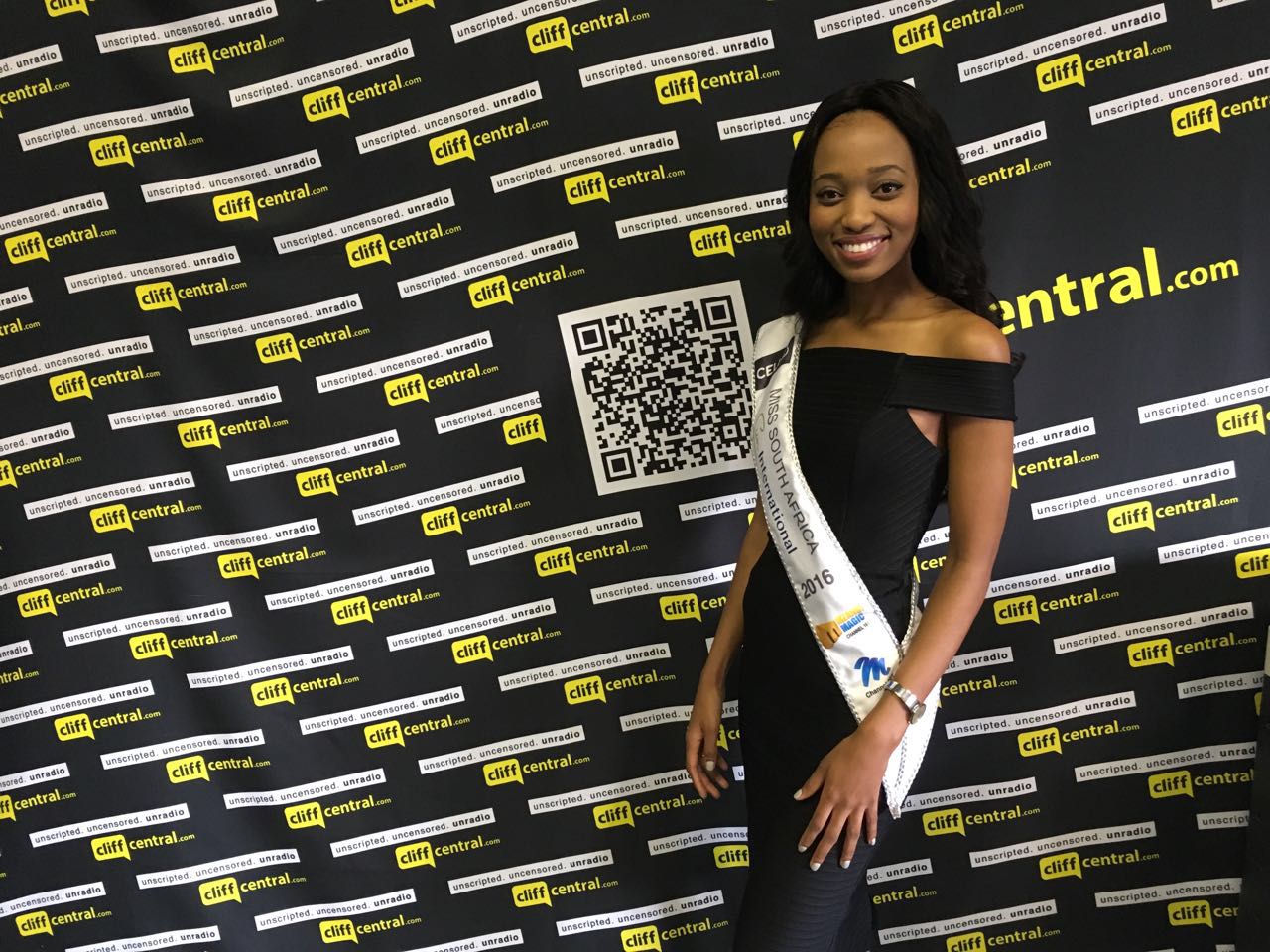 Vivacious, radiant, beautiful inside and out – these are just some of the terms that have been used to describe our new Miss South Africa, Ntandoyenkosi Kunene.  The team on The Gareth Cliff Show got to experience these firsthand when she stepped into the CliffCentral studios.
Since the finalé at Carnival City, life has changed for the 23-year-old.  She let the team in on how she's been finding her new chapter as it slowly unfolds beyond the glitz, glam and lovely prize package.
"It's always been a dream of mine," the qualified teacher revealed as she spoke about the seven-month process she underwent for the competition. She recalled how proud her parents were after she claimed the title, including how her father cried, yet oddly enough her mother didn't. Ntando went on to describe the close bond she has with her family, including her four sisters and brother.  She also detailed her upbringing in Mpumalanga.
What's next for Ntando?  She'll be taking a much-needed holiday and when she returns she plans on focussing on her year of reign and the prospects of more beauty pageants.
Catch the podcast below.