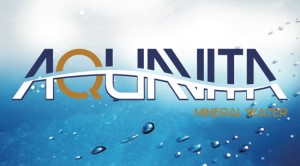 Aquavita is our passion and the water we present to you is specially filtered and prepared to ensure the highest possible levels of consistency and safety.[mpaper title="Read More"]Aquavita is 100% South African owned. Our strict quality policy is there to maintain the highest standards to ensure a consistent high level of quality, safety and taste. The source of our water is located deep in the heart of the Schurveberg Mountain. Our water descends and filters through natural layers of rocks before reaching a fourty meter wide aquifer approximately a hundred meters beneath the surface. The aquifer is surrounded by a number of major water dykes, believed to be some of the largest in South Africa.
The safety of this refreshing water is enhanced by the fact that it doesn't contain manmade pollutants that are present in many of the shallower water sources less than thirty meters in depth, found in South Africa.
It is this pristine source that provides some of the purest and best tasting water available. Although naturally pure, the water is bottled using state-of-the-art ozone and UV systems to ensure the highest standards of safety and the best quality product. Using a single water source ensures consistency in product and taste. Our water is filtered and bottled with the latest filtration technology available. Aquavita water contains very little fluoride and no external additives.
Aquavita water not only far exceed the acceptable quality standards of SANS Class 1 and the SABS, but exceeds the highest ideal quality standard of the SANS-241 Class 0. [/mpaper]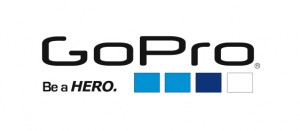 GoPro makes the world's most versatile cameras.
---

  Established in 2003, LiquidChefs Mobile is the result of a shared vision: To create a mobile bar revolution. The kind that turns absolutely any function into an unforgettable event. [mpaper title="Read More"]And, since then, we've taken the movement all over the world.
We've poured cocktails on top of Table Mountain. Created smoothies in Antarctica. Flung bottles on beaches. And worked our liquid magic on boats and planes.
LIQUID DNA
The LiquidChefs team is infused with liquid DNA. It's what gives us the fluid passion that we channel into creating perfect liquid experiences for our clients.
Beyond that, LiquidChefs' events team is well-trained, professional and reliable. Our bar managers and bartenders take care of on-site stock control, handle cleaning and washing up and ensure that drinks are served with consummate style.
Offering same-day quoting, we're able to fit into our clients' schedules and adjust quotes to fit any budget, as part of the LiquidChefs 'fluid promise'.[/mpaper]


  We offer recovering on Snooker and Pool Tables, this includes the bed which is the slate top and the cushions. You have an option of different color cloths from a local to imported.[mpaper title="Read More"]
---
Dismantel
Dismantling entails the removing of cushions, pocket plates, bed cloth, slates and table frame. This gets done in the event of you wanting to have a carpet or tiles replaced.
---
Strip and Move
Strip and move entails us dismantling your table and moving it to a desired location of your choice.
---
Strip, Move and Store
We offer to strip and move your table to a storage facility of your choice or you can take up our offer of storing the table for you. If the table is being transported it will be packed accordingly, for the best protection during transport.
---
Strip, Move and Erect
Strip move and erect is the term usually used to describe the dismantling of a table in one place, moving or transporting to another position and again assembling of the table to professional standards. Ready to play.
If the table is being transported it will be packed accordingly, for the best protection during transport.
It is important to keep in mind that this procedure is required even if the table is being moved from one room to another or from house to house. When moving a table from one location to another it is vital to insure that the measurement of the destination room has been taken correctly as the size of a room is essential to the playability of the table.
---
Table leveling
Table leveling is to insure that the slate bed of a table is level to maintain a true line while playing on the table. This is something that is required on all tables.
Pool tables in public use are often bumped and moved which can easily cause the table to become unleveled. This is why periodic maintenance and leveling is vital for the enjoyment of the game.
With snooker tables leveling becomes a little more involved. However due to the size and weight the leveling of these tables they generally last longer.
---
Refurbishment
With a snooker table there are a number of things that can be refurbished. For example the woodwork of the table can have its varnish removed, it will then be resealed, stained and re-varnished to the finish of the customers choice, mat, gloss or satin.
Refurbishing can include the bed and cushion cloth being replaced, as well as the the pocket nets, rails and leathers. We can even refurbish a light shade. Not forgetting the cues and rest feet on the spiders.[/mpaper]


 Tuluntulu is a mobile content platform targeting audiences in Africa and globally with African focused content. As at August 2015, the platform has 17 x 24/7 streaming TV channels and 10 radio stations. [mpaper title="Read More"] Tuluntulu is designed to work on mobile devices connected via low bandwidth connections. The "FREE" business model is designed to maximize audience reach and engagement. The app can be downloaded for free from the Google Play and iOS App stores, usage is free (no subscriptions), 100% free on Wi-Fi, with data costs only if connected via a mobile network (low data setting consumes +-50MB/hr.). The app displays the channels' Twitter feed thereby providing live user/channel interaction (second screen). The user can personalise the app by selecting "Favourite" channels, and users can choose high or low profiles (data consumption/quality changes) in order to save data costs or increase picture quality. Users can register directly or via Facebook. Advertisers can reach the app/channel audiences with long form programming or short form advertising and sponsorship. Tuluntulu has a substantial database of users across Africa that can be accessed for surveys or questionnaires. Tuluntulu is the perfect platform for content owners wishing to extend the reach of existing video programming or complete TV channels into the mobile space in Africa. Content owners can secure their own dedicated 24/7 channels on the platform. Tuluntulu has received a number of awards including a Technology Top 100 Innovation Award, a Frost & Sullivan Award, and was selected as one of the top 50 startups in the world by Unilever Foundry 50.[/mpaper]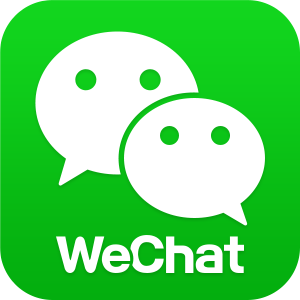 (Visited 8 times, 1 visits today)