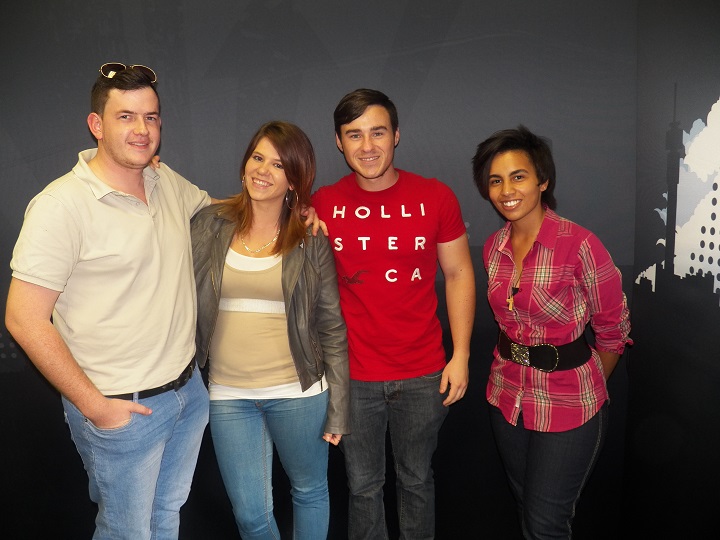 You probably know their name and have possibly heard them guest hosting for us dealing with subject matters like 'Do You Even Vac Bro?' all the way too 'Are You Ruled By Your Rands'… but who are the Understanding Youth panel exactly? Made up of Matthew Day, Bruno Pinto, Stephanie Day, Alex Shapiro, Nicolette Zackey and Matthew Ndalambi, these 20-somethings are now part of our #unradio platform to create interactive social disclosure for the youth using an online medium – and are definitely a shining example of South African youth that means business!
These youngsters came together four years ago with the aim of aligning themselves with the codes and values of the South African youth, making it easier for the average South African youth to recognise the strength in discourse and numbers for a better tomorrow. As founder Day eloquently adds, "We have a voice in the country that young people never used to have."
What we want the world to recognise about these young movers-and-shakers is how headstrong and determined they are to make our country a better place. "As much as the world tries to change us, so should we change the world; it's our responsibility now," 21-year-old Zackey says. Even with the ability to point out some of our nation's flaws such as our lack of unity, poverty levels and crime, they are still committed to making a positive difference.
With personal mentors like Nelson Mandela, Johnny Clegg and Mahatma Gandhi, we have no doubt the Understanding Youth panel are on their way to a bright future, so don't miss out on these young adults and all that they have to say during more of their specials on cliffcentral.com!
Listen to some of Understanding Youth's latest shows:
(Visited 10 times, 1 visits today)