Headway Gauteng were so delighted to have so many wonderful golfers at their very first Headway Golf Day last year, they have decided to make it an annual event. This year is going to be even better than last year and they would be honoured to have you join them!
Simply click here to register.
If you have any questions or would like to help sponsor the event, please contact fundraising@headwaygauteng.co.za or call 011 442 5733.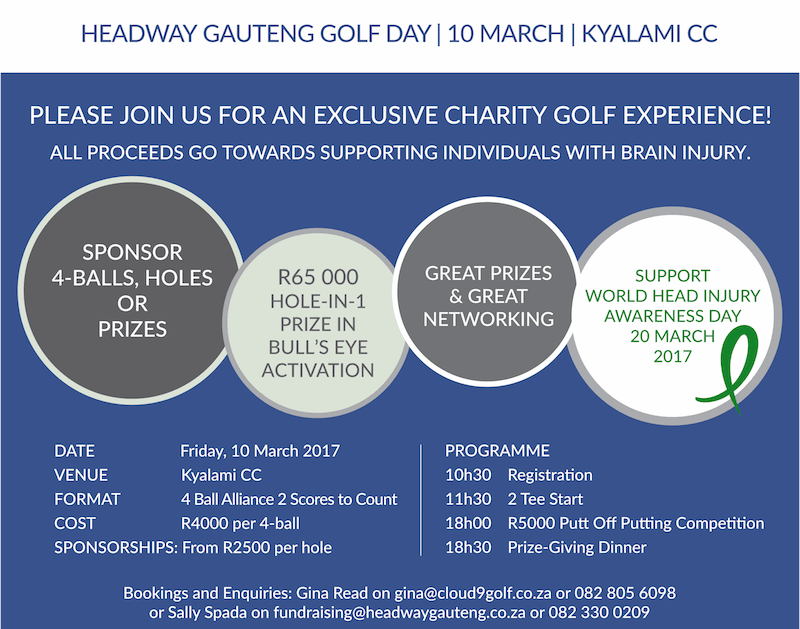 (Visited 6 times, 1 visits today)