Ice-T and Coco – a celeb couple worth getting to know!

He's a Grammy award-winning artist, actor and one of the godfathers of hip-hop and she has one of the most recognisable bodies in the world, with the mere mention of her name making almost every man blush. Together they make up one of the world's biggest celebrity couples. Rapper Ice-T and his wife Coco have been together for the past 14 years, proving that genuine love can outlive sceptics, pressures of Hollywood and tabloid lies!
We were honoured to have this tantalising twosome make our very first outside broadcast at Ogilvy South Africa's Johannesburg headquarters one of their stops on their South African tour. They joined The Gareth Cliff Show team for an intimate and insightful chat on Friday 26 September 2014. Despite all that this celebrity couple is known for what they've achieved, we got to find out just how down-to-earth they are.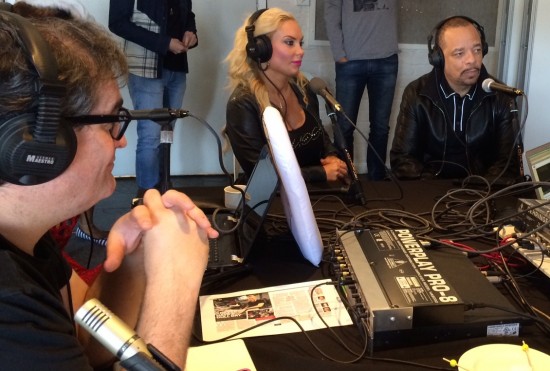 From the moment they stepped into the room, we were all initially struck at how humble they were. They weren't swarmed by bodyguards. They weren't donning designer sunglasses for the sake of vanity. Nor did they pull the "Do you know who we are?" card at any moment they could. The perception of who they are is what they immediately wanted to diffuse as soon as the interview started. "If I step on your shoe, I'll bend over and wipe it," Ice-T stated as their interview began. People have a hardcore, angry, rude and arrogant image of the rapper which he insists isn't true. He went on to tell us how the connotations that come with being 'Ice-T' were all part of building a defence mechanism throughout the years, given his background. As he told us his story, we couldn't blame him. How could he have had it easy if he had shown his true colours as an orphaned, light-skinned little boy in the hard streets of New Jersey whose real name is Tracey?
In order to survive and carve his path as a rapper in the 1980s, Ice-T told us he tactically used his behaviour to get back at you if you did him wrong. "When I get hurt, I get quiet. If you cross me, it might take 10 years but I am a revenge-based individual". But in the unlikely story that is his romance with an up-and-coming model at the time, Coco (born Nicole Austin) was able to see through Ice-T's facade and fall in love with the man who she now shares her life with. Coco kept quiet in the beginning of the interview, wanting her man to shine, obviously trusting him to represent the both of them but when she chimed in, she gave us a candid insight into their strong bond.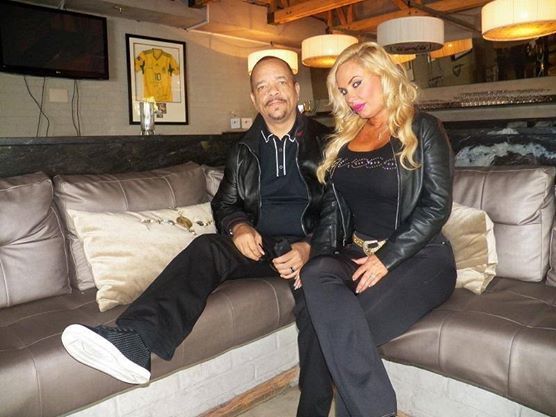 Many wouldn't have predicted a young girl from the suburbs of Tarzana, California to fall for a rhyming rookie from Newark, New Jersey but even Ice-T admitted that he's her pitbull. He may be rough and wild but Coco knows his spots that allow her to cool him down if need be, to lift his spirits if he's feeling low and to even pleasure him in the right way (which is how her sex toy line, CocoLicious Exotic Adult Toy Collection launched).
Yep, with that mild sexual innuendo, the whole tone of the interview changed to accommodating the publicity of the products both partners are equally proud of. Coco admitted she was initially slightly hesitant to go into the XXX-industry but at the end of the day it is a business and making money is what they are all about. From signing on for their highly-successful Ice Loves Coco reality TV series, to signing on for burlesque shows, Coco saw sex toys as an effortless transition in business. Her ever-so-supportive husband encouraged this because he was excited to partake in testing the product as 'homework' before they went on sale.
It is part of Coco's vision for every girl around the world to have some sort of sex toy one day because as Ice-T equally echoes, our hands may know what to do but if you use sex toys correctly, they should be the perfect segue into sex. The last piece of advice they gave us on this matter is that you'll need TONS of batteries as soon as you get started with the Coco'fied adult toys.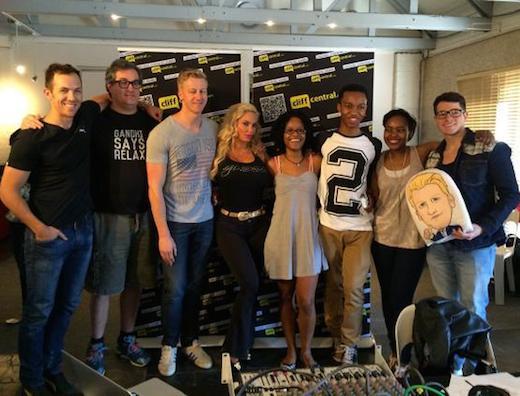 It was refreshing to listen in on these two speak about what mattered to them most and fascinatingly enough, their net worth, Twitter followers or how many times TMZ has written about them did not feature at all. Instead, they proudly mentioned they focus on the love they have for each other and their weekly date nights. Even with the constant spotlight on them, Coco isn't fazed by the stereotype of rappers' wandering eyes especially because Ice-T himself said, "One down bitch is worth five funky hoes!"
Listen to the interview here if you missed it:
Podcasts are provided for private, non-commercial use only. You may not edit, modify, or redistribute the podcasts without prior permission from CliffCentral.com
(Visited 40 times, 1 visits today)