Why you want to get the new iPhone 6 or iPhone 6 Plus
The iPhone 6 and iPhone 6 Plus were revealed on Tuesday 9 September, which simply means extremely long queues, high demand and spending copious amounts of money you can't afford. Sure, Apple could've announced the iPhone 6 is a couple of tin cans attached by a string and we'd all still be lining up for it. But thank goodness it's not. Although it's flight mode does not take you on holiday, the new iPhones have awesome features which promise to give your iLife a facelift.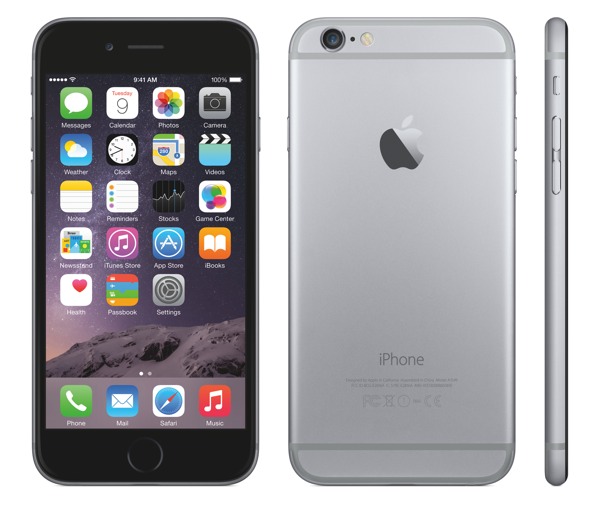 Here's how:
Cheers to squinting at the screen
The new rotating screen display is so clear, you can see just how much you can't afford it.
Battery life lasts longer than 5 minutes
iPhone Plus 6 battery lasts up to 24 hours on standby. That simply means you can iron your shirt, pack your laptop bag, get ready to go to the office, sit in a 2-hour meeting with a client, prepare for another meeting, grab lunch, play catch-up with co-workers, rush off to the Post Office before they close, sit in slow-moving traffic and finally get home – and your phone will still be on.
Prettier Selfies #NoFilter
Updated front-facing camera that takes 'burst' selfies. So you can just pick the picture where you're at your most yellow bone or don't have a double chin.
Photos will make your life way, way better than it really is
With the updated panorama setting, you can at least feel like one of the Rich Kids Of Beverly Hills bunch.
Star Trek Technology: WiFi Calling
New enabled WiFi calling lets you dial a friend in those awful dead spots – whether it's in the Gautrain to Pretoria or your cousin's crappy deadzone of an apartment.
Updated Autocorrect System to tell your enemies to go to hell instead of he'll!
The new iPhone's predictive keyboard means it's safe to say bye-bye to potentially life-changing (for the worst) typos. Or sort of. Just don't quote us.
Fitness Apps To Match Your Yoga Pants
The new M8 motion processor can track if you're running or cycling. So besides changing the song and scrolling briefly through Instagram, you can how have something to do on your phone while on the treadmill.
One-handed features for more multitasking
The new one-handed mode allows you to keep one eye on the cute guy/gal across the bar and one hand texting your mate.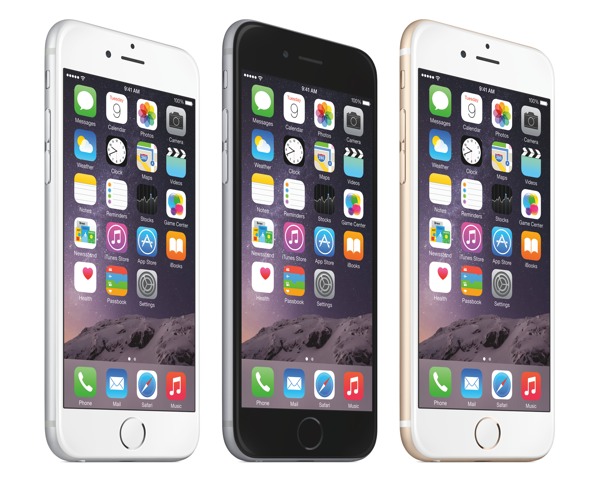 Live tweet like a pro!
The iPhone 6 is 50 times faster than the original model, allowing you to be the first one to tweet about Arsenal's win against Manchester City in the UEFA Champions League.
Throw shade more stealthily
The redesigned power button is now on the side and easier to reach. No more awkwardly scrambling to turn your screen off when sending catty texts about someone at the same party.
Kim Kardashian: Hollywood made better!
The A8 processor and 64-bit chip is designed to make phone gaming more beautiful. Thought your avatar on 'Kim Kardashian: Hollywood' looked hot before? Look at her now.
TV and Video anywhere to help you cope with being single
Now you can have 14 yours of video time running on battery alone. Yes, that means you can play 14 episodes of 'Breaking Bad' back-to-back during long and redundant presentations.
Pay for your Big Mac faster at the drive-through
Apple Pay means cashless, careless buying. Just one concern, seeing that nudes on iPhones are easily leaked, will our credit card details be any safe?
Because no cash or credit cards are needed, you can leave your man bag at home
Apple Pay, which comes on every phone, eliminates the inevitable mental debate of whether or not to chuck your credit cards and cash in your man bag. Just grab your iPhone and go!
Silver and Gold since you probably think you're royalty
Let's talk aesthetics. No one wants to see your fugly, peeling Etsy phone case from five years ago. Now, iPhones come in brushed silver, gold and space grey shades that are practically their own accessories. Say goodbye to silicone cases because the new iPhone's waterproof and shatterproof.
Super Size because bigger is better
Poor denim retails everywhere are going to be scrambling to rework their pocket size to fit the new iPhone 6 Plus.
But wait, do you know if we can still make and receive calls on this almost 'sentient, living robotic being'? Either way, it's still worth selling your kidney for.