Jeannie D-ishes It Out!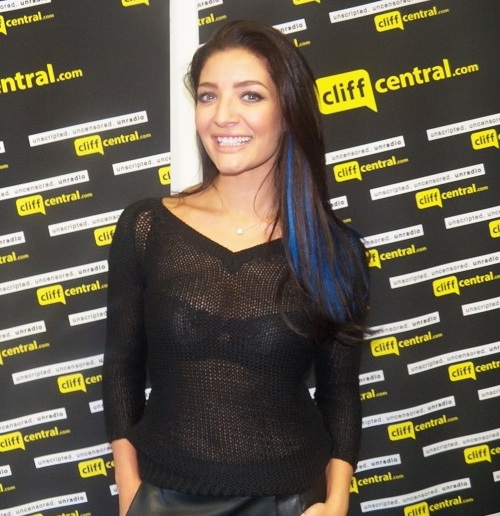 Charismatic and bubbly television personality Jeannie D joined The Gareth Cliff Show on 1 October 2014 to mark CliffCentral.com's five-month anniversary, which is oddly fitting given that we've wanted her to visit us from the beginning. Her excuse? She's been too busy working from her home city, Cape Town, to stop by for an interview.
We guess in ordinary situations we'd feel bad for an overworked individual but when your job consists of globe-trotting and living the best of the good life, our empathy dips ever so slightly…
Nonetheless, the self-proclaimed "good traveller" is packing her bags once again from January, with the launch of her new cooking travel show, For Butter Or Worse. She told the team about how she's been working more behind-the-scenes with this production and gave them advice on sustaining a career in the South African media industry.
We could have gone on to talk more about her 120+ shoes, her gorgeous penthouse or her love for House Of Cards but we're #unconventional so we wanted to find out who she fantasised about by putting her up to a game of Brackets – Woody Allen or Mark Zuckerberg? Vladimir Putin or Janez Vermeiren? Donald Trump or Riaan Cruywagen?
Listen to the podcast below to find out who tickles her fancy (the answer might just surprise you!), how she Top Billing'fied a Benoni house and what her thoughts on plastic surgery are.
Intern Mike wasn't about to let Jeannie get away without a selfie… watch what happened: