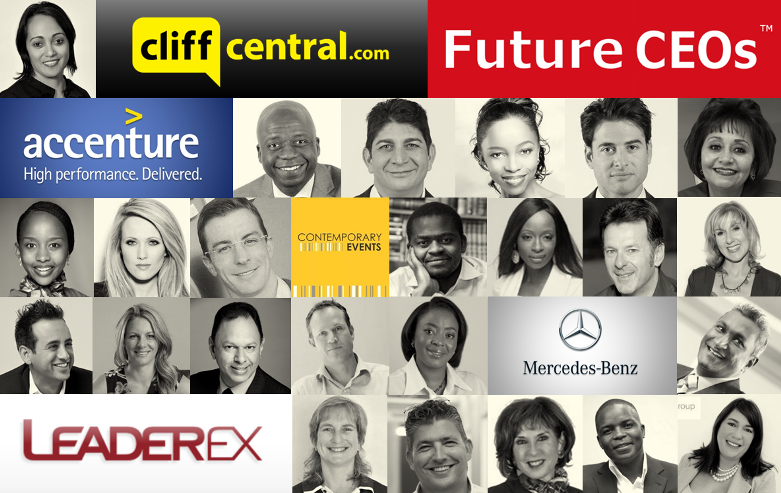 One of the main highlights of LeaderEx on 17 September was the career development master class panel discussions hosted by Future CEOs. Hlubi Mboya and Gareth Armstrong invited the likes of Phuti Mahanyele, Gil Oved, Yusuf Abramjee and other top CEOs and thought leaders to share their experiences and insights with those present. Listen to these conversations below…
---
 #LeaderEx2015 – Find Your Perfect Career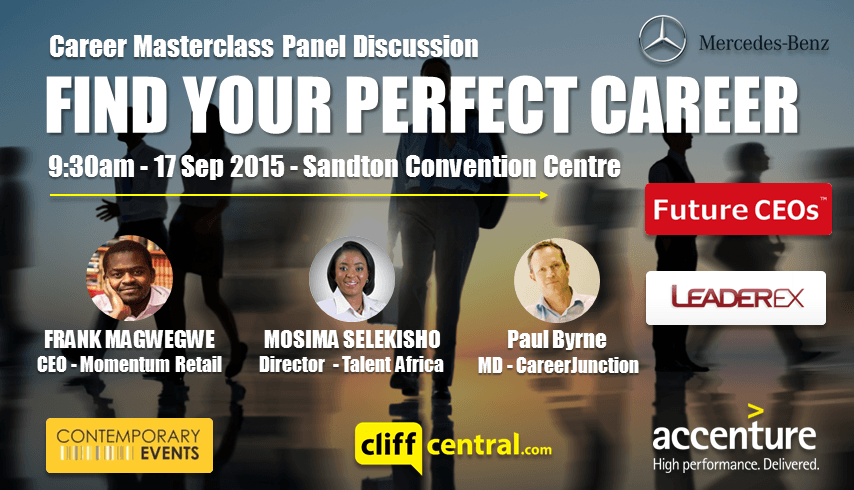 Is there such a thing as a perfect career? How does one find it? What is the best way to approach a career in our very fast paced, ever evolving world? What does the term "Career" even mean anymore? And what career trends must we not ignore? Hlubi and Gareth answer these questions and more with the help of Paul Byrne, MD of CareerJunction, Frank Magwegwe, CEO of Momentum Middle Market, and Mosima Selekisho, Director at Talent Africa.
[ssba]
---
 #LeaderEx2015 – Develop A High Impact Personal Brand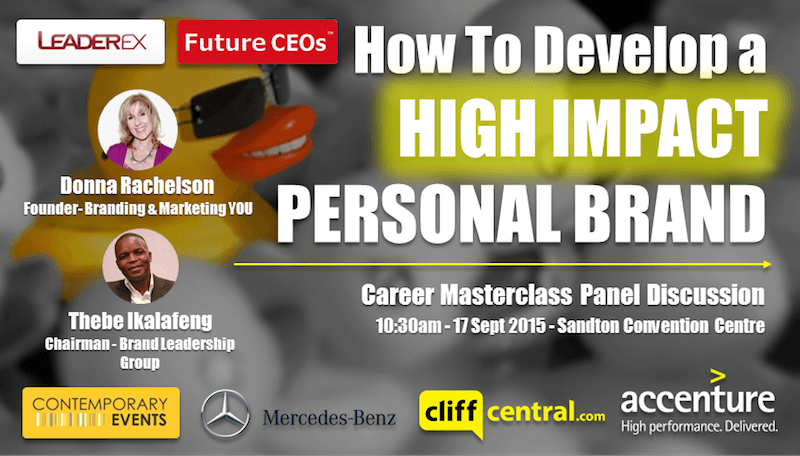 "Your brand is what people say about you when you're not in the room." – Jeff Bezos, Founder and CEO of Amazon.
What do people say about YOU when you're not there to hear them?  Hlubi and Gareth talk to Donna Rachelson, author of Branding and Marketing YOU, and Thebe Ikalafeng, Chairman of Brand Leadership Group about the correct formula for developing a high impact personal brand, the role trust plays in a personal brand, and why and what those that stand out do differently.
[ssba]
---
#LeaderEx2015 – Succeed Without Killing Yourself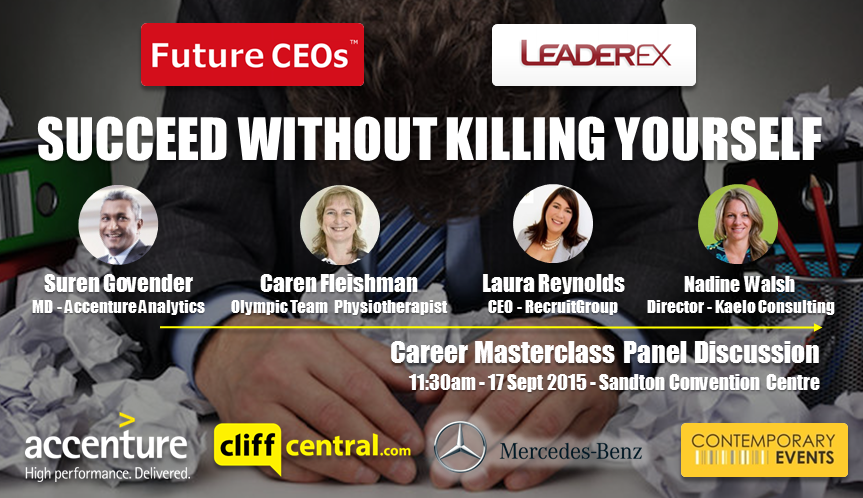 Are you mentally and physically exhausted at work? Do you always feel like you're fighting a losing battle in the office? During this critical conversation Hlubi Mboya and Gareth Armstrong talk to Olympic Team Physiotherapist, Caren Fleishman, RecruitGroup CEO, Laura Reynolds, and Kaelo Consulting Director, Nadine Walsh, to find solutions to this growing problem and why so few of us are ticking the right boxes resulting in mental, emotional, and physical exhaustion and burnout.
[ssba]
---
#LeaderEx2015 – Breaking Through The Gender Glass Ceiling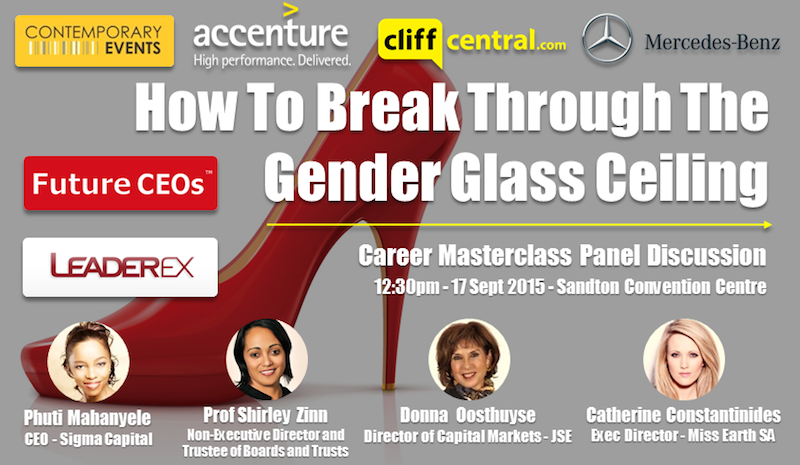 Why are there so few women in senior executive roles and positions? How does one rise above the false perceptions about working with female professionals? Why do we feel we need to be aggressive to be assertive? Hlubi and Gareth talk through these questions and more with CEO of Shanduka Group, Phuti Mahanyele; Non-Executive Director and Trustee of Boards and Trusts, Prof Shirley Zinn; Head of Capital Markets at the Johannesburg Stock Exchange, Donna Oosthuyse; and Founder of Miss Earth, M&G Young South African 2014, Catherine Constantinides.
[ssba]
---
#LeaderEx2015 – Young Executives Leading Organisations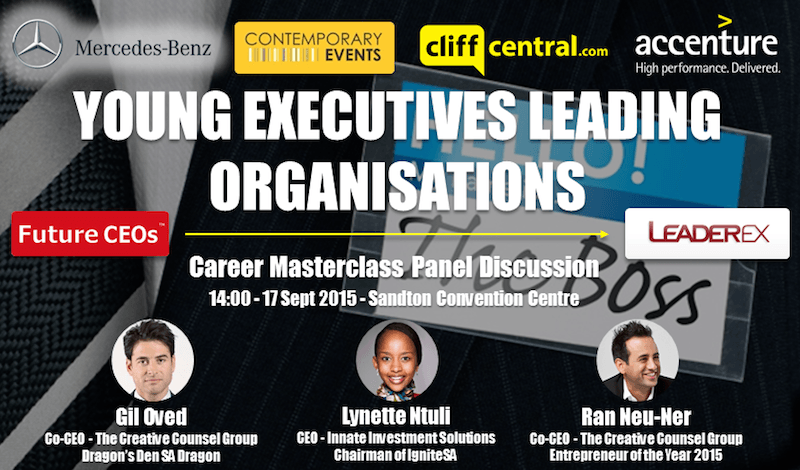 Join Hlubi and Gareth, Dragon's Den Dragon, Gil Oved, Entrepreneur of the Year 2015, Ran Neu-Ner, and dynamic CEO of Innate Investment Solutions and Chairman of IgniteSA, Lynette Ntuli  as they discuss how the world of work, careers and business building has shifted in favour of the young, ambitious and hardworking, and how to fast track this.
[ssba]
---
#LeaderEx2015 – Yusuf Abramjee talks Africa Rising and The South African Opportunity

Yusuf Abramjee is a passionate and active South African citizen. He shares his feelings and insights into why we as a country and continent are in both a good and potentially dangerous place, stressing that WE, you and I, are the determining factor. This is followed by a Q&A with Hlubi and Gareth.
[ssba]
---
#LeaderEx2015 – Who Coached Steve Jobs?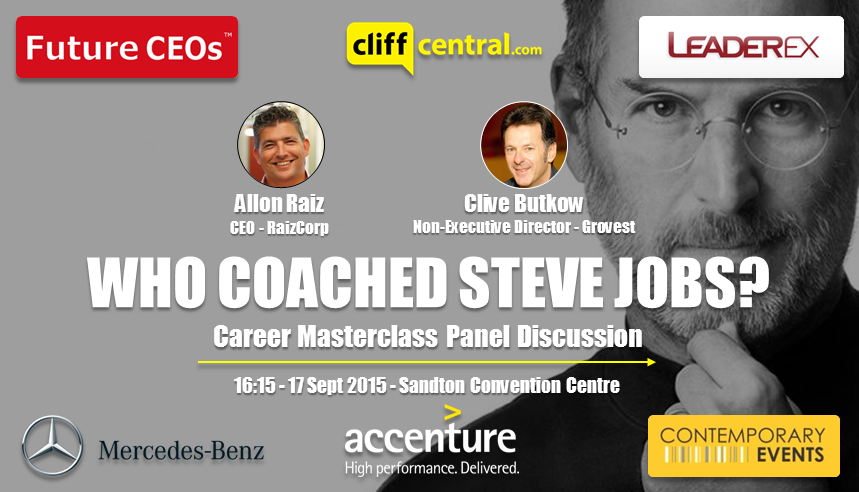 "Do I need a coach or do I need a mentor?" As you examine the lives of the top business men and women we look up to, you will find that they surrounded themselves with coaches, advisors, and mentors that helped to bring out the best in them. Key questions Hlubi and Gareth explore with Clive Butkow, Non-Executive Director of Grovest, and Allon Raiz, Chief Executive of Raizcorp include: What is the difference between a coach and a mentor? Who makes a good mentor? Why do I need a coach? When in my career is the right time to surround myself with these kinds of people?
[ssba]
---
#LeaderEx2015 – What I've Learnt, A Discussion With Respected CEOs & Leaders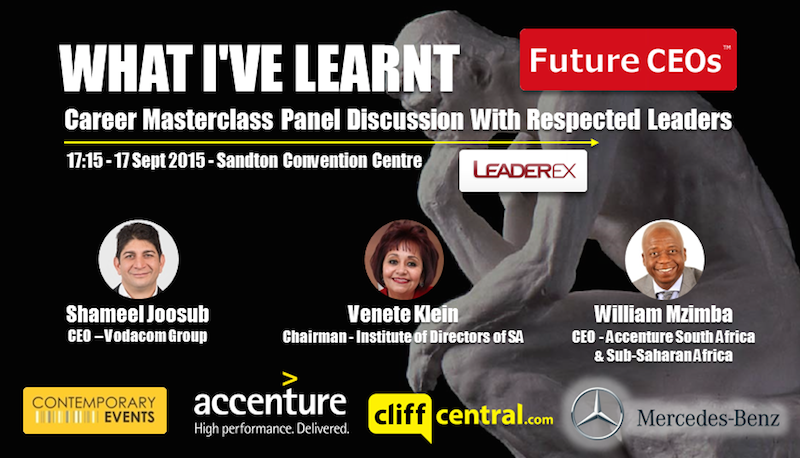 Vodacom Group CEO, Shameel Joosub, Accenture South Africa CEO, William Mzimba, and Chairperson of the Institute of Directors in Southern Africa, Venete Klein, share with Hlubi and Gareth what they have learnt as they have pushed for success in their careers and made their way up the corporate ladder, and what they feel Future CEOs need to know and do to rise to the top.
[ssba]
[flagallery gid=24]
(Visited 2 times, 1 visits today)