Listen live
For more info about our live stream click here.
Watch The Gareth Cliff Show live from 6-8am, Mondays to Fridays – click here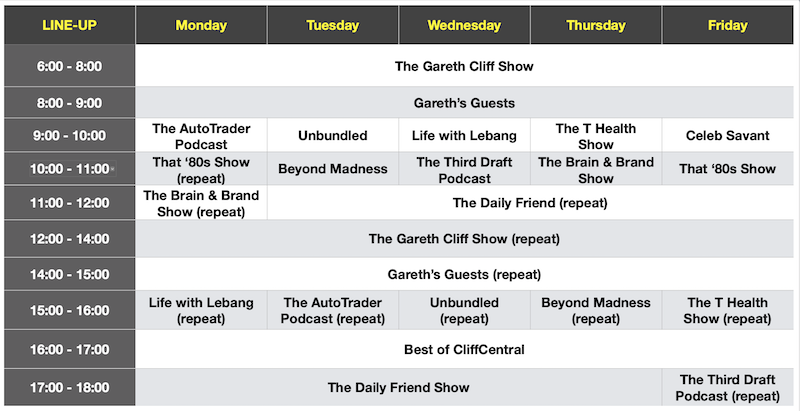 In case you're still not sure, here's how to listen…
Click PLAY on the player above to begin streaming via our website. You can choose between low, medium or high quality based on your data requirements. If you're on uncapped wireless at home or work, you can listen for free.
OR
Download the free CliffCentral app for your smartphone. You can get the app for free from the Apple App Store or the Google Play Store.
OR
You can stream CliffCentral on online radio apps such as TuneIn Radio.
OR
Download the podcast of whatever show you want to hear by going to CliffCentral.com, the CliffCentral app, Spotify, Google Podcasts, Apple Podcasts or any good podcatcher.
Downloading the show won't take long and then you can listen whenever, wherever you are for free.
P.S: Your smart phone can connect to most modern cars, which will put the stream or podcast on your car radio via bluetooth or aux cable.
For technical support email: [email protected]
(Visited 11,432 times, 1 visits today)