Marseilles was never free, but it will be.
The community of Railway, attached to the remote town of Marseilles, are the victims of brutal police oppression and only the young 'Five Fingers' are willing to stand up to them. Their battle is heartfelt until hot-headed Tau crosses the line and is forced to flee, leaving his brothers and friends behind, but his action has triggered a violent fight that will leave both Marseilles and the Five Fingers changed.
Twenty years later Tau, now a feared and brutal outlaw, returns. But scarred and empty, he renounces violence and returns to Marseilles desiring only peace and to reconnect with those he left behind.
It becomes clear that rather than the haven he hoped for, Marseilles is caught in the grip of a vicious new threat and to his dismay, his old allies themselves may have allowed it in. Tau can keep his head down only so long. When he and his loved ones become direct targets, he is reluctantly compelled to fight again, once and for all.
Five Fingers For Marseilles had its Global Premiere at last year's Toronto Film Festival where it received rave reviews.  It was also selected for the BFI London Film Festival 2017.  It has been described as a "must see masterwork", "visually stunning" and "captivating" so it's one you don't want to miss.  The all-star cast includes Vuyo Dabula, Warren Masemola, Jerry Mofokeng, Mduduzi Mabaso, Kenneth Nkosi and Zethu Dlomo.
---
The CliffCentral crew hosted a special screening of Five Fingers For Marseilles. If you missed it, the movie premieres nationally on Friday 6 April 2018.
---
Vuyo Dabula spoke to Gareth on The Gareth Cliff Show about the film. Listen to the interview here: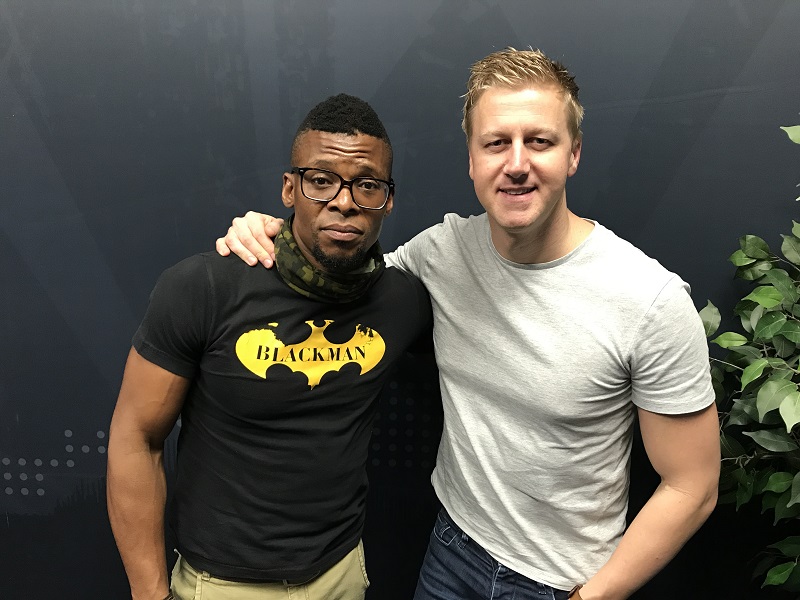 (Visited 14 times, 1 visits today)