K.F. Malindi Jr & Darryl Nyamutsamba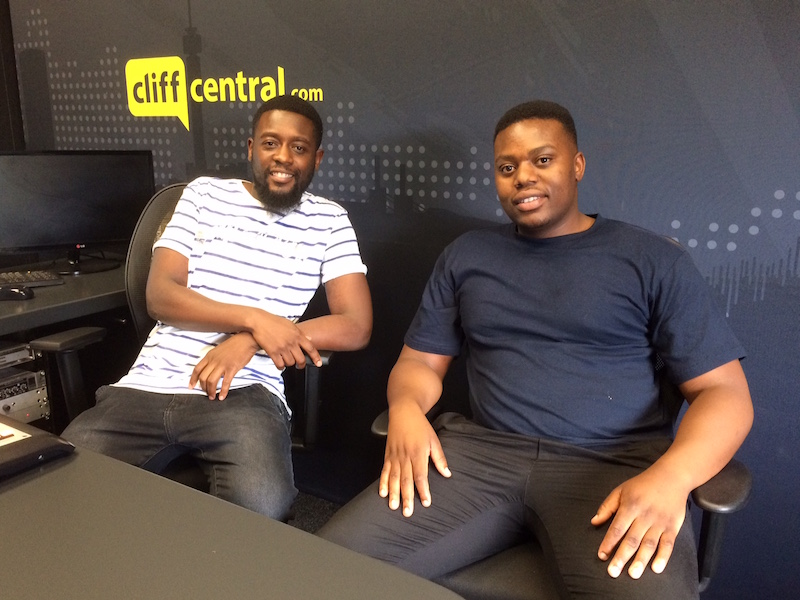 K.F. Jr and Darryl endeavour to tear down the artificial borders of an Africa once united on their show No Borders. The hosts of the hugely popular Zim Conversations take their discussion to the rest of Africa in solidarity to Pan-Africanism and the sharing of knowledge and wealth on the continent.
No Borders seeks to take a conversation to every African, focusing on day to day matters and topics that affect the 21st Century individual. From continental Politics, Current Affairs, Music, Arts & Culture, the duo will tackle them on No Borders.
K.F. Malindi Jr is a Political Scientist turned media professional. He is a Communications Consultant and Managing Partner at Blah ENT and holds qualifications in Political Science and Financial Journalism.
A passionate Human Rights activist and Developmental Governance enthuse, K.F. Jr. is a former Human Rights Student of the Year, Panelist at The SA Zimbabwe Achievers Awards in 2016 and graced numerous Pan-African publications for the work he has done in support of continental progress in Africa. He has also lent his talents to partnerships with MTV Base and MTV Shuga Down South.
Darryl Nyamutsamba is the Senior Editor of the SA Hip Hop Magazine and co-founder of the Zim Hip Hop Summit which debuted in Zimbabwe September of 2017. His passion for music and the arts as a whole has seen him contribute pivotally to platforms like MTV Base, Youth Village Zimbabwe and Kasi Lyrics.
Darryl started his career off as a rapper, gradually levitating to the business side of the entertainment industry, to the point where his focus has been growing the arts industry in the SADC region.
Twitter:
@Darryl_Nyamz
@KFJr2
Podcasts are provided for private, non-commercial use only. You may not edit, modify, or redistribute the podcasts without prior permission from CliffCentral.com