Simba joins Rookies and Rockstars!
Simba Mhere was happily minding his own business, living the high life, travelling the globe and meeting some of the world's biggest superstars when he first came into CliffCentral as a guest… which (of course) would see him sticking around for much longer.
Yes, you read right! We're more than a little stoked to announce that the fresh TV personality has officially entered the CliffCentral paddock to co-host Rookies and Rockstars alongside Jade Reinertsen.
You might have already caught wind of Simba's leap into digital unradio after listening to his debut on Wednesday 13 August, which saw him diving straight into business because that's what Rookies and Rockstars is all about anyway: business!
"I think my first show was great. It was exciting. It obviously came with a lot of nerves and anxiety which is only natural. But it's going to get better," the Top Billing presenter said on stepping out from his first-ever radio show.
And we could not agree more.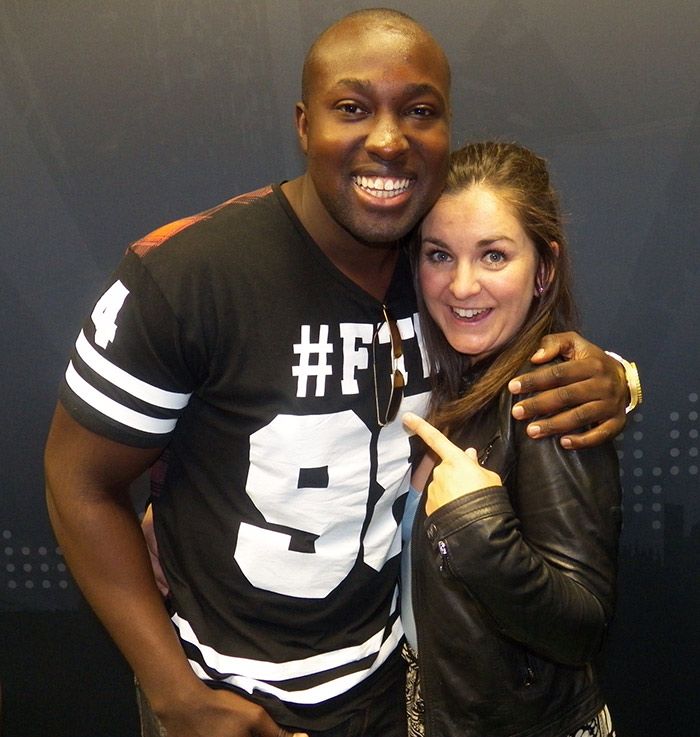 In case you've been living under a rock:
Simba Mhere is one of the freshest faces on TV and has a voice that is deep, rich and heart-melting. It is no surprise that Simba has landed himself in the spotlight after he won the Top Billing competition. Simba is an emcee, model, voice-over artist and presenter.
Simba's relaxed, professional, easy nature and good sense of humour is what people have come to know him for. These are just some of the contributing factors to him winning the Top Billing Presenter Search in 2010. Although the "best of the good life" is his "8 to 5" job, the life he currently leads is worlds apart from his humble background.
Leaving his BComm Accounting Degree behind him, Simba's missionary parents supported him on his decision to take the practical business skills he learnt and pursue his dream. Having featured in adverts and a cameo in eccentric band, Die Antwoord's music video, there is no stopping this ambitious personality, who has a passion for media, radio and sport.
His immaculate style and humbled personality have made him turn heads and make people sit up and wonder what's next.

Tune in to Rookies and Rockstars every Wednesday at 11:00 for a weekly insight into entrepreneurial ventures. Together, Jade and Simba (with the help of expert guests) will be quenching your thirst for knowledge and the know-how of achieving your goals and bringing your business ideas to life.
(Visited 1 times, 1 visits today)