Sowetan's Sexiest Woman 2015
If you were asked to name the sexiest woman, in a-girl-that-never-actually-lives-next-door kinda way, who do you think would come out on top? Kim Kardashian? Rihanna? Cheryl Cole? Britney? Errrrm, no, that'd be Katlego 'Kat' Mohoaduba, who co-hosts #the60 with Arye Kellman.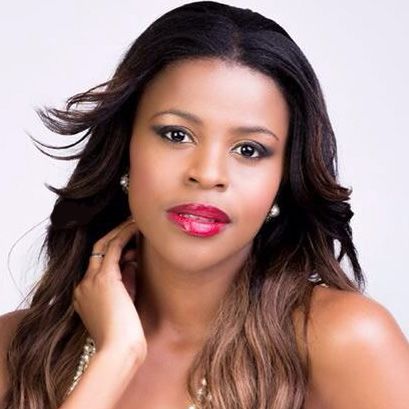 Yes, we're more than stoked to announce that CliffCentral has sexy people, or at least one of us is – that's if the Sowetan's Top 24 Sexiest Women for 2015 is anything to go by.
The Big Brother Mzansi 3 finalist has been nominated as one of SA's sexiest celebrities. How cool? But that's not all…
If you also think she's flawless in a 'I-woke-up-like-this' kinda way… you might want to continue to vote for her to bag the coveted Mzansi's Sexiest Celebrity title and also make it to the Sowetan's Top 12 calendar hotties.
How you do that? It's simple.
You just select who you would like to see go through to the next round (Katlego Mohoaduba, obviously) here, enter your details and voila!
And if you've been living under a rock (a really huge rock on Mars), not really sure who this gorgeous lady is, here's a brief chat we had with her to help you:
What do you do here?
I'm a radio co-host for #the60 at CliffCentral.
Where are you from?
I'm from Mondeor (Jozi girl).
Who are you when no one is watching?
Lol… I'm the typical girl next door, stay in sweats all day and eat junk food.
What's the silliest thing you've heard people say about you?
That I'm not 100% black (I'm a mixed breed) because how do I explain why I have such beautiful hair and it's all mine, no extensions.
If you wake up as (name any famous personality), what's the first thing you would do?
Nicki Minaj – I would drive straight to Drake's house and ask him to marry me… 😉 Then post a picture up on Instagram of both of us saying, "Yes Barbies He's MY Ken!"
Complete: Sometimes I want to give it all up and become…?
A pediatrician. I love kids and I've always wanted to be a doctor. I can imagine hearing my name on the intercom: "Doctor Kat please report to…"
Who would you love to share a jail cell with?
AKA (big smile)… cause that means I get to spend hours with him, after all he is my celebrity crush! 😉
Keep up with Kat every weekday from 16:00 – 17:00 on #the60.
(Visited 4 times, 1 visits today)