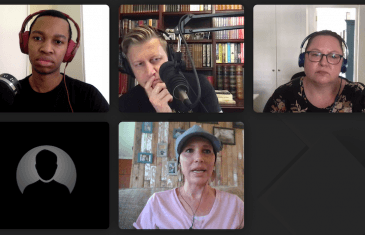 30.10.20 Pt 1 - Does having a fancy name ensure you'll have a better career? Gareth shares his latest bad names... some sound like medication for a dodgy rash. Learn about some cool new features on your phone. Is being eaten by an animal the most humiliating way to die? Join Theresa's Touch Your T's campaign for Breast Cancer Awareness Month.
More info
October is Breast Cancer Awareness Month, and Lillian Dube tells Gareth why everyone should suck some titties.
More info
The great weight debate – are the lockdown weight gain memes funny or fat-shaming? Gareth Cliff chews the fat with Gord Laws, Lorraine Maisel and Elon Mogale. Then Prof. Pamela Naidoo and Dr Johanna Ralston break down the root causes of obesity. Plus Lillian Dube talks titties.
More info