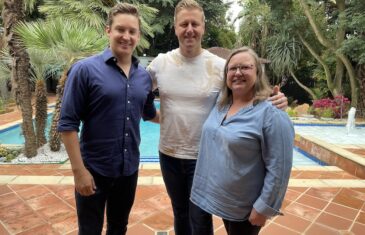 20.02.23 Pt 2 - What would you choose for your last meal on death row? Leigh-Ann isn't sure she wants to eat meat anymore, after watching slaughterhouse videos. A woman claiming she is Madeleine McCann has made headlines, and Tracy Cohen joins to talk about her new book called Truimph.
More info
08.02.23 Pt 1 - Lebang actually had a decent experience at home affairs recently. The CTO of OpenAI is not who you'd expect! Leonardo DiCaprio is dating a 19-year-old… is society okay with this?
More info
13.01.23 Pt 2 - What do you look for in the people you surround yourself with? The team share the characteristics they search for, as well as advice on how to identify 'losers'. Ben is looking forward to his Saturday afternoon brisket… but can he get it done before loadshedding? ChatGPT is the Friday guest - to which the team ask a bunch of questions. And ever heard of a "testacoozie"?
More info