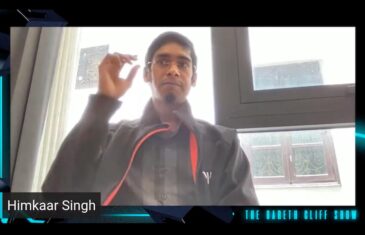 26.07.22 Pt 2 - Gareth and Lebang chat about the pressures of impressing and upholding traditional respect for elders, and the boundaries within which one can operate. Himkaar Singh - an entrepreneur, engineer, and recipient of the Forbes Africa 30 Under 30 award this year - joins the team to talk about solutions to the water crisis.
More info
We've been in various level of lockdowns for a year... but imagine living in space for a year? Captain Scott Kelly is an American engineer and astronaut, who has commanded four space flights and holds the record of spending the longest time in space by an American astronaut – 540 days.
More info
There's a soap opera playing out in our courts - so does our constitution still hold up for South Africa in 2021? Gareth Cliff is joined by Mmusi Maimane, Mzwanele Manyi and Advocate Mark Oppenheimer - with special guest, Captain Scott Kelly.
More info