The very nature of being human makes us all prime centres for toxins and bacteria to accumulate internally, and on the surface. Luckily, Ozone has been proven to be proficient at killing bacteria. The Ozone system is safe for the family and extremely portable. CliffCentral listeners are in line for a special discount offer. For more details, you can WhatsApp 071 452 0308 or click here.
More info
The role of the patriarch has evolved more in the 21st century than ever before. Being in a relationship with a partner and a family is a dynamic that brings with it complexity at the best of times. What is the role of a father in times of stress? Are there core traits that all men share? How do men socialise vs women? There are four intrinsic observations which men can undergo to alleviate tensions before they spill over into the home. How can men be gentler, more forgiving, and less condemning towards themselves... and how will this affect family dynamics?
More info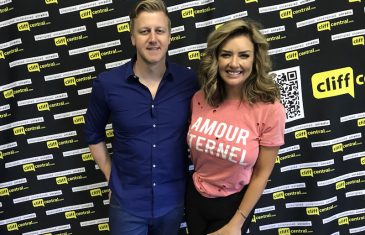 Beauty is in the eye of the beholder they say... but not in this case. If you have eyes and are alive, you realise beauty is Cindy Nell, and the cosmetics entrepreneur and mother has decided to have lockdown in nature with her family. What challenges has this disruption caused in her life? We often focus on children needing to do schoolwork and routines for them, but what about adults - how do they stay sane? Being a beauty queen doesn't make you immune from being human and anxiety is a reality for the spinning obsessed mom. The most important thing in all this for her is to make sure that her kids are not stressed by the pandemic reality, and everything is about connecting with them and preserving their mental health. The world will get back to normal. Kindness is on the other side of the Covid-19 horizon.
More info