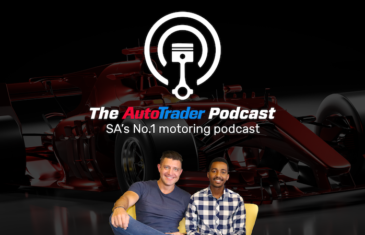 This week on The AutoTrader Podcast, SA's No.1 motoring podcast, George Mienie and Wandile Sishi explore the history that led to today's rules in Formula 1, and share some interesting trivia about the performance of modern F1 cars. They also highlight some of the technological advancements in F1 that have improved today's road car, and discuss the various changes incorporated in the 2022-season F1 cars.
More info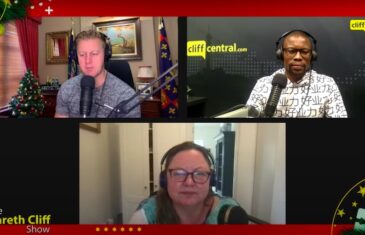 13.12.21 Pt 1 - Gareth is welcoming the idea of opening up his own charismatic church, with Mbulelo as the head pastor speaking in tongues. Dr Hanan Bushkin then joins the team to shed some insight on how to deal with bullying and abuse experienced by someone close to you.
More info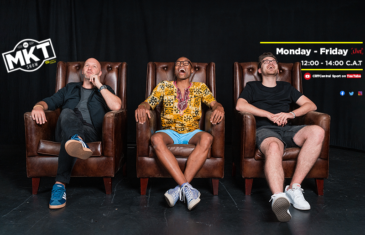 The age old debate has reared it ugly head again... is James the victim of bullying from MKT or is he infact just a gentle soul who needs to eat cement by the truck load? Both could be true, let's hope it's the latter. Brad Phillips, our resident physiologist, joins us to talk about the art of goal setting in the life long journey of health and wellness, MKT is very unhelpful to James regarding this sensitive matter. Spike Ballantine joins the team to talk about another driving clinic which Lewis Hamilton put on in the Qatar Grand Prix this past weekend. #OleIsReallyOut
More info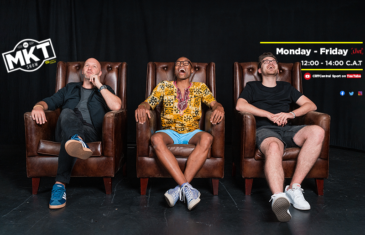 The team is joined by their very own resident physiologist Brad Phillips. Special guest and former SA national rower Devon Miller reveals all about mindset, performance and the art of goal attainment. Ryan is now in a bigger pickle than ever regarding his dating life. Spike Ballantine joins the team to unpack what was the performance of a lifetime by the great Sir Lewis Hamilton in the Sao Paulo Formula 1 GP!
More info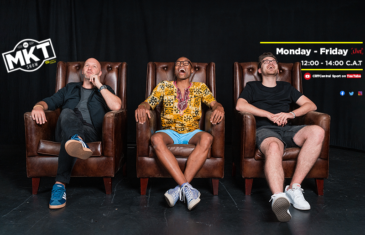 MKT tells us why Jadon Sancho is struggling at Manchester United. James will not stop bullying Senzo and MKT is concerned about Senzo's mental health, following possibly the most outrageous statement of all time. The Boys have another surprise for Senzo as his week of misery rolls on. Spike Ballantine joins the team to discuss what went down at the US F1 GP 2021. Are prostitutes the best thieves on Earth and does one need to get shot in order to be a good rapper?
More info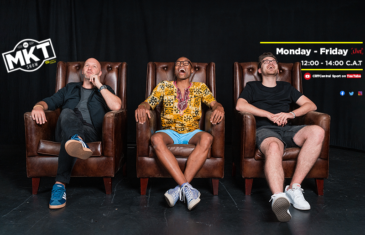 MKT is back! It's Monday and not only is MKT back but we are joined once again by physiologist Brad Phillips who tells us why performance and health are different parts of the training cycle. Brad talks to us about the journey he and James are about to embark on, and it looks like MKT and the team are backing James every step of the way. Spike Ballantine joins the team to discuss MKT's love of bad puns and everything that transpired at the Turkish F1 Grand Prix 2021.
More info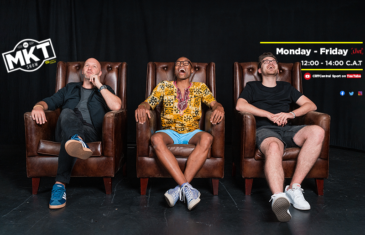 MKT tells us why he was wrong on Paul Pogba and why Rugby is very quickly become a joke! Is James spiralling into gambling addiction? Spike Ballantine joins the boys to unpack the drama of Silverstone GP 2021. Sports mixed in with life advice from under-qualified people... that's this show.
More info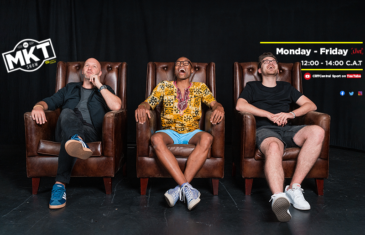 MKT tells us why the Proteas need to change their attitudes and their diets! Has Gareth Southgate finally found the key to unlock England's talent and taking them to the promised land... is Football coming home after Euro 2020? Spike Ballantine joins the team to discuss the most eventful race of the 2021 Formula 1 season to date.
More info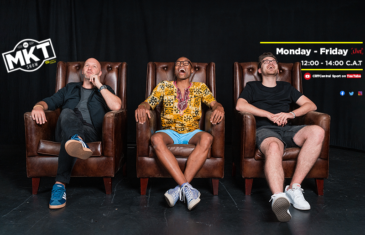 Was the crash at the Tour de France 2021 an act of International espionage? Are the Euro 2021 Belgian Football team the worst, good team of all time? The Styrian Grand Prix is the curtain raiser for the 'real' Austrian Grand Prix which is next week, but we still talked about it.
More info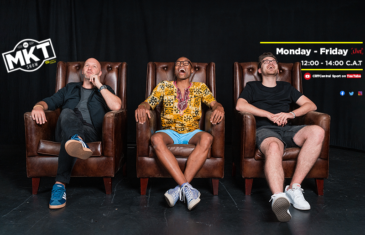 In this week's #Friday5 MKT gives his top five greatest European Footballers of all time. Does the President of any country have fights with their significant other or do they employ someone to do that? How much Tabasco is too much Tabasco?
More info