24.08.21 Pt 2 - When it comes to interacting with humans, maybe the best thing you can do is pretend to care... that's the advice that Mpoomy gives to Mbulelo. The team is then joined by Douglas Rattray to talk about the history of Zululand and the importance of knowing your heritage.
More info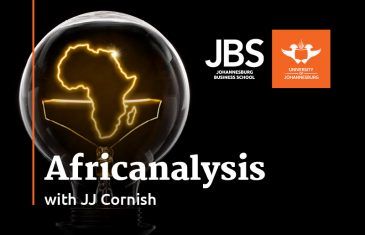 JJ Cornish joins the team to give us an update about what's going on in Africa. They discuss Ethiopia's plan to build a local rival to Facebook, Twitter and WhatsApp. JJ explains how the women of Afghanistan are super resilient, and much more. Brought to you by Johannesburg Business School.
More info
24.08.21 Pt 1 - Businesswoman, podcaster and YouTuber, Mpoomy Ledwaba joins the team as a guest co-host. They dive into what it takes to become a successful entrepreneur, some news headlines and what's currently going on in Africa with JJ Cornish.
More info