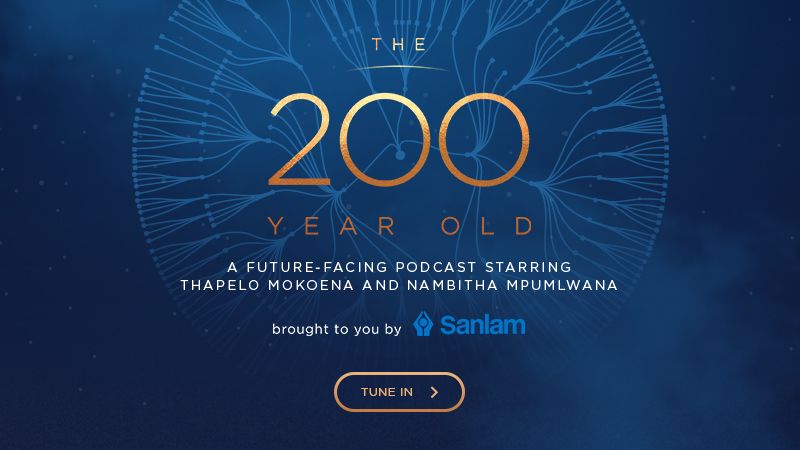 What if you were told you were going to live to 200 years old?
As Sanlam turns 100 they are looking ahead to the future. The 200 Year Old is a future facing podcast based on leading science and experts.
Episode 1: Health and Science
Imagine living to 200, but not being really old for 100 years. Think about not feeling a day over 30 for 150 years. Nonsense? Well The 200 Year Old is here.
Based on leading science and expert opinion, and featuring the voices of Nambitha Mpumlwana and Thapelo Mokoena, it's the story of Lesedi Ndaba told in the year 2218. It's a podcast that pulls back the curtain to the world of the future.
Listen to The 200 Year Old here.
Gareth Cliff and the team discuss what it would be like to live to 200, and how – with the help of science – it could become a reality: