As a condition to being considered for the competition, you hereby represent and warrant that the following statements are true and correct and that you agree to the terms and conditions contained herein:
THE COMPETITION: Entrants in the "Renegade Report T-Shirt Design Competition" ("competition") should submit original artwork to be considered for a Renegade Report T-shirt, based around political and cultural themes or memes.
SPONSOR: The Renegade Report is the sponsor and administrator of the competition and is responsible for the fulfilment of the prizes.
ELIGIBILITY: You must be 18 years or older to enter. The competition is open to all, however, Renegade Report ("sponsor") and CliffCentral staff nor their direct family members are not eligible to participate. Participation in the competition constitutes entrant's full and unconditional agreement to and acceptance of these official rules.
COMPETITION PERIOD: The competition runs from 1 October to 31 October 2018. No entries after 23:59 on 31 October 2018 will be accepted. Winners will be chosen by 5 November and will be notified by phone or email.
GUIDELINES: All submissions must be in vector PDF, Adobe Illustrator, PSD, or .EPS format. Any other file format will not be accepted. Use of others individual branded artwork, logos or other trademarked content is prohibited. The Renegade Report retains the right to edit or modify the design, or its position, if required, to fit any merchandise. Renegade Report reserves the right to not use any of the submitted T-Shirt designs or to award the prize if in the opinion of the judges none of the proposed designs adequately "owns the libs" or is of a sufficiently high level and quality of design.
HOW TO ENTER: During the competition period, entrants may submit up to three (3) separate and total entries, using WeTransfer to the following email address: [email protected]. By entering, participants warrant that each submission is their own original creation and that no entry infringes on another participant or person's rights. Use of any photos, drawings, images or elements created by any other person, except for use of the Renegade Report designated logos and slogans are strictly prohibited and will result in disqualification. The right to the use of Renegade Report designated logos or trademarks owned by Renegade Report is limited to this competition, and Renegade Report logos or trademarks may not be used for any other purpose.
Entries that are incomplete, illegible or corrupted are void and will not be accepted. Entries may not include: (a) false or defamatory statements about any person or any third party; (b) third party trademarks which suggest affiliation with any trademark owner without permission of such owner or that dilute the value of any trademark; (c) racially inflammatory or other obviously morally or legally objectionable depictions of material. In the opinion of the judges or the Sponsor, if an entry includes any of the prohibited elements listed above, the entry will be disqualified. Sponsor reserves the right to modify or reject any entry, in their sole and absolute discretion, that does not meet the above criteria. Once submitted, an entry cannot be modified. By submitting an entry, the participant acknowledges that his/her entry may be posted on the sponsor's website and edited at the sponsor's discretion.
OWNERSHIP: The Renegade Report has EXCLUSIVE rights to reproduce and use the entries. Entries become the property of Renegade Report and none will be returned or acknowledged except as provided herein. Submission of an entry grants the Sponsor and its agents an unlimited, worldwide, perpetual, royalty-free license and right to publish, use, edit, adapt, modify and/or publicly perform the entry in any way, in commerce and in any and all media worldwide now known, or herein after developed, without limitation and without notice or consideration of the participant. By submitting an entry, each participant in the competition further agrees that his/her entry constitutes an assignment of all rights, including but not limited to intellectual property rights, and title in and to such entry and the photograph therein to the Sponsor. Sponsor may require participants to execute documents to confirm this transfer of rights. Failure to do so may result in disqualification. Upon submission you agree to forfeit any ownership and are prohibited from the independent reproduction or sale of any images.  By virtue of a non-exclusive, worldwide, royalty-free, perpetual license for the designs granted by all finalists chosen prior to the voting process, Renegade Report shall have the right to edit, adapt, print (as on apparel) and publish any or all of the designs deemed finalist, and may use them in any media and/or the promotion of Renegade Report without compensation to the participant, his or her successors or assigns, or any other entity. Renegade Report maintains the rights to receive all proceeds from the sale of any merchandise using the submitted artwork, without fee or other form of compensation due at any time to the participant.  Designs will be credited to the artist on the Renegade Report retail store website and in all promotions relevant to that product. In the event that ownership of any design submitted is challenged in any manner by any person, Renegade Report may disqualify that design and will discontinue its use.
PRIZE: The first place winner will win $200.00; the second place winner will win $100; and the third place winner will win $50. All prize monies will be paid via PayPal and no other method of payment will be considered. All winners will need to provide an acceptable image of themselves and agree to have their name publicised on Renegade Report's website and social media platforms. No prize substitution is permitted. Prizes will be awarded provided a sufficient number of eligible entries are received. The Prize is not transferable. All taxes are the winner's responsibility.
WINNER SELECTION: All entries will be judged by a panel of at least 2 judges. In the event of a tie, an additional judge will be added to the panel. Decisions of the judges shall be final in all matters related to this competition. If there are no entries that qualify for the competition, the judges reserve the right not to award any prizes.
WINNER VALIDATION: The winners will be notified by phone or email, and required to complete an Affidavit of Eligibility and Liability/Publicity Release ("Affidavit") that must be returned via email within four (4) days of the date and time of notification, or the prize will be forfeited and a runner-up will be determined. You are not a certified winner until your eligibility is verified and you receive official notification from the judging organization. If two or more persons work together and submit the one winning entry, the prize will be split equally among the participants named on the winning entry.
GENERAL TERMS: By participating in the competition, participants warrant and represent that none of the material submitted or posted infringes upon or otherwise violates the copyright, trademark, privacy, publicity or other intellectual or proprietary rights of any person or entity and that they have fully complied with the Official Rules. Prize acceptance constitutes permission, (except where prohibited), to use winner's name, likeness and entry, (in whole or in part), for publicity purposes in all forms of media including the worldwide Internet without additional compensation, notification or permission. Participants agree to be bound by the official rules and the decisions of the judges and to release and hold harmless sponsor, its related companies, distributors and retailers, of renegade report products, affiliates, advertising, promotion, judging agencies, directors, officers, prize suppliers, employees, and agents from and against any liability whatsoever for any claims, costs, injuries, losses or damages of any kind arising out of or in connection with participation in the competition, or the downloading, accessing or submission of entry materials. By participating in the competition, participants agree that Sponsor shall have the right to use all personal information provided to Sponsor. Participants, by participating in this competition, hereby waive and release, and agree to hold harmless the Sponsor, distributors and retailers of Renegade Report products, affiliates, advertising and promotion agencies, and all of their respective officers, directors, employees, representatives and agents, from and against, any and all rights, claims and causes of action whatsoever that they may have, or which may arise, against any of them for any liability for any matter, cause of thing whatsoever, including but not limited to any injury, loss, damage, whether direct, compensatory, incidental or consequential, to person, including death and property, arising in whole or in part, directly or indirectly, from their acceptance, possession, use or misuse of a prize in the competition, or their participation in the competition, or their participation in any competition or prize related activity, or any travel related to the competition, or any travel for any prize related activity. Sponsor and its agents are not responsible for lost, late, misdirected, damaged, incomplete or illegible entries or Internet technical, hardware, software, telephone, or transmission failures of any kind, which may limit a person's ability to enter the competition. Sponsor and its agents are not responsible for any injury or damage to participants' or any other person's computer related to or resulting from entering or downloading any materials in the competition. Sponsor reserves the right to cancel or suspend the competition on the Internet should a computer virus, unauthorized intervention or other cause corrupt the integrity or proper conduct of the promotion. Sponsor reserves the right to disqualify any participant found to be disrupting the operation of the competition or its web site. If the integrity of the Internet portion of the competition is compromised in any manner, Sponsor reserves the right to modify competition and judge winners from valid entries received that are unaffected by the problem. In the event of a dispute as to the identity of any online participant, participant will be deemed the individual named on the online entry form.
LIMITATIONS OF LIABILITY: Renegade Report is not responsible for any incorrect or inaccurate information, whether caused by website users or by any of the equipment or programming associated with or utilized in the competition or by any technical or human error which may occur in the processing of submissions in the competition. Renegade Report assumes no responsibility for any misdirected or lost submissions, or any error, omission, interruption, deletion, defect, delay in operation or transmission, communications line failure, theft or destruction or unauthorized access to, or alteration of, entries. Renegade Report is not responsible for any problems or technical malfunction of any telephone network or lines, computer on-line systems, servers or providers, computer equipment, software, failure of email or players on account of technical problems or traffic congestion on the Internet or at any web-site or combination thereof, including injury or damage to entrants' or to any other person's computer related to or resulting from participating or downloading materials in the competition. If, for any reason, the competition is not capable of running as planned, including infection by computer virus, bugs, tampering, unauthorized intervention, fraud, technical failures, or any other causes beyond the control of Renegade Report which corrupt or affect the administration, security, fairness, integrity or proper conduct of the competition, then the Renegade Report reserves the right in its sole discretion to cancel, terminate, modify or suspend the competition.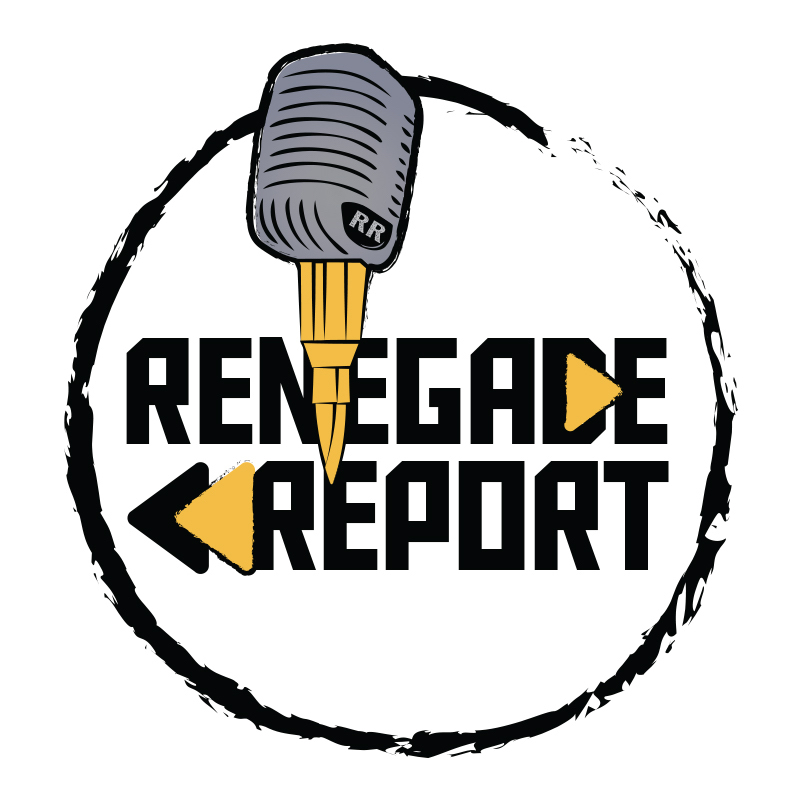 (Visited 2 times, 1 visits today)