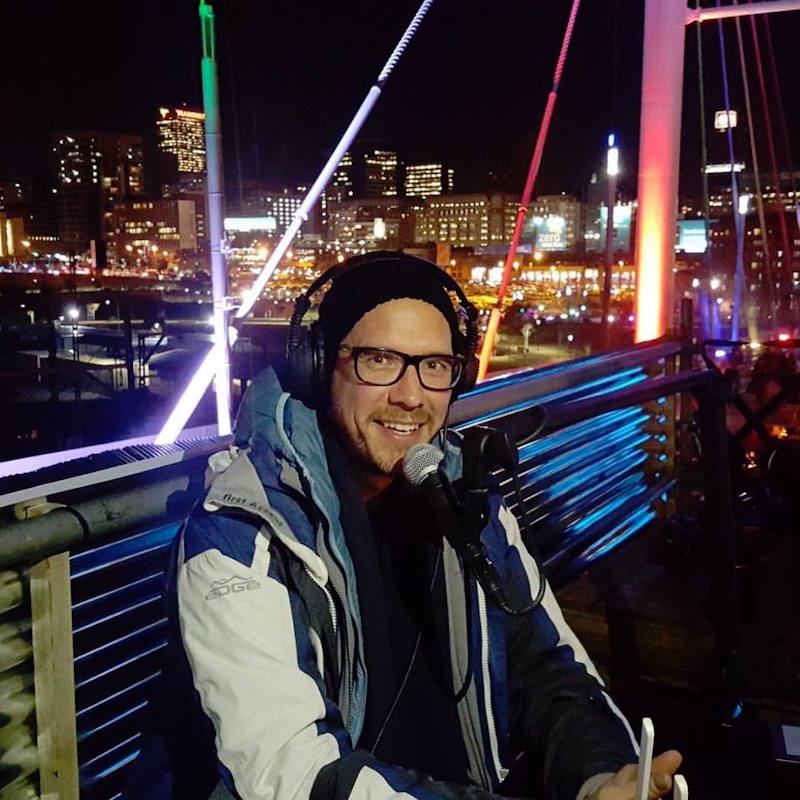 28 July 2016: Brent Lindeque speaks to various role-players at the CEO SleepOut™, live from the Nelson Mandela Bridge:
---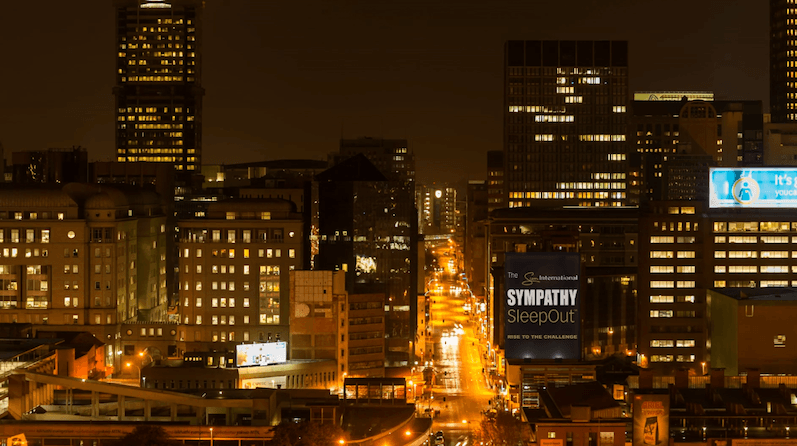 Imagine spending every one of these cold winter nights out on the streets? Imagine spending just one night in the icy Joburg CBD? Help us make a difference!
CliffCentral.com is proud to be the media partner for the CEO Sympathy SleepOut 2016. As you might know, the CEO SleepOut became the single biggest charity fundraiser in South African history last year – and we're going to play our part in making this year even bigger and better.
We invite YOU to join us in staging a massive sympathy sleepout, at your office on the night of 28th July 2016, when South African businesses show how much heart they have. It's only R800 to register to become an official partner, you and your team could be part of something powerful, moving and uplifting. As a participant of the Sympathy SleepOut, you commit to contributing to change with non-monetary items for the charity who you choose to nominate.
We'll include you in our special broadcast on the night of the sleepout, as CEOs from all South Africa's biggest companies will sleep on Nelson Mandela Bridge in the CBD, and we sleep out in our offices across the country. If you can remember that feeling we all had in 2010, this is a way to revive our generous and abundant national spirit! I'd like to personally invite you to be a part of this extraordinary event.
Let's make a difference, together!
Yours,
Gareth Cliff
---
Katie Hart is a fashion, beauty and lifestyle blogger, and someone who is very much behind the Sympathy SleepOut™ taking place this month. Gareth talks to her about her life in media, why the Sympathy SleepOut™ is something that appeals to her, and why we should get involved.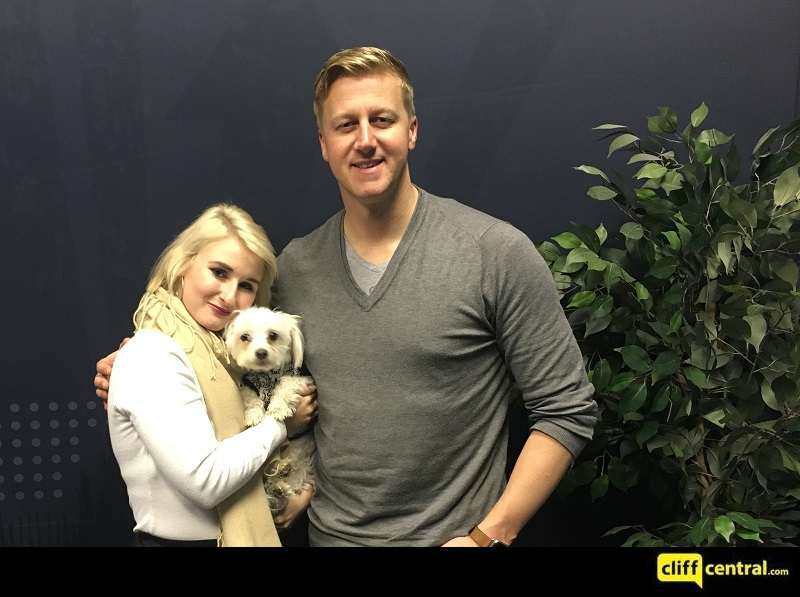 ---
Find out what the CEO SleepOut™ means to its student ambassadors Ruby Chikwiri, Michael Constantinides and DJ Vin Groovin.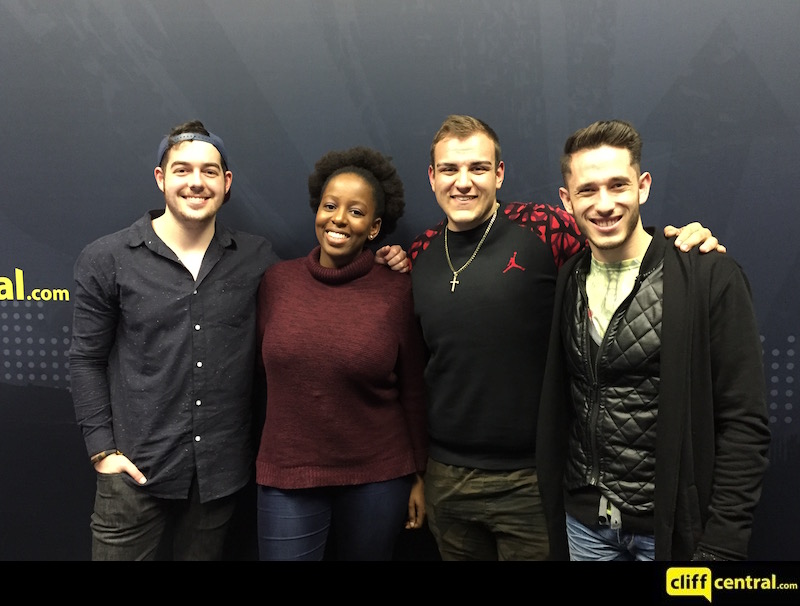 ---
[mpaper title="More about The CEO SleepOut™"]
South Africa is our home, and it's our responsibility to stand up for those without one. Shelter, nutrition, healthcare and education are basic human rights.
2015 and Credibility
In 2015 247 of South Africa's preeminent CEOs, captains of industry and influencers, supported by partners, sponsors, friends and the media, gathered under African stars on a chilly winter night united by a common cause – to shine a light on homelessness in our country. Discussions were had, corporate policies were changed and more than R26-million was raised, making The CEO SleepOutTM 2015 the most successful single fund-raising event in South Africa. Profits blended with purpose – capitalism with a conscience. Shared understanding and empathy created much-needed ripples of change.
2016 introduction to the new The CEO SleepOutTM
In 2016 they're turning ripples into waves as we quadruple our ambition, impact and change. Not only are they positioned to raise double the amount, but this year they are calling upon the entire country to stand, hand-in-hand, beside our homeless and vulnerable to raise awareness, raise funds and raise the flag that will rally an entire nation as a force for good.
In 2016 they're adding focus. It is our core belief that nobody should ever be homeless. Using the five global brand pillars of Shelter, Nutrition, Healthcare, Education and Community to create a bridge for those less fortunate to walk towards opportunities and assistance, this year's focus will be on Education. Education provides the stepping-stones from have-not to have, and it is the most important, sustainable factor to make families and South Africa self-sufficient.
The CEO SleepOutTM 2016 is bigger, bolder and more inclusive, encouraging every South African to #RISETOTHECHALLENGE, and change the world for those citizens most in need of it.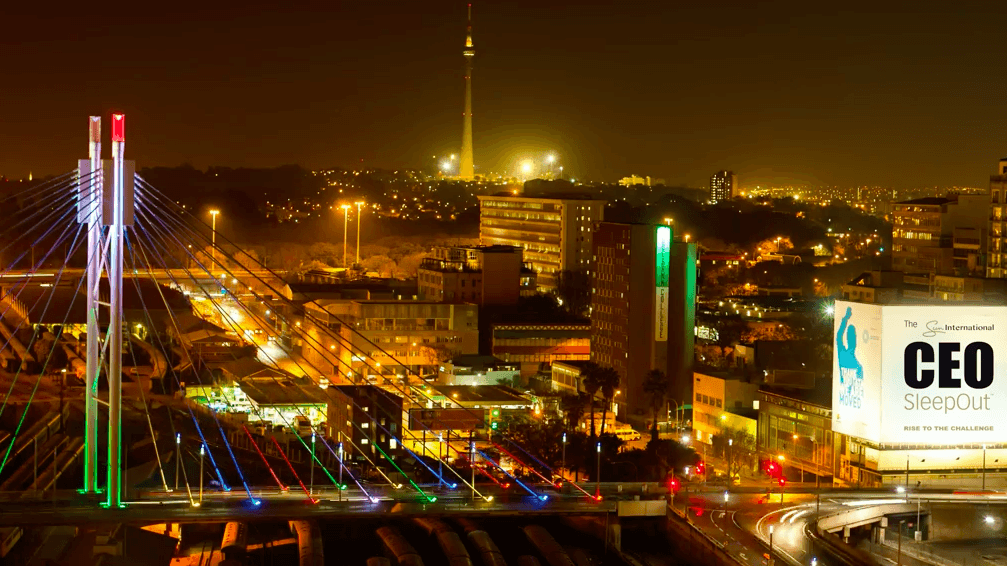 The detail…
To achieve this ambitious task they have created separate socially innovative movements, mobilising different groups of citizens, while working together in unity, creating radical momentum, and improving the future of millions.
The CEO SleepOut TrustTM is our controlling body, receiving and managing third party donations, before allocating them to the intended beneficiaries. Membership is inclusive – founding, city, stakeholders, media suite and beneficiary partners – as they fulfil their charge to be fair, transparent and accountable.
The Sun International CEO SleepOutTM fuses the influence and inspirational qualities of South Africa's greatest leaders as they gather together on The Nelson Mandela Bridge for one night, to create a new dawn tomorrow.
Uniting leadership across generations is 4 Leaders 4 Change. Nominated by the company host CEO, one exceptional staff member, one outstanding student and one inspirational matric learner will RISE TO THE CHALLENGE alongside their host CEOs. 4 levels of leadership means 4 generations for change, creating charitable waves, which we call Money 4 Good, raising the group contribution by 60%.
The Sympathy SleepOutTM is a national call to action for all companies across all industries to work hand in hand with their CEOs, as employees and staff spend their own night in solidarity under the stars, applying their energy and talents to build a better world. As one, #SouthAfricaMustRise.
Hand in hand with business, the future leaders of our country will come together as a force for good, personifying education as a solution to homelessness, as The Student SleepOutTM gathers students and scholars across South Africa to add their voice, and leave the world a better place.
Thousands of learners and teachers will be able to play their part under the banner of The Sun International School SleepOutTM as they become agents for change for their less fortunate peers.
[/mpaper]
Hand-in-hand South Africans are RISING TO THE CHALLENGE to create awareness, pay empathy forward and craft a new dawn for South Africa. Hand-in-hand we will mobilise a movement of socially innovative change that will forever alter the landscape of sustainable giving across our nation. Hand-in-hand we will win, together, the right way.
Join the conversation on The Gareth Cliff Show and on The Good Stuff with Brent Lindeque as our hosts stand for the homeless plight and vulnerable communities connect with the ranks of leaders of change by using your influence for what truly matters, imploring you to do the same.
For more information visit: www.theceosleepoutza.co.za.