Thursdays 09:00 – 10:00
Alan Ford & Nathan Ro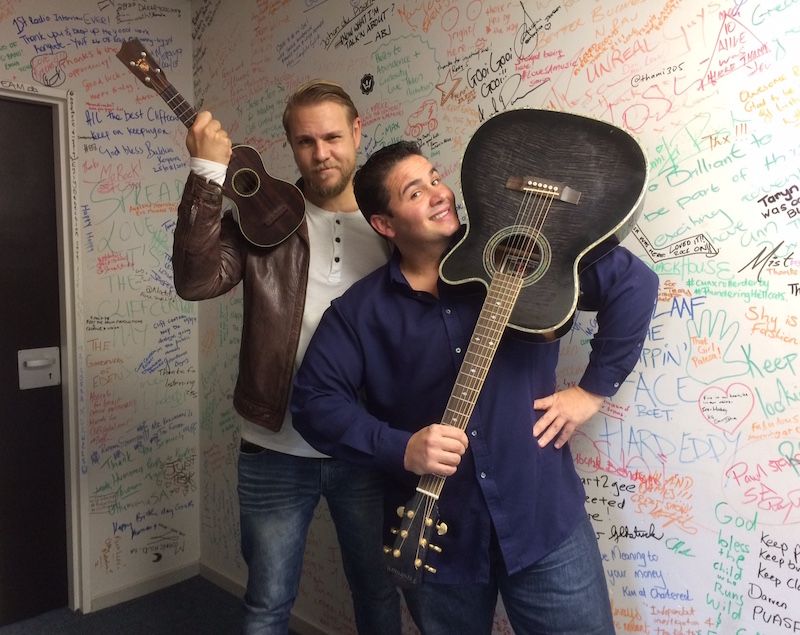 Alan and Nathan bring you all the latest news and happenings from the world of entertainment… theatre, film, music, books and more!
Alan is a content specialist for television, radio and publications. He has over 15 years experience as a presenter, producer, communications strategist and media consultant. Alan has produced various radio and TV shows, including Talk Radio 702 and Top Billing. He has worked with a host of lifestyle publications including Marie Claire, Glamour magazine and GQ.
Nathan Ro is a South African singer and songwriter who has performed in the hit band Lonehill Estate and more recently the old school Swing City, alongside Loyiso Bala and Graeme Watkins. He is also a huge DC Comic fan, and enjoys walking around his house playing the ukulele.
Twitter:
@AlanFordSA
@NathanRo
Podcasts are provided for private, non-commercial use only. You may not edit, modify, or redistribute the podcasts without prior permission from CliffCentral.com