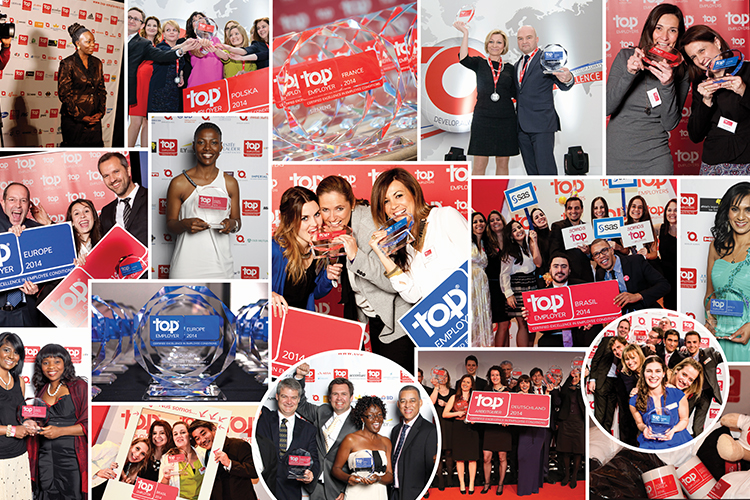 Top Employers Exclusive Round Table – October 2015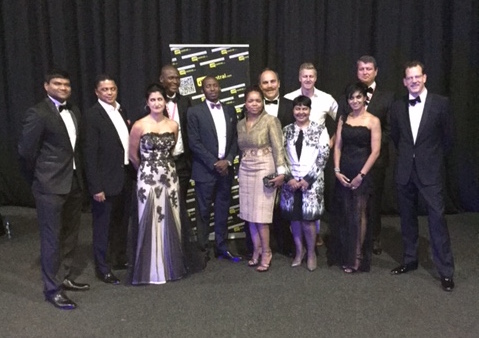 Gareth Cliff interviews top HR executives at the Top Employers Certification Dinner '16 event. Gareth gets to the heart of what makes these brands stand above the rest and gains some insights into how they operate. Listen for interviews with the likes of Unilever, Vodacom, Nestle, Coca Cola, EY, Accenture, Group 5 and more.
For more pictures from the even click here
---
23 September: Onboarding
Gareth Cliff and the team speak to Sandy Mohonathan from Accenture about their onboarding programme. Onboarding is a multi-faceted process which needs to be done correctly from the start. Sandy explains how they use technology in the form of an app to make people feel comfortable and involved from the first step. They use various other tools and features to continue their journey as they progress into their career.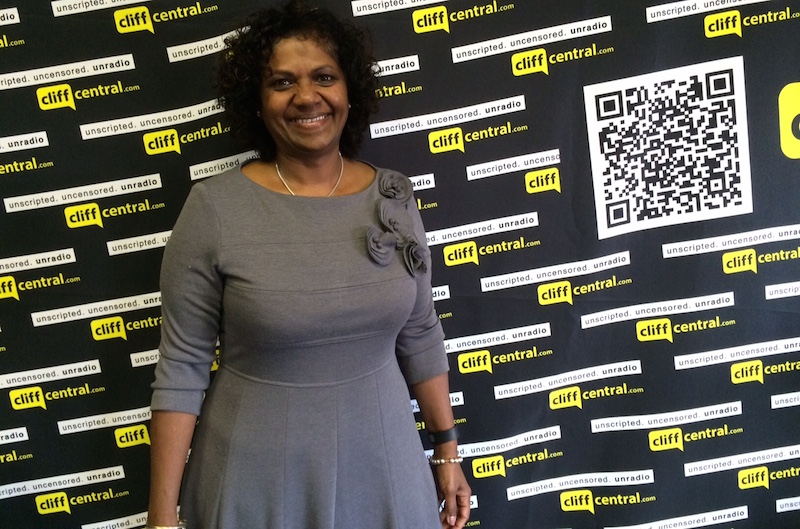 ---
10 September: Compensation & Benefits
Gareth Cliff chats to Siyabonga (Siya) Radebe, the Human Capital Manager for Total South Africa. Siya explains how the various types of remuneration are all important in different ways. What role do these benefits play in a company? 'Market-related' is a commonly used term, but what does it really mean and how does it work?
---
27 August: Succession Planning
Gareth Cliff chats to Elanie Kruger, the Regional Human Resource Director at G4S, which is the world's leading international security solutions group. Find out what Succession Planning is and how best to implement it. How does such a large company make sure they have the right people doing the job? What are the factors that make a good senior candidate and how big a role does mentoring play?
---
13 August: Top Employer Insights
Country Manager for the Top Employers Institute South Africa, Billy Elliott, chats to Gareth Cliff about what the company is all about. Get insight into what HR policies and practices really are, and the process that Top Employers uses to find the top companies to certify.
---
30 July: Talent Strategy
Jennifer Algie is the People Director at Merchants, another organisation being recognised for excellence. She explains how they try to create an environment in which people can thrive and develop their career paths. Gareth Cliff asks about some of the confusing jargon used. How do they define culture in the workplace, and deal with the stresses that come with working in the call centre business?
---
16 July: Career Planning
Gareth Cliff chats to Siyabonga Nkosi who is the Executive Lead: Organisational Effectiveness (Design and Development) at Old Mutual. How does he ensure that the company is investing in great leaders and helping their employees to grow a portfolio of skills? Why do people take sabbaticals? And how important are employee wellness frameworks?
---
2 July: Leadership Development
Antoinette Irvine, Vice President of Human Resources at Unilever South & Southern Africa is the first woman to have undertaken this role in 25 years. She also won the KZN Business Woman of the Year award in 2013. Unilever South Africa is more than 100 years old, with brands that are household names. They have been certified the Top Employers Africa & South Africa for 2015.
---
18 June: Trends in engaging your employees
Fikile Ntuli, Head of HR at DHL and Samantha Crouse, Regional Director of Top Employers, give useful advice about business and growing talent. They answer some questions that CliffCentral staff have been burning to ask, and tell Gareth Cliff and the team all about Top Employers.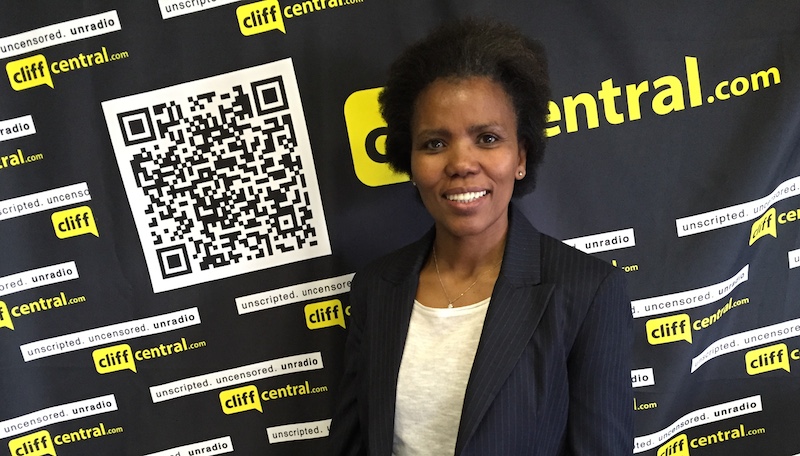 ---
Top Employers Exclusive Round Table – October 2014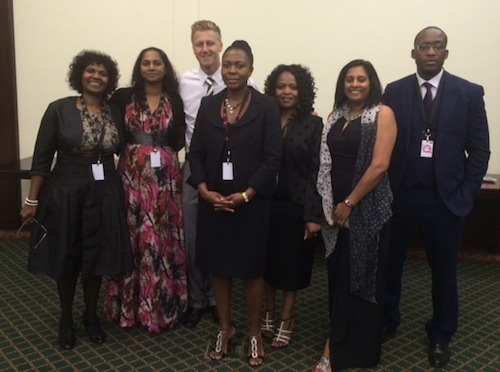 Listen to Gareth Cliff's interviews from the event:
CliffCentral.com joined the Top Employers Certification Dinner at Gallagher Estate on 2 October 2014 with Gareth Cliff hosting an insightful round table discussion with some of the finalists. We heard how the guiding values of these winning companies all include caring more for their people, the community and doing everything possible to improve the lives of their employees. And South Africa fares well against the world…
David Plink, CEO of the Top Employers Institute and one of the people behind the concept of the Certification Dinner, has ensured that these awards' standards were good enough to compete on an international level. The Top Employers Institute as a whole does not believe in changing criteria from country-to-country, instead encouraging employers within our nation to strive to be better.
Director of Human Resources, Talent Strategy and Corporate Functions at Accenture SA (Pty Ltd), Sandy Mohonathan spoke candidly about the importance of establishing relationships with potential employees. Accenture SA believes in making high school scholars and university graduates know about the promising future that may lay ahead with them. This year alone they have offered 800 internships.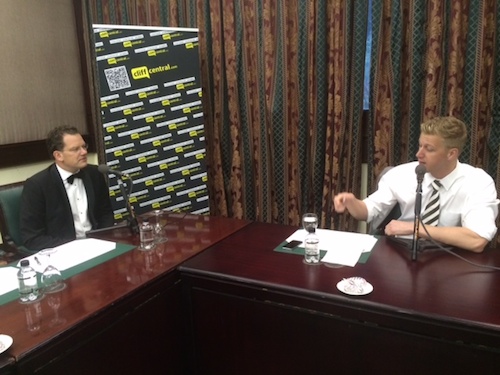 Dr Mamoeletsi Mosia stopped by to talk about what CSIR does differently. The Competence Area Manager of the company was proud to reply with the fact that they employ the top scientists and engineers which makes them the top research organisation in the country. Having people from different industries working together on projects is what CSIR also believes improves their own skills and allows for greater education as they engage with people from different countries.
Jenny Soodiyal, HR Director Kimberley-Clark of South Africa, says her company is pushed further by their major value – "make decisions". She told Gareth they live by encouraging talent building, and unleashing and liberating individuals to make decisions ultimately. Most notably, under the influence of their company's ethos, "leading essentials for a better life", she spoke as a woman, wife and mother as she told us about what spurs them on to help the community.
Jeanett Modise and Queen Mokonoto from SAP Africa joined the Round Table and shared their focus on growing skills within Africa. The representatives from the overall Number 9 Top Employer in South Africa also have their sights set on making business run more productively and making the economies of the environments they operate in run better. "Technology has changed the world of work and that change is here," said Modise.
From Old Mutual Africa, Tavaziva Madzinga the Chief Operations Officer, let us know that as a company they own assets and manage portfolios with integrity at the base of everything.
Having expanded operations across Africa, the future is definitely exciting.  Madzinga attributes management keeping employee-value proposition in mind, makes sure that their employees are always happy.
Last but not least, Antoinette Irvine from Unilever South Africa joined the panel just after accepting the biggest award of the night, Top Employer in South Africa, for two years in a row. How have they done it? They place much attention to how they can better themselves and then instil that within their satellite branches globally. This has been the secret behind their dramatic improvement over the last ten years. Irvine also added that they allow their employees to speak and they listen – that's why they didn't question adding a hair salon, nail salon, a daycare centre, nursing room for mothers and gym to their main Durban headquarters.  Being global makes Unilever proud to be different – they advocate vitality, have a management that consists of 50% women and consistently create value-added incentive for their employees.
The crux of the evening was summarised with the impact we can already see these awards having – by the employer being awarded, the employee is rewarded!
Congratulations to the organisers of the event and especially to all the winners.
(Visited 7 times, 1 visits today)