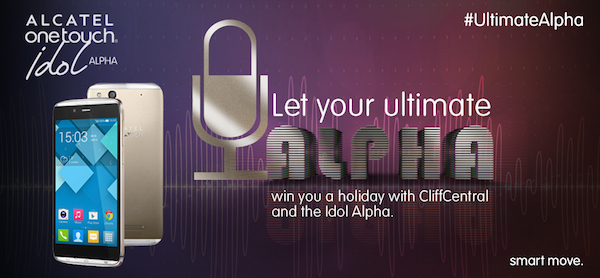 Voting is closed!

Congratulations to our Ultimate winner – Siphiwe Khumalo!

The #UltimateAlpha Finalists:
[smartslider2 slider="2″]
As you know, every Alpha can't be confined to just a few exciting features, so while trying not to be too vain, we have caged and summarised the elements of this particular one, the #UltimateAlpha.
[mpaper title="Click here for the phone's features" icon="fa-android"]
– This sleek and sexy number comes in champagne and slate.
– Play by play instructions. Who reads instructions anymore anyway? With this phone, as you start it up for the first time it cleverly tells you how to rub it the right way over every feature.
– 13.1MP and 1.3 MP 720p cameras. A pretty good visual, no matter what side of the camera you are on.
– 4.7 HD display. This is the 21st century, of course we know that High Definition is as important as the invention of the internet.
– Wifi transfer app. Quick and easy to share anything – from photos to music and documents.
– Dragon tail glass. Scratch? What scratch? With the Alcatel OneTouch Idol Alpha the thought of a scratch on this screen is as non-existent as the sound of dial-up on your phone.
– Preloaded Android apps. Of course you need these apps preloaded! We wouldn't want you to waste your time or heaven forbid: your data.
– 16GB onboard memory: imagine actually having access to all your music on one phone. No choosing favourites here, with Alcatel OneTouch you can keep all your options open without the fear of losing out on storage space.
– Downloads documents at 42mbps (that's really fast). Because who has the time to wait to download anything?
– Flip to mute feature. If only this feature could exist in everyday life, the world would be a much more serene place.
– Light up function when receiving calls and messages. The bottomless pit of a handbag or gym bag will never be feared again.
[/mpaper]
Read the Terms and Conditions here.
(Visited 5 times, 1 visits today)