Potato farmer Ben Fletch pulled more than he bargained for when he harvested this incredibly raunchy sweet potato.
The English farmer from Kent couldn't believe his eyes when he saw this frisky spud that resembled that of a sexy woman bending over, bringing new meaning to the term "hot potato".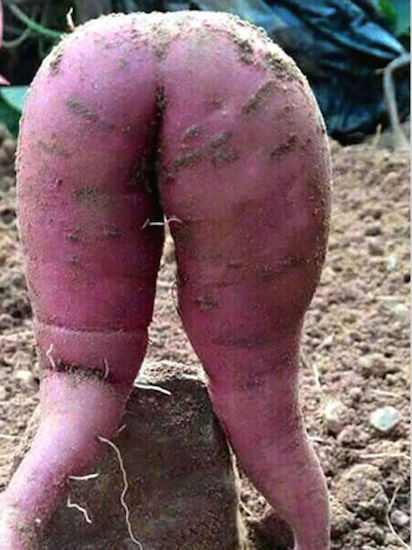 Mash potato anyone?
Get more on this story here.
(Visited 1 times, 1 visits today)