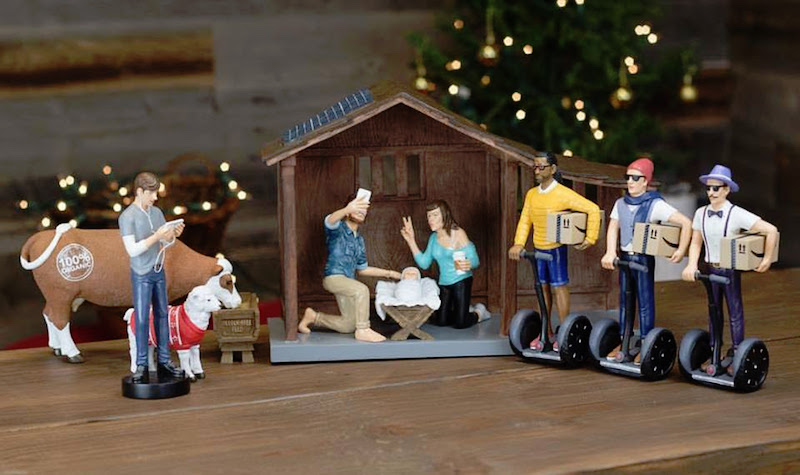 In today's modern day and age, it's not unusual for things to change… but who would have expected a Hipster Nativity set?
It includes scenes of Mary and Joseph posing for a selfie (complete with duck face and coffee of course), the three wise men riding in on Segways with gifts, a 100% organic cow eating gluten-free food, and a sheep with a Christmas sweater.
"It's crazy to think that the wise men followed a star in the sky to find Jesus, rather than using Google Maps, but who are we to judge?" the Modern Nativity website explains.
(Visited 6 times, 1 visits today)