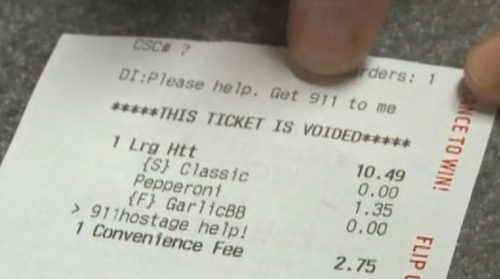 A woman in Florida, USA was in a dangerous hostage situation, but quick thinking saved her and her children.
She cleverly delivered a plea for help in the delivery instructions section of her online pizza order.
The woman was being held hostage at knifepoint (with her three children) by her boyfriend, when she managed to convince him to let her use her phone to place an online pizza order at their local Pizza Hut. She included the message "Please help. Get 911 to me," in the section for her delivery instructions, as well the message "911hostage help!"
A hostage negotiator was sent to the scene and all ended well.
(Visited 3 times, 1 visits today)