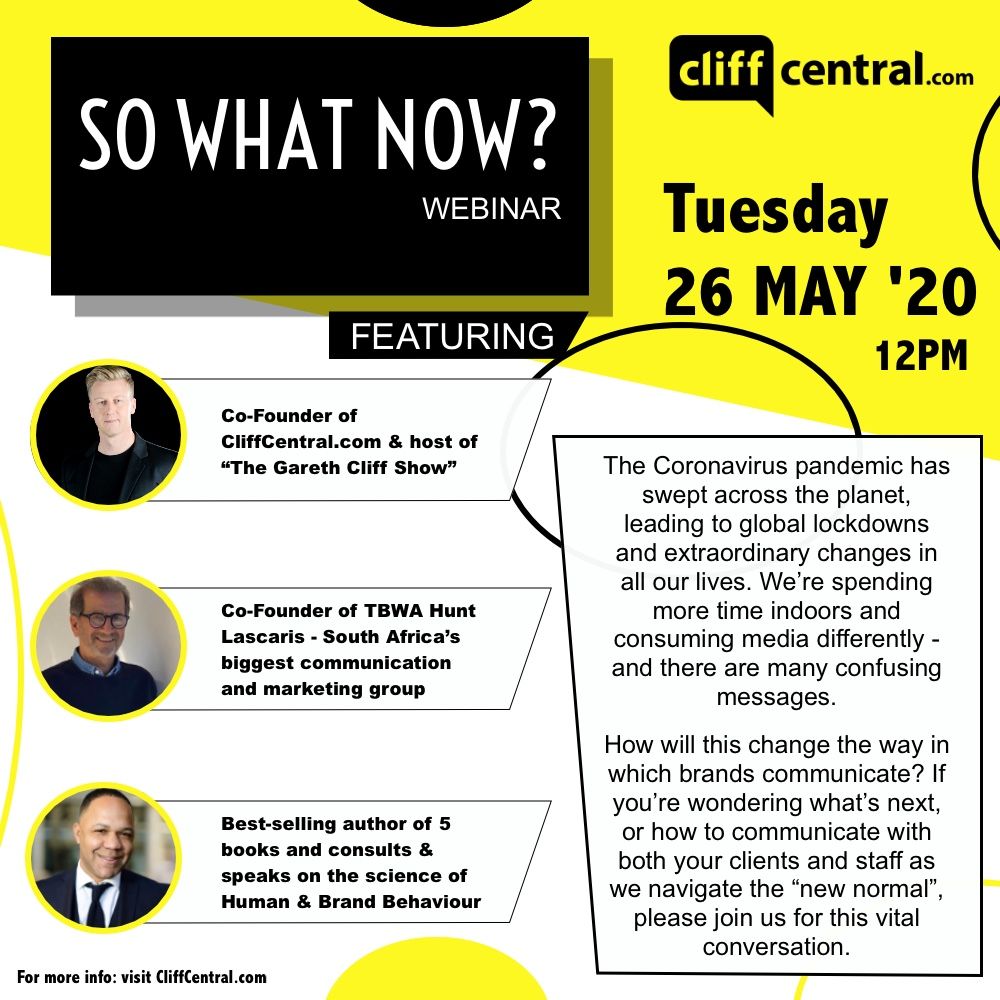 The Coronavirus pandemic has swept across the planet, leading to global lockdowns and extraordinary changes in all our lives. We're spending more time indoors and consuming media differently – and there are many confusing messages. How will this change the way in which brands communicate?
If you and your business have gone "dark" during lockdown, if you're wondering what's next, or how to communicate with both your clients and staff as we navigate the "new normal", please join us for this vital conversation with marketing and advertising icon Reg Lascaris, together with 'Brain and Brand' guru Timothy Maurice, and broadcaster / entrepreneur Gareth Cliff.
---
Reg Lascaris
Reg Lascaris is co-founder of what is now South Africa's biggest communication and marketing group. Reg has won numerous prestigious marketing awards including 'Entrepreneur of the Year', 'Person of the Year Award' and 'Lifetime Achievement Award'. He has also co-authored five bestselling books with his 6th and most recent book, Lessons from the Boot of a Car, being a no. 1 bestseller.
Timothy Maurice
Timothy Maurice Webster is a best-selling author of five books and host of The Brain & Brand Show podcast, which explores the psychology of behavioural influence. A consultant & speaker on the science of human and brand interaction, his time at MIT brought him to the realisation that we Homo Sapiens are terrified of our own simplicity.
Gareth Cliff
Co-founder of CliffCentral.com, host of The Gareth Cliff Show, and former South African Idols judge, Gareth Cliff is one of South Africa's most prominent media personalities. A winner of numerous awards in radio and television, he has also written two books and regularly hosts events as an MC and speaker, and is also a conference facilitator both locally and internationally.
(Visited 1 times, 1 visits today)