Welcome to #WeddingCentral, Africa's first dedicated online Wedding Show, hosted by Khali de Villiers and Ntombi Nhlapo.
Khali de Villiers is the Founder and Director of the first and only industry-endorsed wedding school, The SA School of Weddings, which aims to raise the standard of South African weddings through the potential of passionate and driven students. With 14 years of extensive experience behind her name, Khali has made a highly reputable name for The Wedding Specialist, her pioneering Wedding Planning, Flower and Décor Company.
Ntombi Nhlapo is the owner of the Extravaganza Group, which consists of Extravaganza Wedding Planning, Extravaganza Express décor, Extravaganza Bridal makeup Specialist and The Black Wedding DJ. She has been in the wedding industry for almost 7 years. In 2014 she also started to teach Advanced wedding planning and décor styling at the SA School of weddings, and values sharing the tools, tips and tricks of the trade to budding wedding planners.
---
Interview on The Gareth Cliff Show:
We've heard it before many times… "It was the most incredible day of my life". Yes, we're talking weddings, something that Khali de Villiers and Ntombi Nhlapo don't just know a lot about, but they are about to start a new show on CliffCentral about them. Wedding specialists, great storytellers – this duo knows all the dos and don'ts of these life-changing events.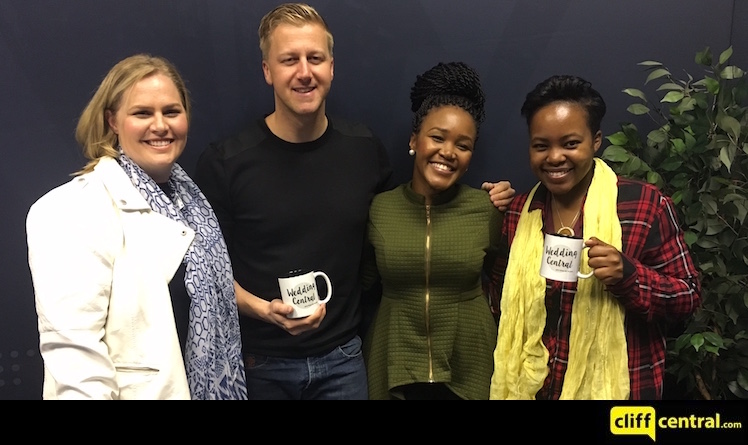 ---
Podcasts are provided for private, non-commercial use only. You may not edit, modify, or redistribute the podcasts without prior permission from CliffCentral.com